How to experience X-VPN on multiple devices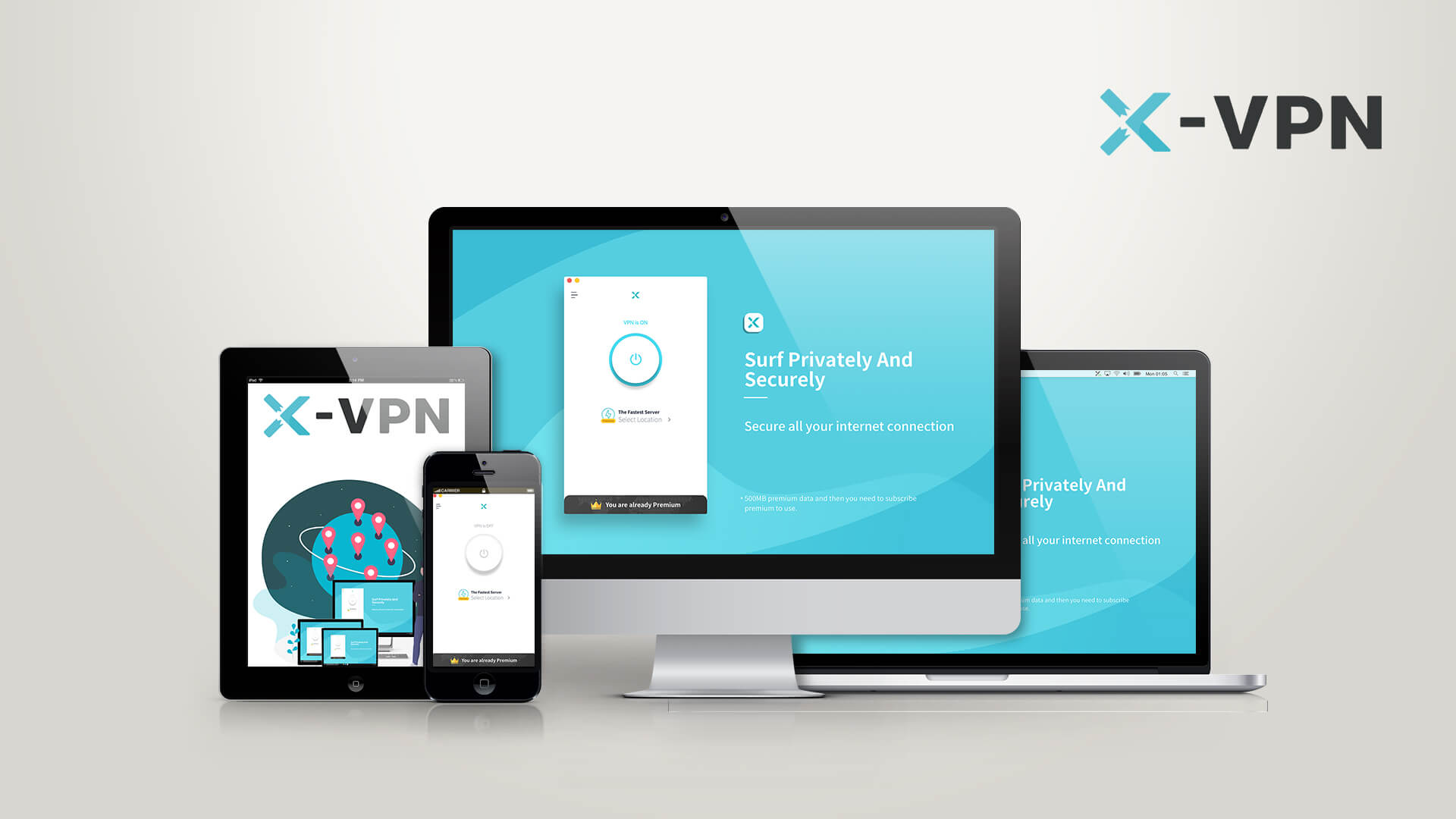 We have mentioned that X-VPN supports multiple devices besides mobile phones and PCs. With the common use of members in family life and the demand for users to share accounts on multiple devices at the same time, X-VPN is fully prepared for gaming, live broadcasts, and streaming programs.

First, Become a premium user
(iOS device subscription page)
>Click the "Go Premium" button at the right up corner.
>Select a subscription plan to purchase. And X-VPN provides a 7-day free trial on both Android and iOS.
>You are all set. Tap the connect button and you will be protected by X-VPN.
See steps on PC subscription here.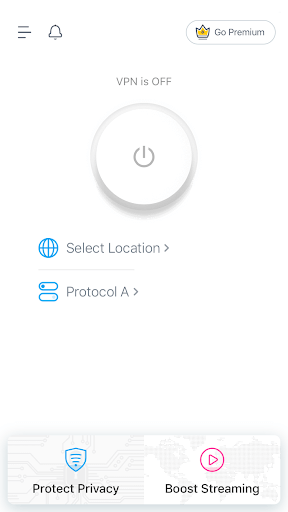 Then, Use it on all your devices :)
1. Go to the download center and download the correct file per your OS/Arch
2. Open the file in the Terminal and add permission to it chmod +x /<file directory>/<file name>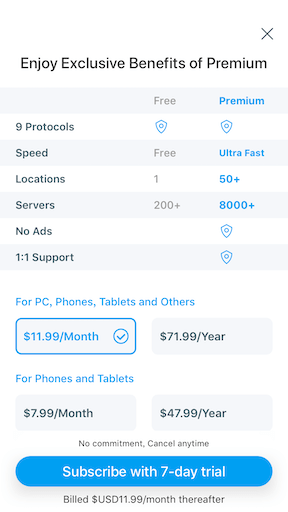 3. Connect X-VPN with The Fastest Server

sudo /<file directory>/<file name> connect -cmdkey <cmdkey from account page>


4. Disconnect X-VPN
Ctrl + c or sudo killall <file name>
5. Acquire all locations
/<file directory>/<file name> location

6. Connect X-VPN with the specific location
sudo /<file directory>/<file name> connect -cmdkey <cmdkey from account page> -loc <location id>
(Notice: Location id is the number behind the location name)

You may select Left sidebar> Use On Other Devices> For PlayStation to set up with your PS4. You can see more information there.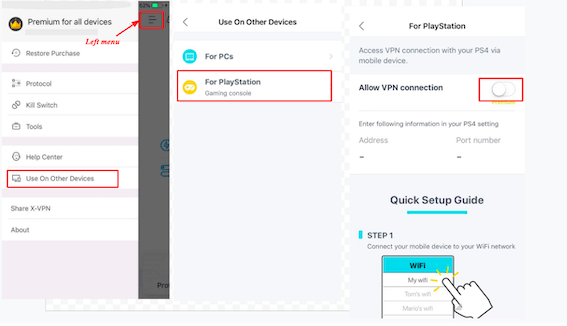 (Notice: We recommend using the router version to set up the PS4 to X-VPN connection, which is more stable and convenient.)
For more devices installation details, please visit our official website.
More powerful functions of X-VPN will continue to be introduced next time.
Download X-VPN now:
All
Security
Streaming
Privacy
Speed
VPN Tech
Subscribe
Subscribe to this blog and receive notifications of new posts.
Process failed, invaild email address.
Subscribe