What does the lightning symbol near the protocol mean?
Latest edited on 2023-06-09
Some users with older versions of X-VPN may have noticed the protocol with the lightning bolt logo and wondered what does it mean?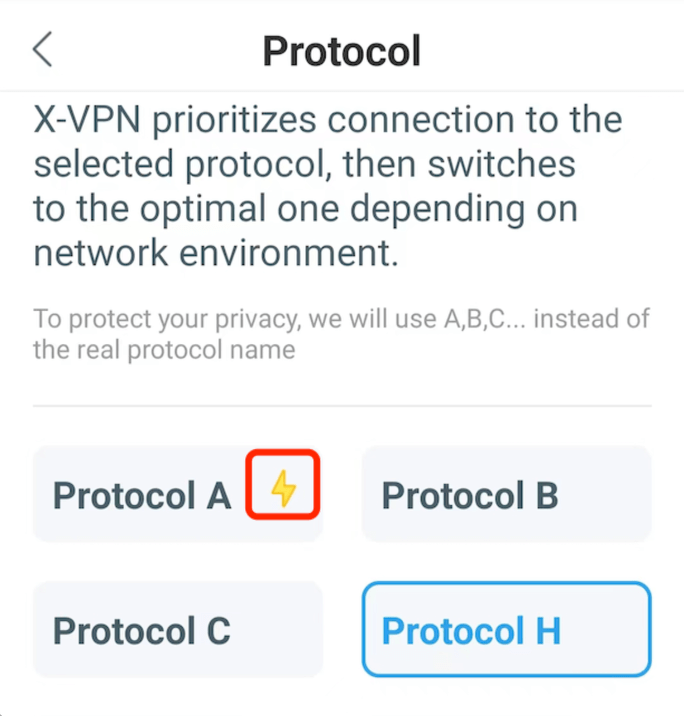 The answer is simple - they are the top-ranked popular protocols in your region. It's a combination of test user experience and other factors. Just pick it.
The latest version of X-VPN has been optimized to intelligently recommend the most popular protocol in your region, Auto, for those who don't know how to choose a protocol, and if you're curious about what protocol Auto is connected to, click on the protocols page and the one with the word Recommended is it.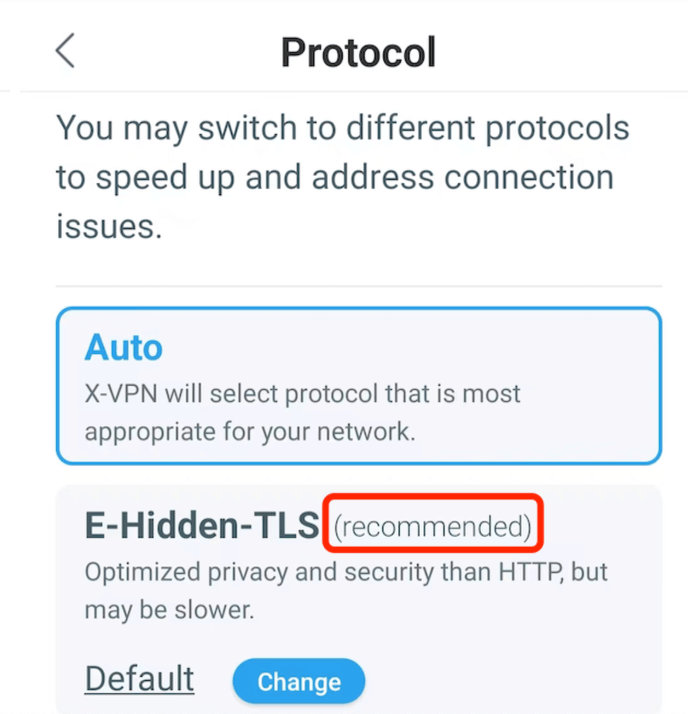 Others you may be interested in:
The difference between VPN and proxy?
Why does the protocol switch automatically?
If you have any further questions about the protocol, please contact us for recommendations on how to solve your problem.
Was this article helpful?
Thanks for your feedback!
Why wasn't this article helpful?