What is the Support Server?
Latest edited on 2023-05-29
The Support Server is a server for accessing X-VPN functions when X-VPN is blocked in your network.
You may connect the Support Server in the following situations:
1. Failed to sign in/up for XVPN account
2. Failed to restore purchase after you purchased
3. Failed to reset password
Note:
1. After you connect to the Support Server, you will have no access to other websites but only XVPN functions. If you don't have the issues above, the Support Server is powerless.
2. Support Server only appears when your X-VPN account shows "Free account". If your account shows premium, there is no need for you to use the Support Server.
You can find the Support Server on the Select Location page.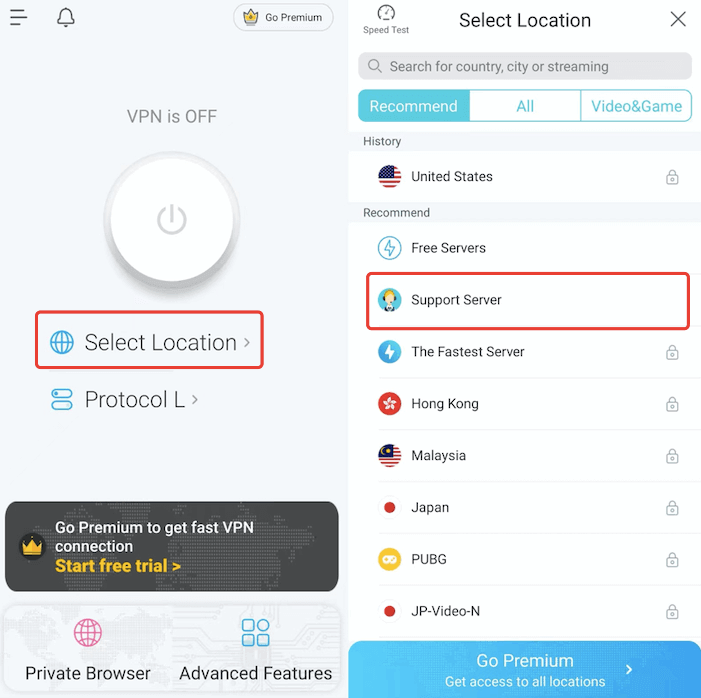 Need further help? Please contact us.
Was this article helpful?
Thanks for your feedback!
Why wasn't this article helpful?