How to play Roblox with X-VPN?
Latest edited on 2023-06-09
Roblox is an online game platform. It's not a single game, but rather a collection of more than 50m games, all created by its community of players.
There are many famous games on Roblox, like "All Star Tower Defence", "Work at a Pizza Place", "Adopt Me" and so on.
If you are not in the region which Roblox is allowed, you may meet difficulty. At this time, you need X-VPN.
How to play games on Roblox quickly and with low ping?
Step 1: Subscribe to X-VPN. Better to choose all platfrom plan. So you can play Roblox games on PS4, PS5, Xbox, PC and so on.
Step 2: If you don't have an area requirement, you can connect to the Roblox server in X-VPN.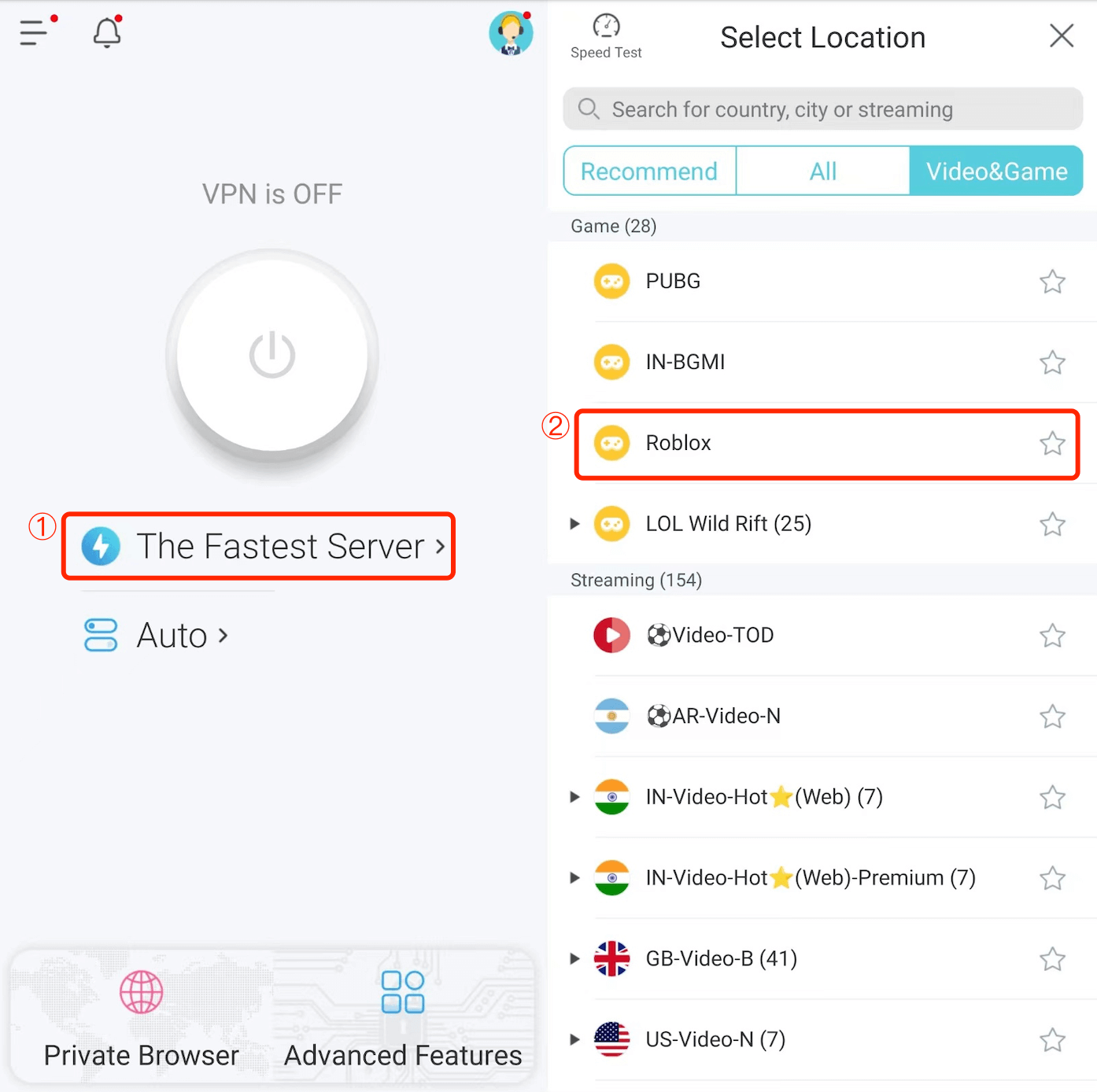 If you want to play with a friend which is in a region, you can choose corresponding regional servers, like the United States server in X-VPN.
Step 3: Open Roblox and enjoy your game.
If you meet any issues when playing Roblox, please contact us and we can help you.
Was this article helpful?
Thanks for your feedback!
Why wasn't this article helpful?