How to subscribe to X-VPN?
Latest edited on 2023-06-09
There are two ways to purchase an X-VPN subscription. We have a 30-day money-back guarantee. Feel free to try our premium servers risk-free!
1. Purchase on X-VPN official website
There are three subscription plans on X-VPN official website.

2. Purchase in the X-VPN app
There are two subscription plans in the X-VPN app.

Steps: X-VPN home page>Click go premium on the upper right corner>Choose the plan you like to subscribe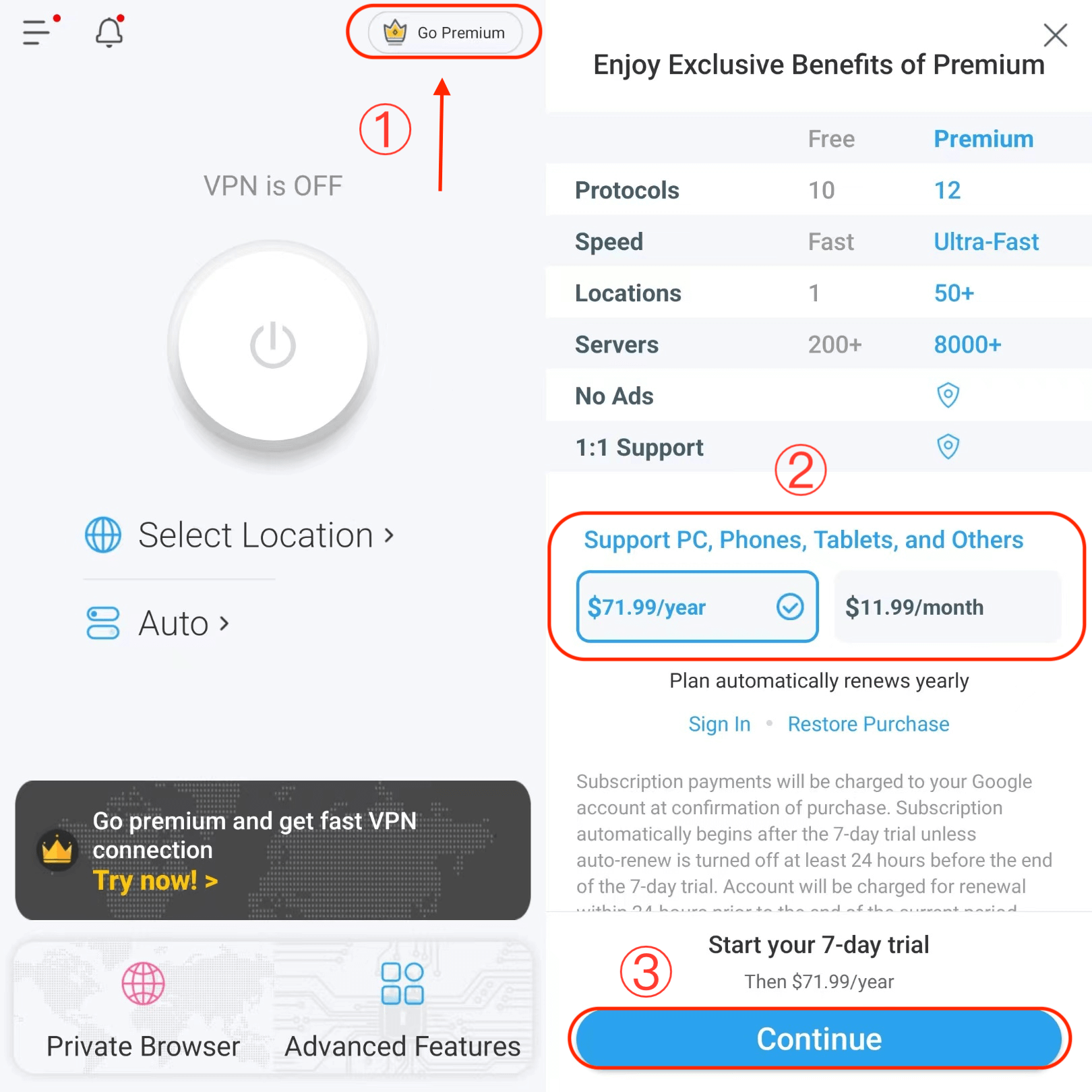 Need further help? Please contact us or write to support@xvpn.io.
Was this article helpful?
Thanks for your feedback!
Why wasn't this article helpful?