What payment methods does X-VPN accept?
Latest edited on 2023-06-28
The X-VPN official website supports Credit Card, Paypal, CoinPayments, and other payment methods.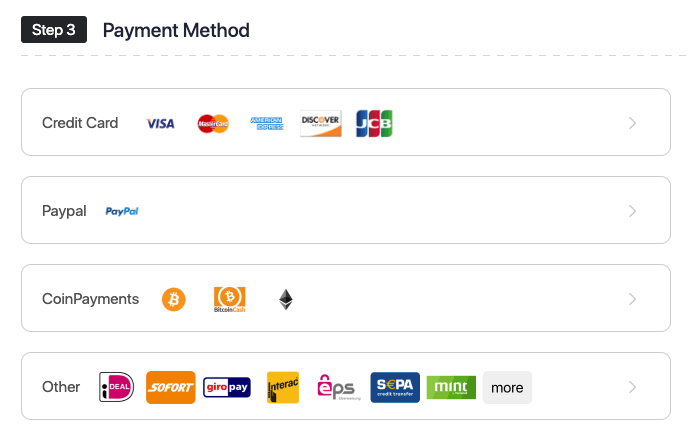 Click here to see the list of all payment methods we support.
The X-VPN app accesses the payment pages of each app store (such as Google Store and Apple Store). Therefore, the specific supported payment methods are determined according to the regulations of each app store.
Need further help? Please contact us online or write to support@xvpn.io.
Was this article helpful?
Thanks for your feedback!
Why wasn't this article helpful?