Download Free Windows VPN for PC
Works on Windows 11, 10 and 8
Hide your IP for enhanced privacy and secure browsing
Encrypt your web data and secure your Wi-Fi connections
Access all content securely from your Windows PC
Premium Access: 225 Servers & More Features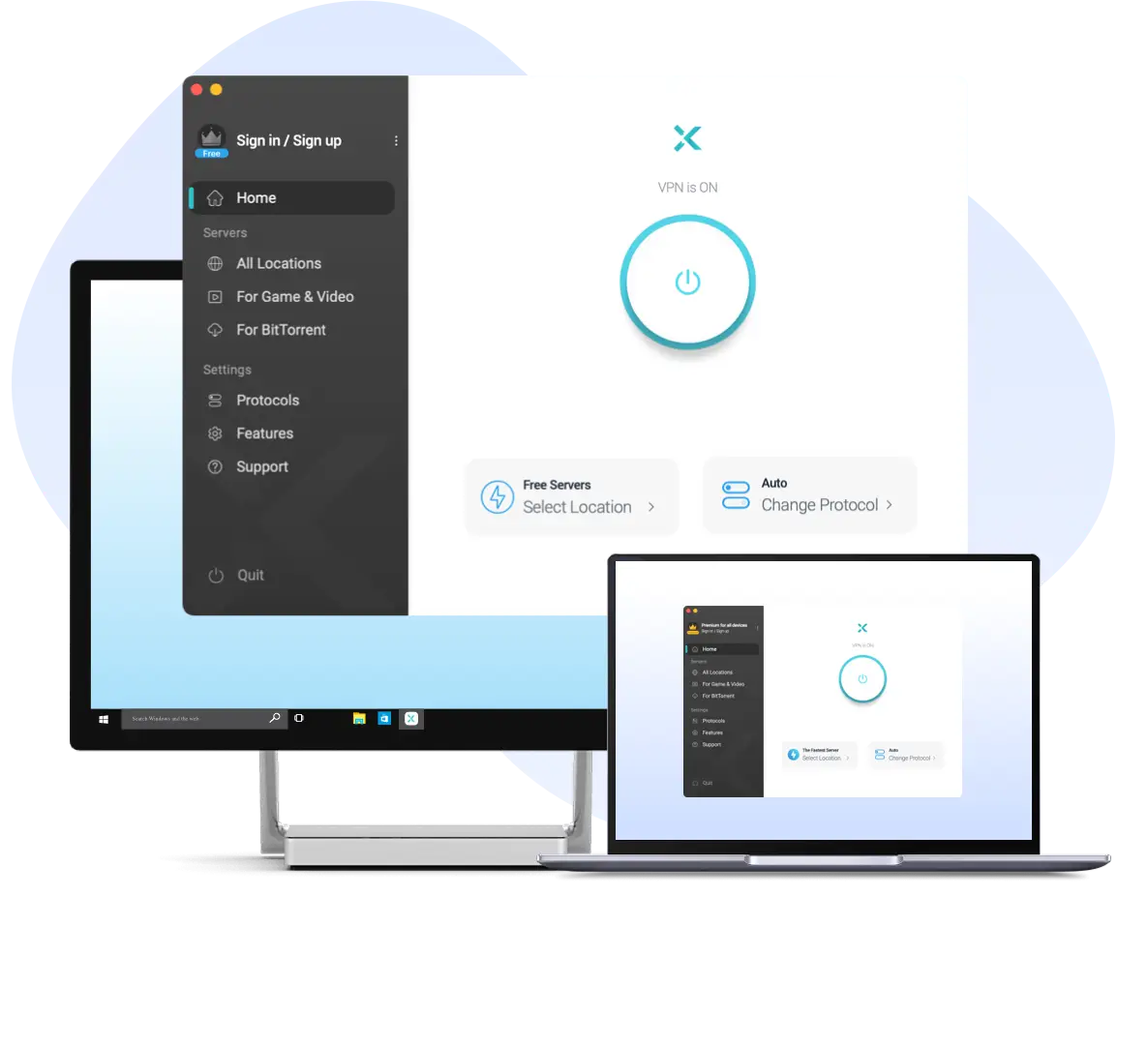 How to set up VPN on Windows
Setting up a free VPN on your Windows device is simple and easy. Go for the VPN that doesn't require a sign-up, and then download and connect - it's that simple!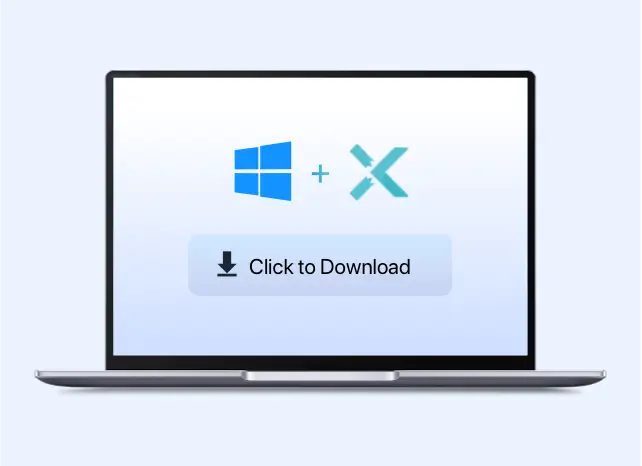 01.Installation
Download and install X-VPN Windows client.
02.Connection
Open the Windows VPN app, and click on the "Turn on" button connect to a X-VPN server.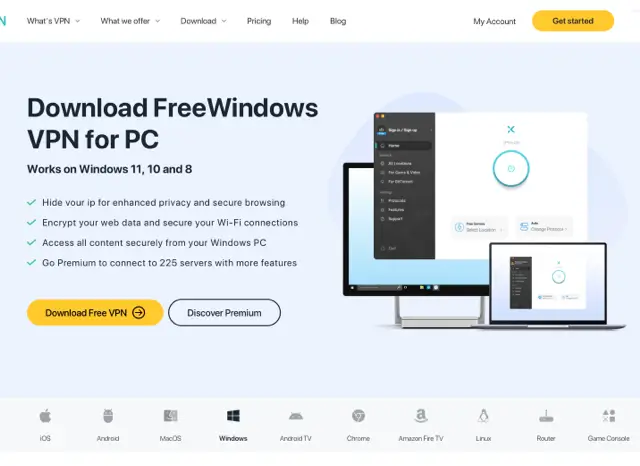 03.Enjoy VPN Protection
You are all set! Enjoy secure internet browsing with your IP masked and your privacy protected!
Video Guide: How to Set Up a VPN on a Windows PC
We'll show you how easy it is to set up X-VPN as your free VPN on your PC works for Windows 11, 10 and 8.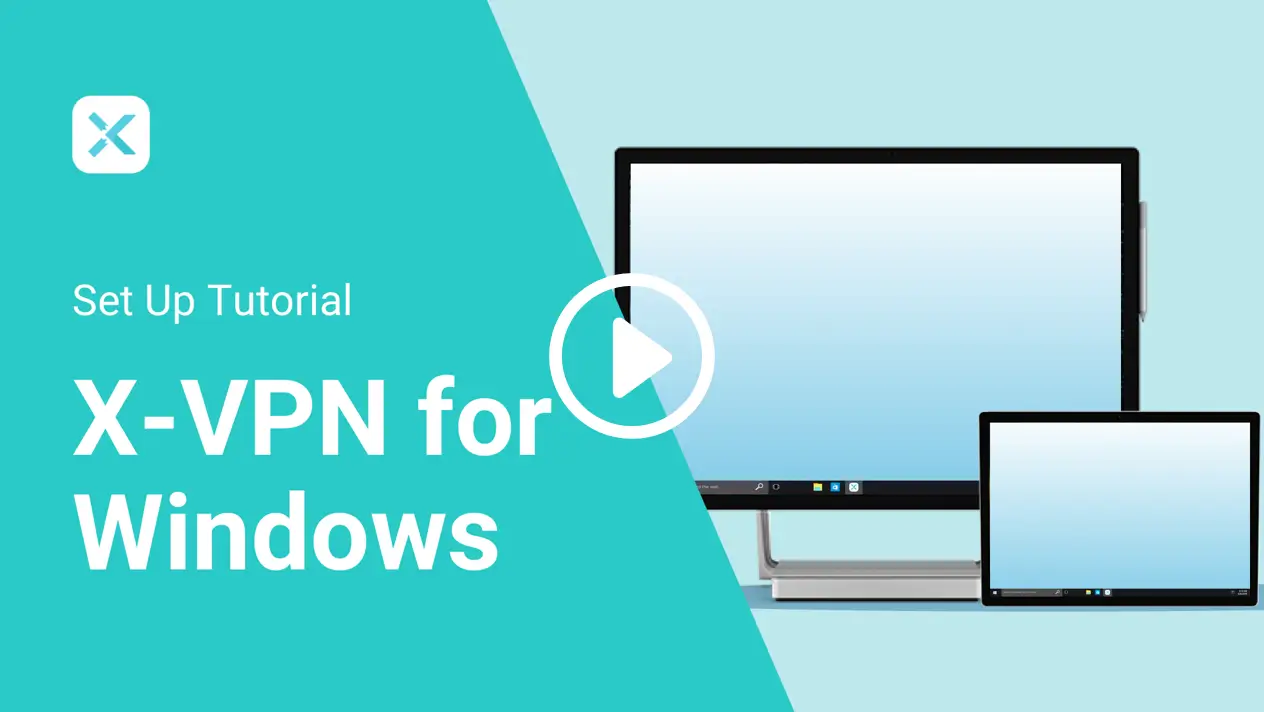 Why use a VPN for Windows?
A Windows VPN acts as a secret tunnel for your internet connection, concealing your lP address to safeguard your online activities. The X-VPN Windows app encrypts your connection, enhancing its security. This is particularly valuable when using public Wi-Fi, ensuring your protection while browsing.

Safely Access Wi-Fi Networks
Protect your online presence while using public Wi-Fi connections

Browse Anonymously
Conceal your online activities and preserve your anonymity

Access Geo-Restricted Content
Effortlessly unlock restricted content from any location
Top Use of a VPN
Hide IP & Surf Anonymous

Safer Public Wi-Fi

Encrypted Internet Connection

Unlock Geo-content

Protect all devices
X-VPN for Windows
Best VPN for Windows in 2023, works on Windows 11, 10 and 8.
Download X-VPN for Windows
Version 75.2
The Best Windows VPN in 2023
Install the top-rate Windows VPN for FREE. Free to download, Free to Use, No Credit Card Required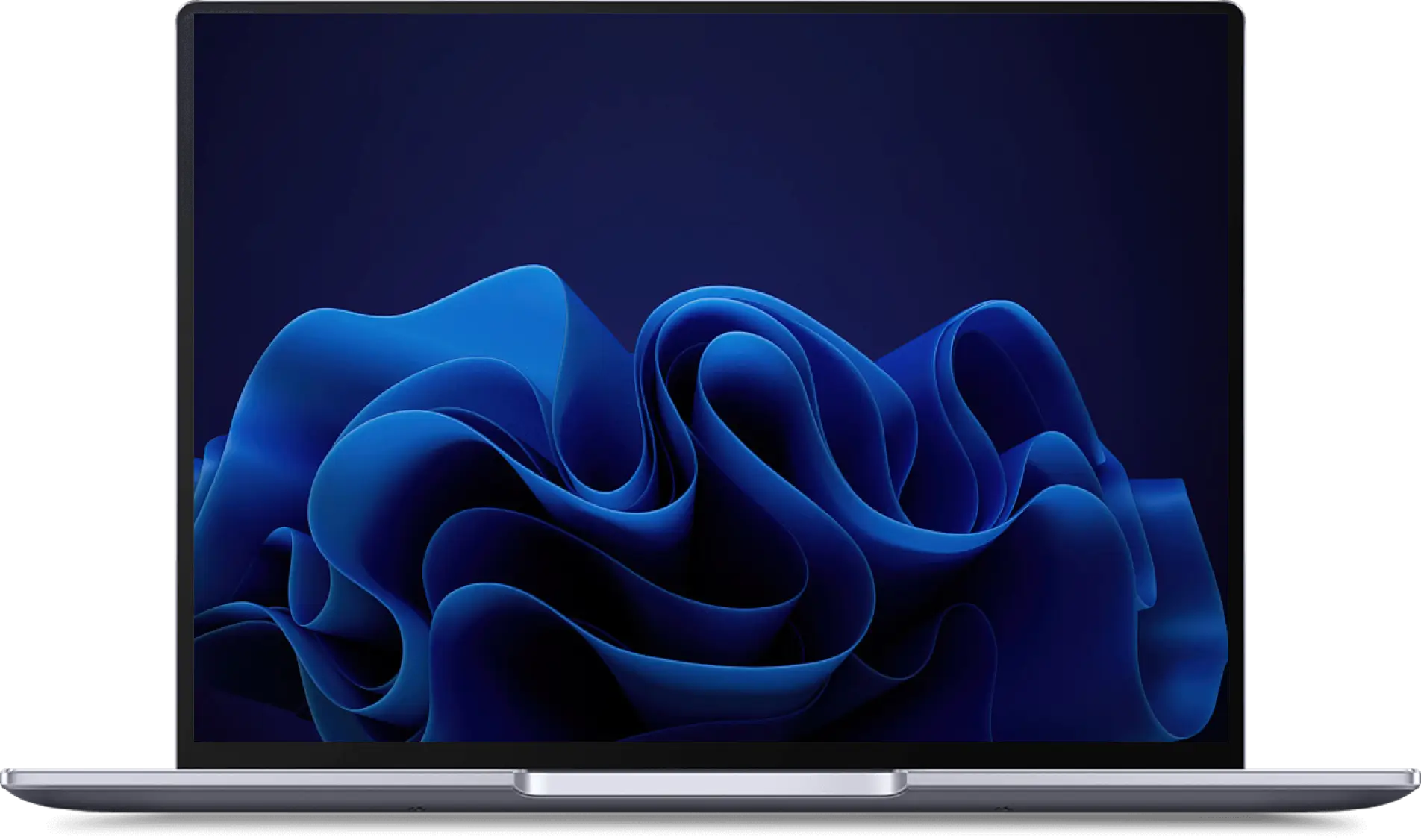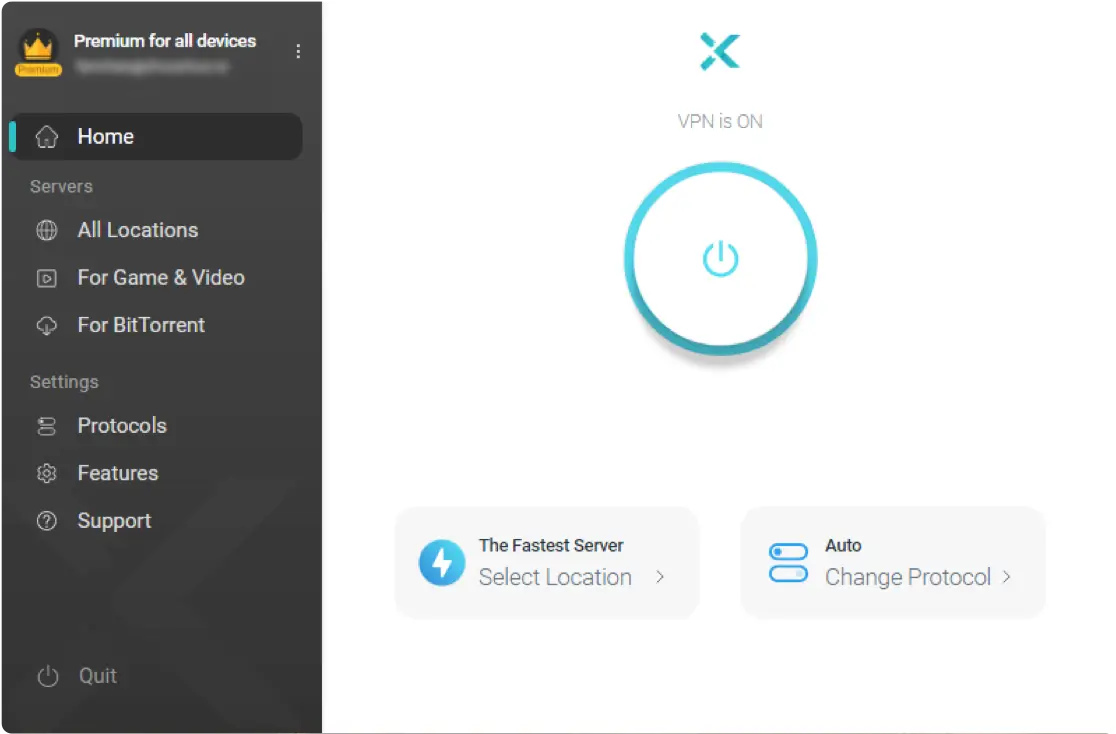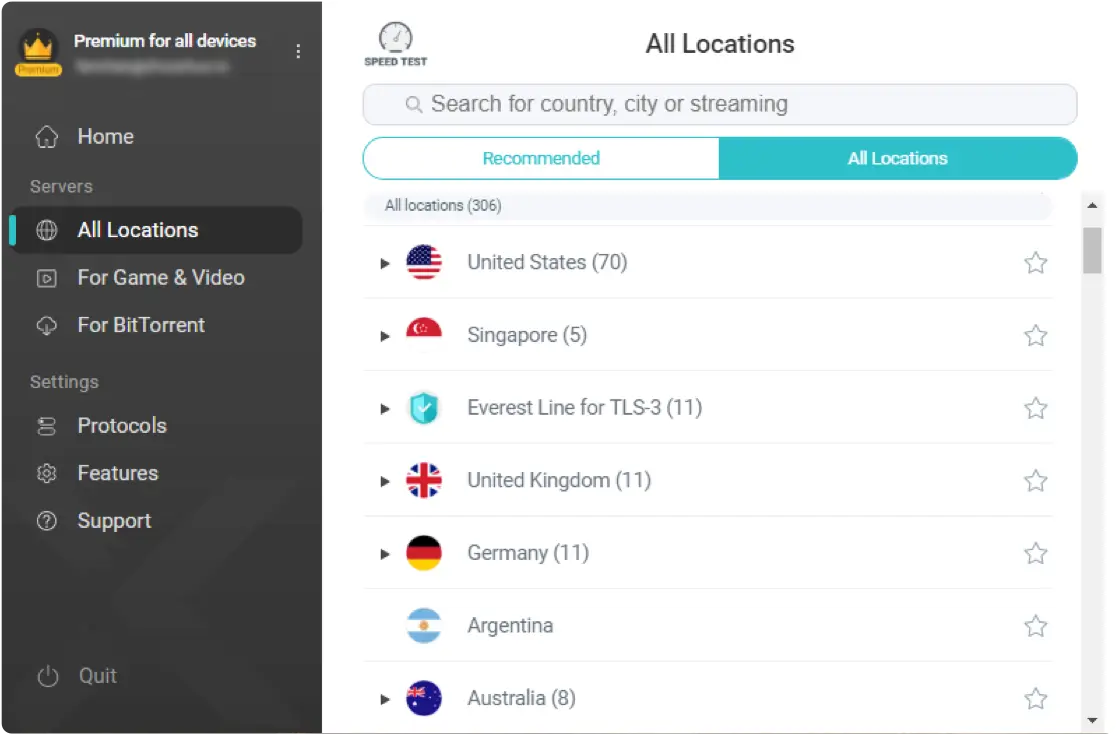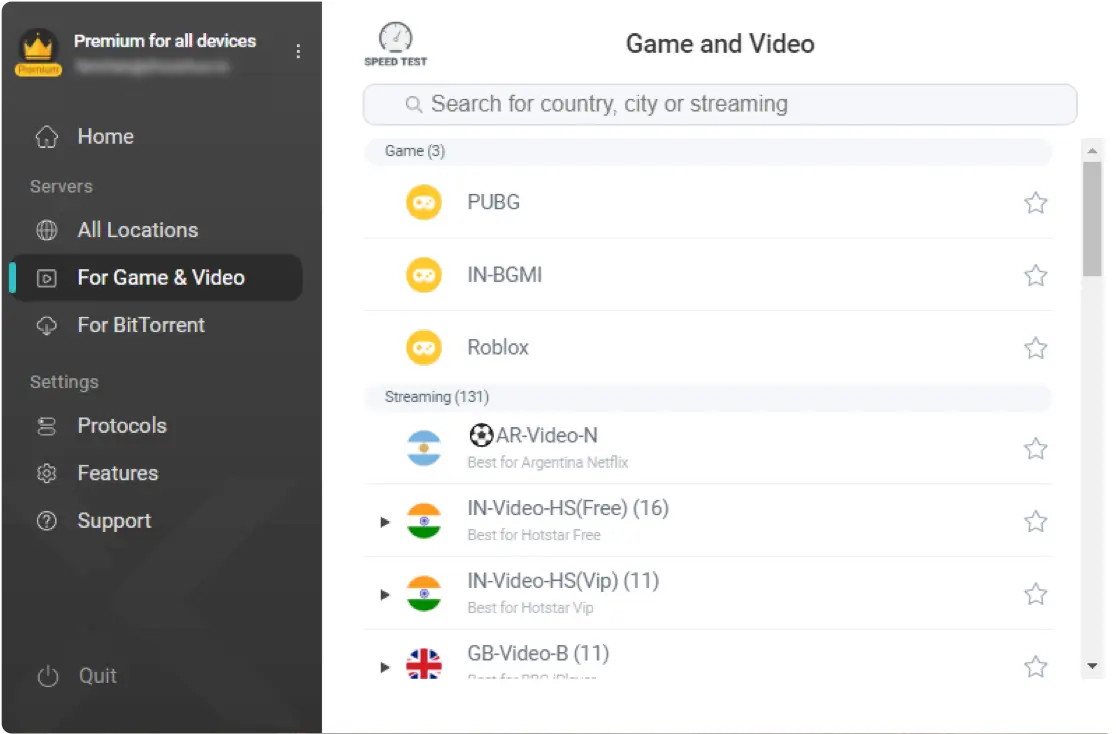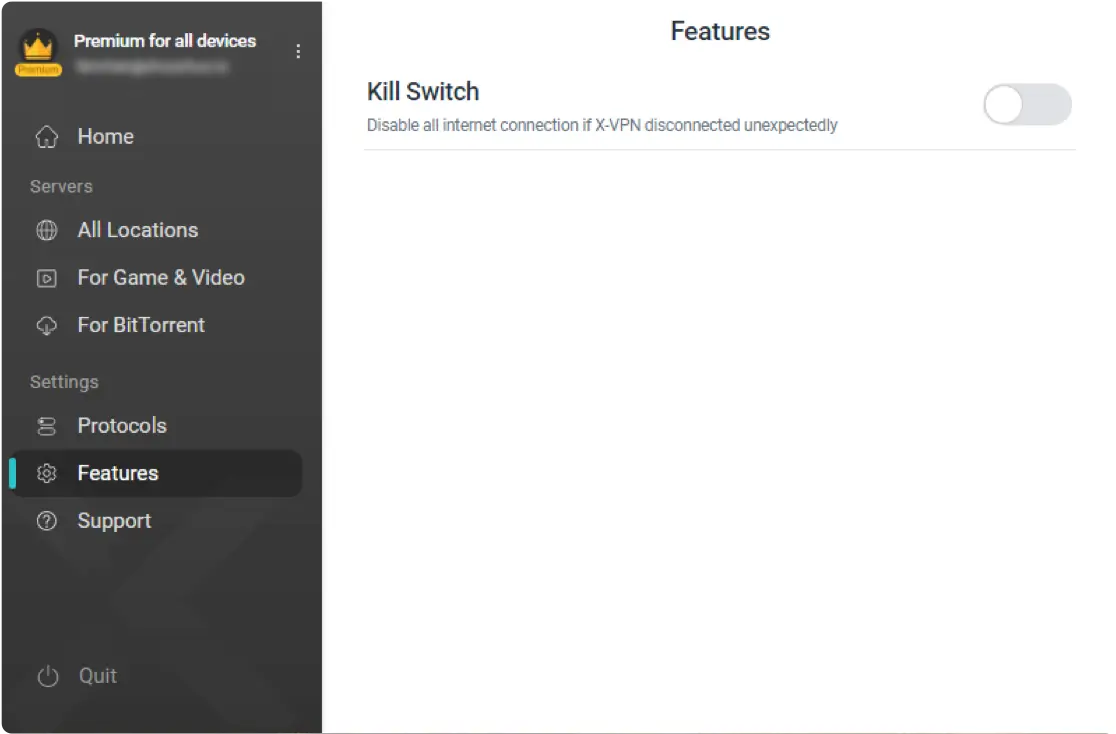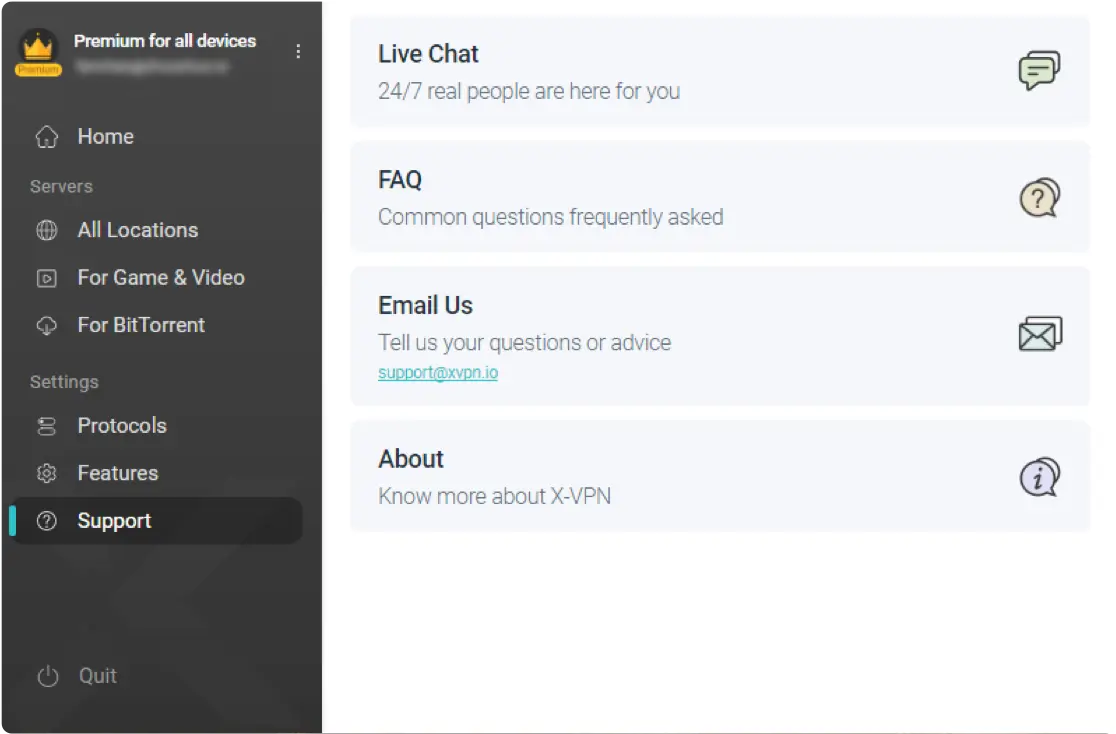 X-VPN Home
With just one click, the X-VPN connects you to its VPN server, establishing a secured private tunnel between your device and the Internet.
All Locations
Premium users can choose from 225 locations that suit your purpose. A handy speed test tool is built-in for your convenience.
For Game & Video
Premium users can access VPN servers optimized for gaming and streaming. With 126 streaming servers, you can watch your favorite movies anywhere in the world.
Features
In case your internet gets interrupted, X-VPN will cut your internet connection to ensure that your real IP remains private and protected.
Support
24/7 Support is available from real people. Additionally, we provide detailed, step-by-step setup guides and tutorials in our FAQ and Help Center.
Your Global Cybersecurity Community
At X-VPN, where millions of users feel safe and supported. We believe everyone should have a secure and private online experience.
That's why we offer free VPN services for Mac, Windows, iOS and Android. You can use our VPN client to hide your IP and encrypt your web data, ensuring your safety even when using public Wi-Fi.
Our goal is to give you peace of mind, knowing that your online activities are always protected.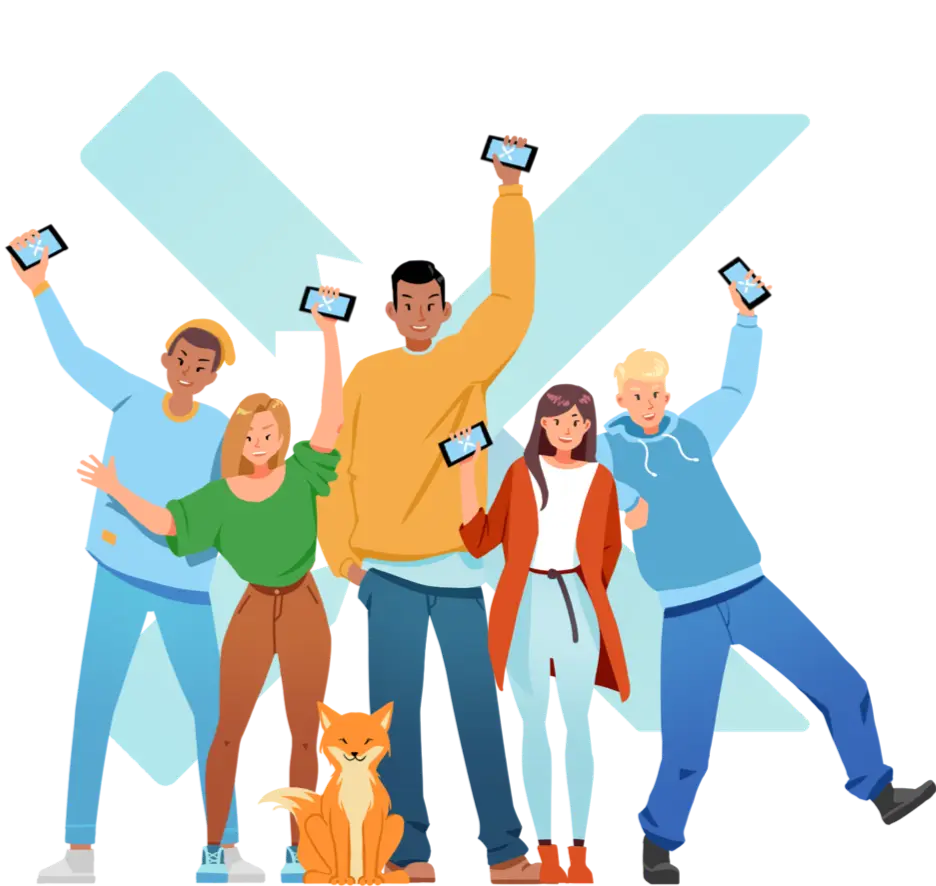 At X-VPN, we're proud to be a trusted cybersecurity community with millions of users. Our top priorities include ensuring online security and safeguarding your privacy. We whole heartedly believe that everyone deserves a secure and private online experience.
That's why we offer free VPN services for Mac, Windows.iOS, and Android with a strict no-log policy. When you use our VPN client, it hides your IP and encrypts your web data,keeping you safe, even on public Wi-Fi.
Our goal is to give you peace of mind, knowing that your online activities are always protected.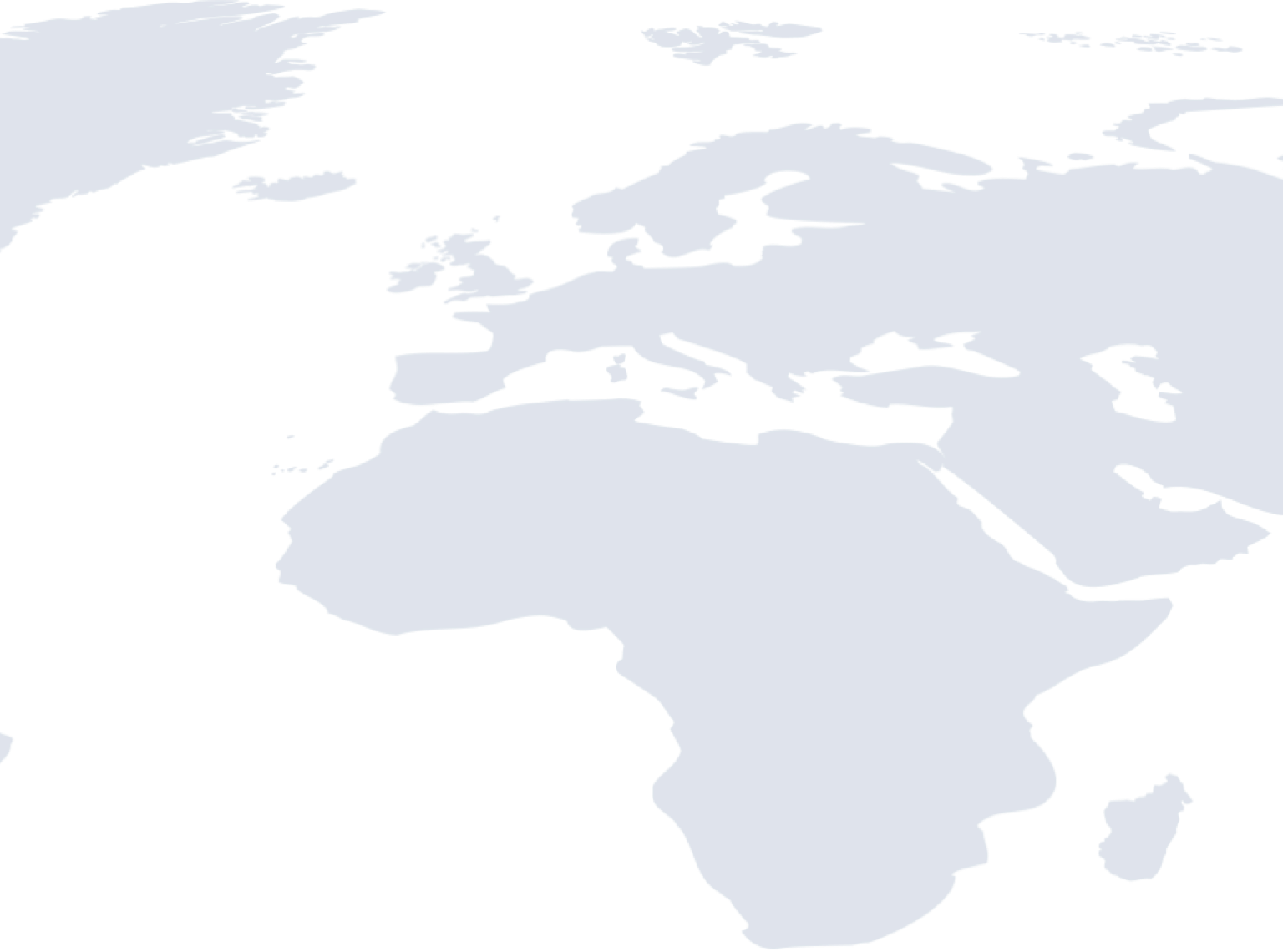 Premium Privilege
Connect to Global VPN Servers on Windows
Choose your server from our extensive VPN network, offering 225 global locations. Whether you want to stream without borders, securely share files, or play games with minimal latency, our servers guarantee an exceptional experience.
Experience consistent speeds and seamless connections while streaming your favorite content on platforms such as Netflix, Disney+, Amazon Prime, Hulu, and more.
Upgrade to Premium today for an enhanced VPN experience!
VPN Server List
Choose the plan that work for you
Protect your privacy and enjoy an internet without border. learn which X-VPN plan works for you.
X-VPN Premium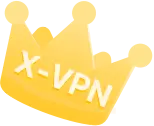 FREE
Server Locations
225 Locations
Choose your location
Advanced Features
Kill switch, VPN Obfuscation
Entertainment
Streaming, Gaming, P2P
Dedicated servers optimized for streaming, gaming and P2P
The $71.99 price is applicable for the first-time subscription of the 12+3 months plan when billed upfront, which averages $4.79 per month.
Please note that X-VPN reserves the right to make changes to their advertisement policy
Go Premium
225 Reasons to Go Premium
With the freedom to select from 225 VPN servers globally, you can stream the content you love using X-VPN, which is compatible with all major streaming platforms. Play online games with low-ping servers and share files more securely. Go Premium today and enjoy a risk-free 30-day money-back guarantee.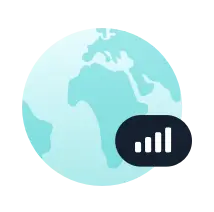 Global network
225 server locations to choose from.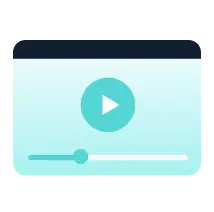 Worldwide streaming
Dedicated streaming servers optimized for popular streaming site no matter where you are.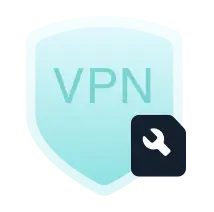 Advanced Security
Enhanced privacy and security protection features such as Kill Switch. Double VPN.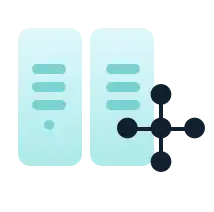 Connect up to 5 devices
Protect your online privacy with enhanced security up to 5 devices.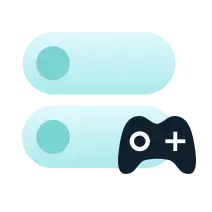 Gaming Servers
Reduced Ping and level up your online gaming experience.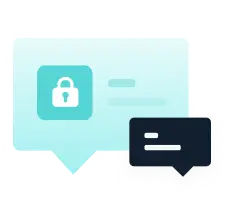 BitTorrent support
BitTorrent Support Securely share files with your real lP and sensitive data encrypted.
Go Premium
Discover more on the X-VPN Blog
See how X-VPN can help protect your online privacy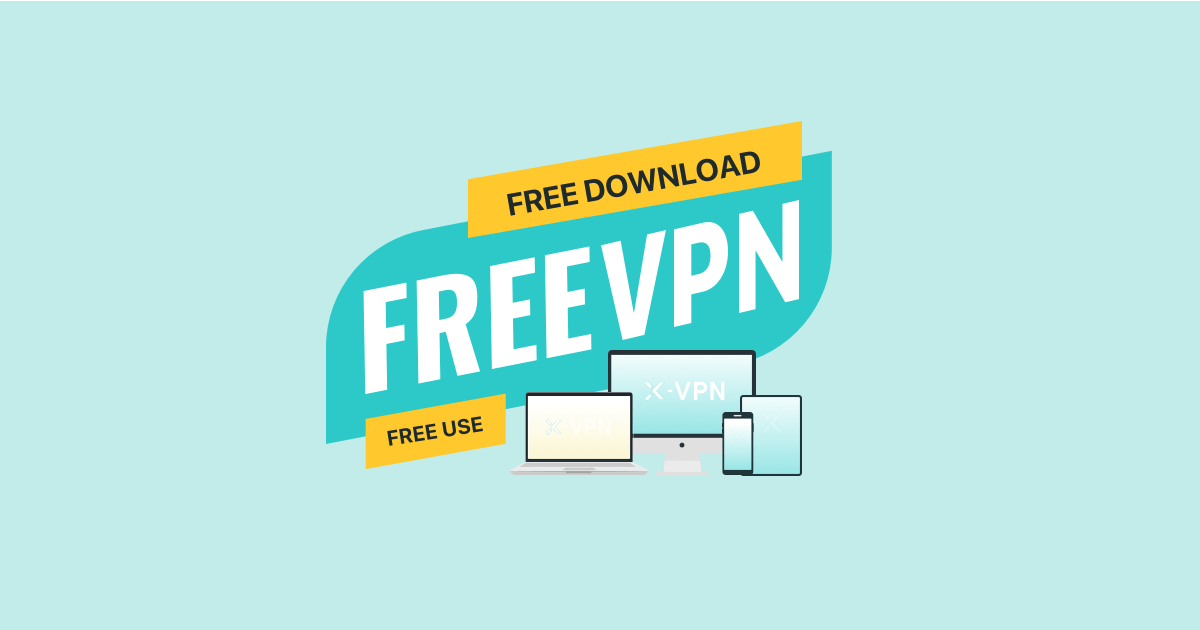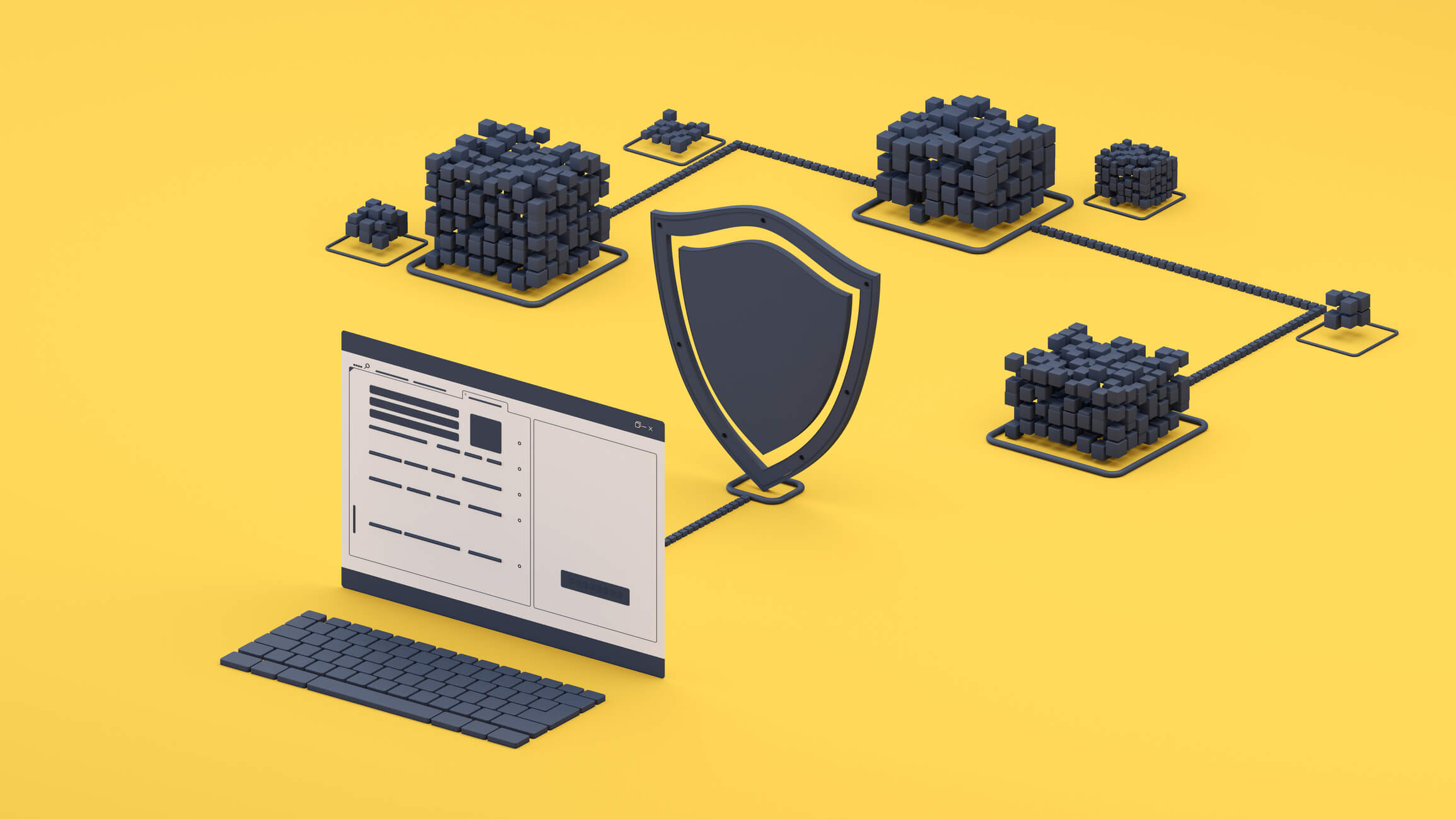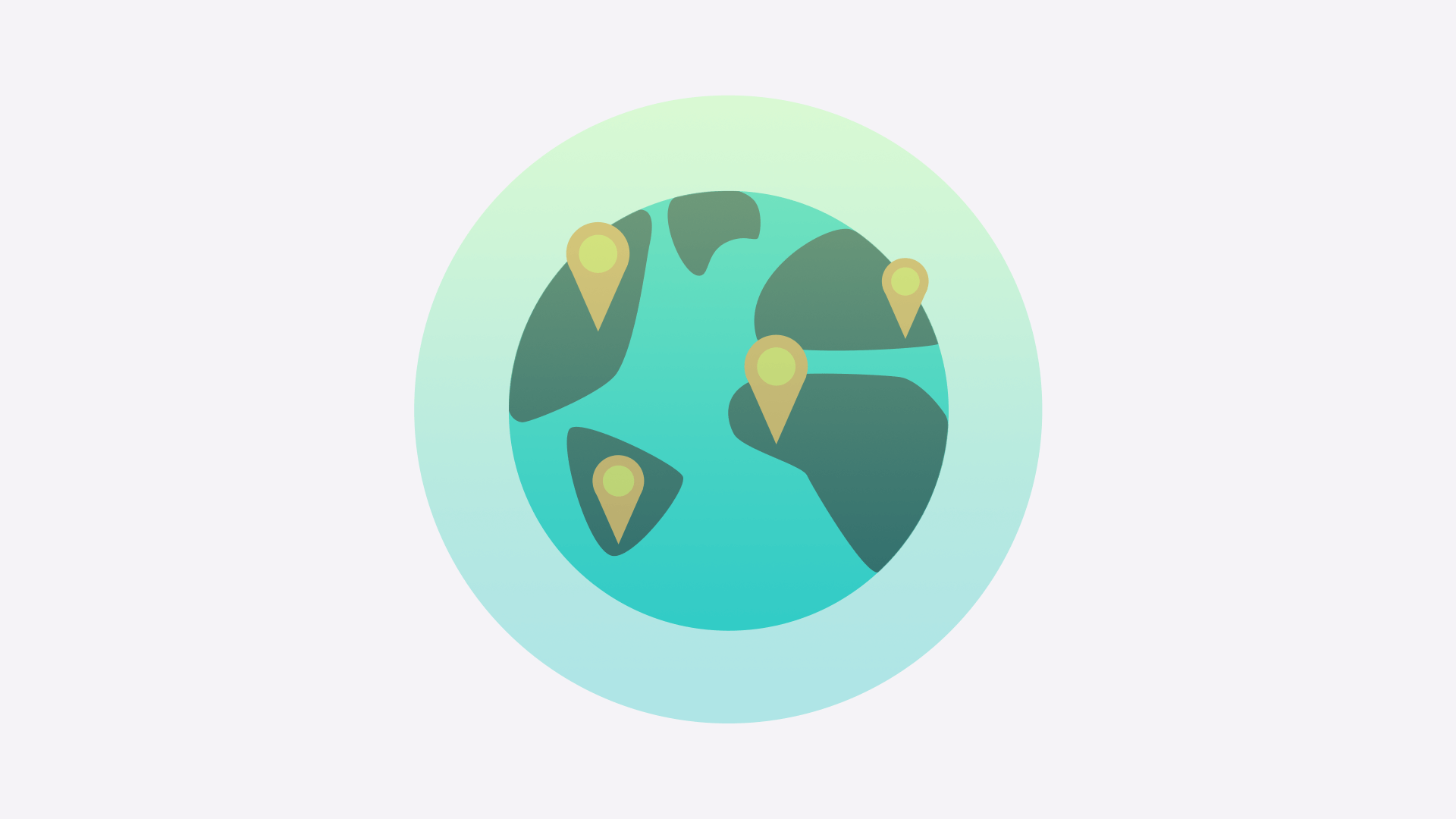 Frequently asked questions
What is a VPN for Windows?
A VPN for Windows enhances your internet security and privacy by encrypting your connection and hiding your IP address. It allows you to browse the web anonymously and access content without regional restrictions.
Does Windows have its own VPN?
Yes, Windows 10 and 11 come with a basic VPN client. However, it requires manual setup and configuration, including connecting to a third-party VPN service and adjusting server settings. For a smoother and more comprehensive VPN experience, a dedicated VPN software like X-VPN is recommended.
How do I use a free VPN service on my Windows PC?
Using a free VPN service requires caution, as some providers may jeopardize your privacy and security. It's best to choose a paid VPN for better reliability and protection. However, reputable companies like X-VPN offer a basic free VPN.
To use it on your Windows PC, just download and install the VPN app. You can then connect with a single click, and the app will select a fast server for you automatically.
What features are available with a free VPN service on Windows?
The free VPN service offers essential online protection by encrypting your internet connection, which is especially beneficial on public WiFi networks. This encryption helps safeguard your personal information from potential cyber threats. The service automatically connects you to a server for enhanced privacy, but it doesn't allow the selection of specific server locations.
Why does X-VPN offer free VPN service, without even sign-up required?
We believe everyone desires a better Internet where you can feel safe." With this philosophy, X-VPN offers a free VPN service without the need for sign-up. This approach stems from our commitment to safeguarding online privacy and security for everyone, ensuring that such protections are accessible to all users.
By providing free access, we are giving back to our growing user community. This dedication to a safer Internet experience is reflected in our high user feedback score of 4.7/5, based on over 350,000 reviews.
Should I go for Free VPN or Paid VPN?
Choosing between a Free VPN and a Paid VPN depends on your needs. Free VPNs, like the one from X-VPN, offer everyday online protection without needing your personal info. It's great for basic use on public Wi-Fi.
If you would like to do more with X-VPN, such as streaming favourite content, or advanced Kill Switch features, go for a premium for a 30-day risk free trial.
What are the benefits of a premium VPN service for Windows users?
Premium services provide additional flexibility, including the choice of 225 dedicated VPN servers worldwide, catering to entertainment needs like streaming favorite content, securely sharing files, and playing online games with low-ping servers to reduce latency. Advanced privacy features such as Double VPN, Kill Switch, and VPN Obfuscation are also exclusive to the premium version.
Can I use the same VPN service on devices other than Windows?
Yes, X-VPN provides different VPN clients across all major platforms. Free services are available for Windows, Mac, iOS, and Android devices. Our premium services extend to even more devices and platforms, including AppleTV, Amazon Fire Stick, game consoles, routers, and more. This ensures a secure and consistent experience across all your devices.
Can I contact X-VPN's customer support as a free user?
Definitely! When you use X-VPN, whether as a free or paid user, you are an important part of our community. You can seek assistance with your VPN connection at any time by chatting with us through our 24/7 Live Chat or by browsing our Help Center for potential solutions.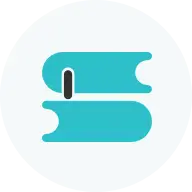 X-VPN Help Center
Visit the Help Center for expert guidance and troubleshooting on VPN setup, app issues, servers, protocols, and account settings.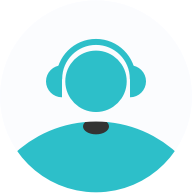 Live Support
X-VPN has received and maintained a high users satisfaction rate of 94%+ .Our dedicated and friendly real human support team is ready to help.
Privacy, Security, Entertainment
Unlock the full benefits of X-VPN with a premium subscription at a small fee of $71.99 per 12+3 months
Go Premium
Risk-Free 30-Day Money Back
How to Refund
X-VPN has maintained a high user satisfaction rate of 94%+ since 2014. We are confident that you'll love our VPN service. lf for any reason you are not completely satisfied, we offer a 100% refund within 30 days.