How to watch iTV with X-VPN?
Latest edited on 2023-06-09
ITV is a free-to-air public broadcasting television network in the UK, launched in 1955 as an independent television station.
There are many original British TV shows and movies on iTV, such as "Love island UK", which is popular with many subscribers.
However, if you are not in the UK, you may encounter problems when trying to watch iTV. At this time, X-VPN can help you. You can try these steps:
Step 1: Subscribe to X-VPN so that you can use all of X-VPN's servers. It is recommended that you choose an all-platform subscription so that you can use iTV on your phone, PC, TV, and so on.
Step 2: Open X-VPN, find the GB-Video-iV server in the select location and connect to it.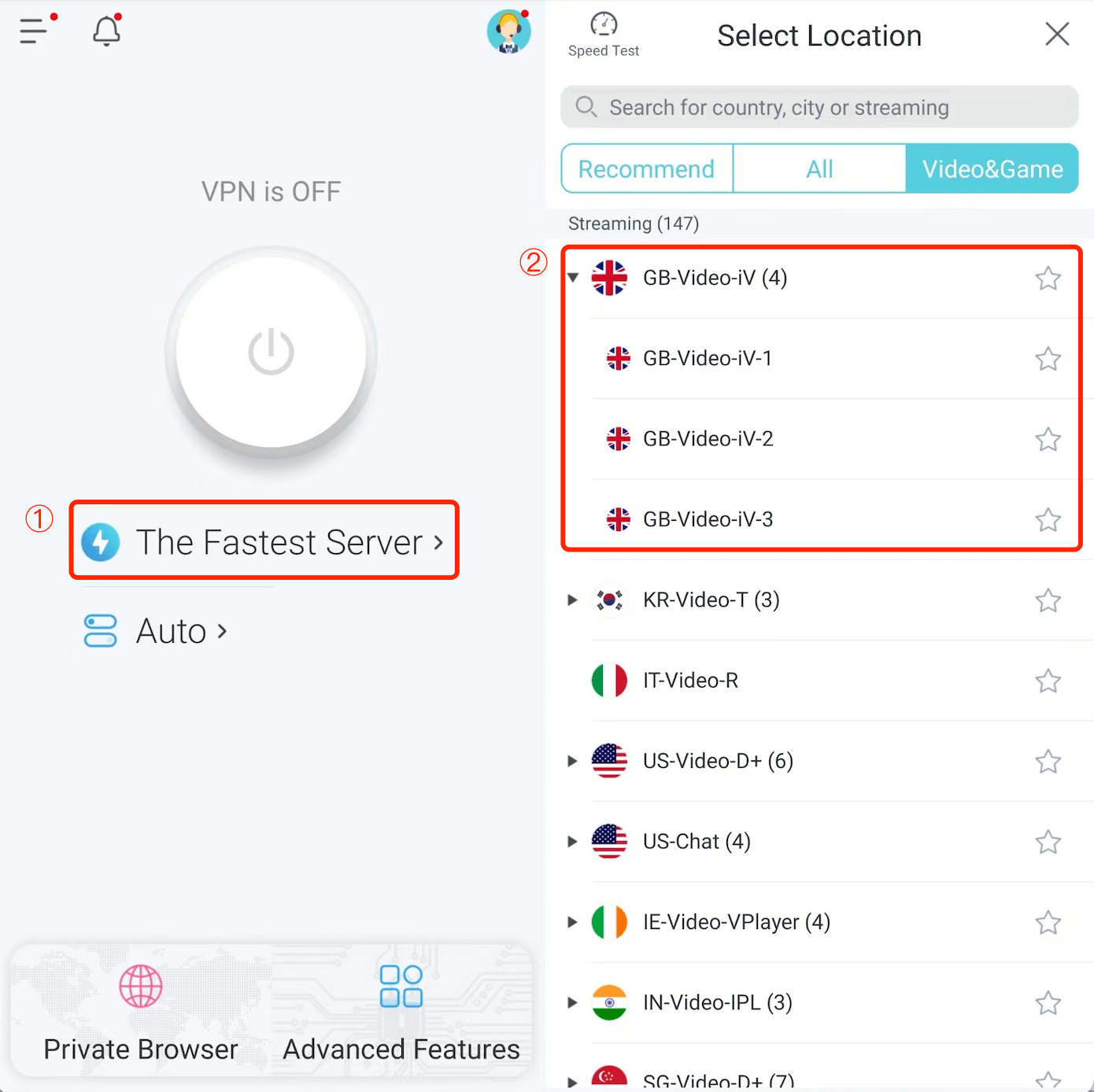 Step 3: Restart your browser or iTV APP.
Step 4: Start using iTV.
If you have tried the above methods and still can't use iTV, we suggest you try the following methods:
1. Connect all branches of iTV, like the GB-Video-iV-1 server.
2. Clear your browser (Chrome or Safari) or iTV APP cache. It is better to turn on the privacy mode in your browser. And you can try private browser if you use Android version of X-VPN.
3. Contact X-VPN online support for help, we are online 7/24.
Was this article helpful?
Thanks for your feedback!
Why wasn't this article helpful?