How to watch 티빙 TVING with X-VPN?
Latest edited on 2023-06-09
TVING is an OTT platform for Korean content. It offers various entertainment Korean shows, television shows and dramas.
On this platform, you can see many famous shows, like "Island (2022)", "Hotel Del Luna (2019)" and so on.
However, you may meet issues when accessing TVING when you are not in Korea. At this time, you can try these steps:
Step 1: Subscribe to X-VPN. Better to choose all platform plan so you can use TVING on all your phone, PC, TV and so on.
Step 2: Connect to the KR-Video-T server in X-VPN.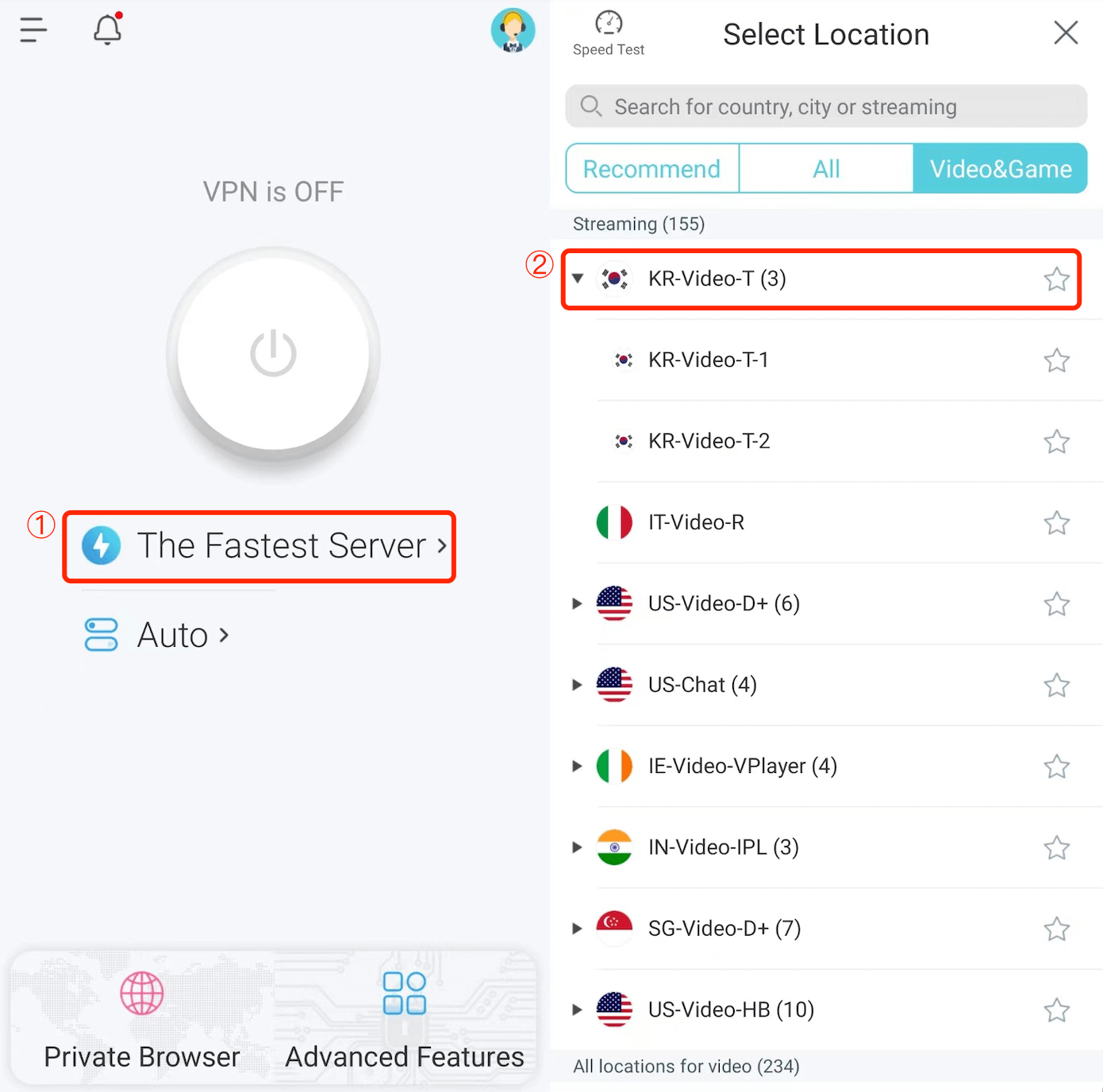 Step 3: Quit and reopen your browser or TVING APP to enjoy it.
If you still can't see the drama after trying the above steps, here are some advice:
1. Try all branches of KR-Video-T server, like the KR-Video-T-1 server.
2. Clean your browser (Chrome or Safari) or TVING APP's cache. Better to open private mode in your Safari or use Private Browser if you use Android version of X-VPN..
3. Contact us in X-VPN and we can check for you.
Was this article helpful?
Thanks for your feedback!
Why wasn't this article helpful?