X-VPN Has The Most VPN Servers Worldwide
Over 8000 VPN Servers Worldwide


Our Full List of VPN Servers
Americas
Regions
UDP
TCP
TLS
HTTP
FTP
SMTP
Other

Argentina

Brazil

| | | | | | | | |
| --- | --- | --- | --- | --- | --- | --- | --- |
| Sao Paulo | | | | | | | |

Canada

Colombia

Mexico

| | | | | | | | |
| --- | --- | --- | --- | --- | --- | --- | --- |
| Mexico-45 | | | | | | | |
| Mexico-64 | | | | | | | |

Peru

| | | | | | | | |
| --- | --- | --- | --- | --- | --- | --- | --- |
| Arizona | | | | | | | |
| California | | | | | | | |
| Colorado | | | | | | | |
| Florida | | | | | | | |
| Georgia | | | | | | | |
| Hawaii | | | | | | | |
| Illinois | | | | | | | |
| Nevada | | | | | | | |
| New Jersey | | | | | | | |
| New York | | | | | | | |
| Ohio | | | | | | | |
| Oregon | | | | | | | |
| Texas | | | | | | | |
| Utah | | | | | | | |
| Virginia | | | | | | | |
| Washington | | | | | | | |
| Washington D.C. | | | | | | | |
Asia Pacific
Regions
UDP
TCP
TLS
HTTP
FTP
SMTP
Other

Australia

| | | | | | | | |
| --- | --- | --- | --- | --- | --- | --- | --- |
| Melbourne | | | | | | | |
| Sydney | | | | | | | |

Bangladesh

| | | | | | | | |
| --- | --- | --- | --- | --- | --- | --- | --- |
| Bangladesh-50 | | | | | | | |
| Bangladesh-63 | | | | | | | |

Hong Kong

India

| | | | | | | | |
| --- | --- | --- | --- | --- | --- | --- | --- |
| Bangalore | | | | | | | |
| Mumbai | | | | | | | |

Indonesia

| | | | | | | | |
| --- | --- | --- | --- | --- | --- | --- | --- |
| Jakarta | | | | | | | |

Japan

| | | | | | | | |
| --- | --- | --- | --- | --- | --- | --- | --- |
| Tokyo | | | | | | | |

Kazakhstan

| | | | | | | | |
| --- | --- | --- | --- | --- | --- | --- | --- |
| Almaty | | | | | | | |

Malaysia

New Zealand

Pakistan

Philippines

| | | | | | | | |
| --- | --- | --- | --- | --- | --- | --- | --- |
| Philippines-22 | | | | | | | |
| Philippines-63 | | | | | | | |

Singapore

| | | | | | | | |
| --- | --- | --- | --- | --- | --- | --- | --- |
| Singapore-20 | | | | | | | |
| Singapore-21 | | | | | | | |
| Singapore-37 | | | | | | | |
| Singapore-5 | | | | | | | |
| Singapore-59 | | | | | | | |
| Singapore-66 | | | | | | | |
| Singapore-70 | | | | | | | |

South Korea

| | | | | | | | |
| --- | --- | --- | --- | --- | --- | --- | --- |
| Seoul | | | | | | | |

Taiwan

| | | | | | | | |
| --- | --- | --- | --- | --- | --- | --- | --- |
| Taiwan-6 | | | | | | | |
| Taiwan-63 | | | | | | | |

Thailand

| | | | | | | | |
| --- | --- | --- | --- | --- | --- | --- | --- |
| Bangkok | | | | | | | |

Vietnam
Europe
Regions
UDP
TCP
TLS
HTTP
FTP
SMTP
Other

Austria

| | | | | | | | |
| --- | --- | --- | --- | --- | --- | --- | --- |
| Wien | | | | | | | |

Belgium

| | | | | | | | |
| --- | --- | --- | --- | --- | --- | --- | --- |
| Brussels | | | | | | | |

Bulgaria

| | | | | | | | |
| --- | --- | --- | --- | --- | --- | --- | --- |
| Sofia | | | | | | | |

Czech Republic

| | | | | | | | |
| --- | --- | --- | --- | --- | --- | --- | --- |
| Prague | | | | | | | |

Denmark

| | | | | | | | |
| --- | --- | --- | --- | --- | --- | --- | --- |
| Copenhagen | | | | | | | |

Estonia

Finland

| | | | | | | | |
| --- | --- | --- | --- | --- | --- | --- | --- |
| Helsinki | | | | | | | |

France

| | | | | | | | |
| --- | --- | --- | --- | --- | --- | --- | --- |
| Gravelines | | | | | | | |
| Paris | | | | | | | |

Germany

| | | | | | | | |
| --- | --- | --- | --- | --- | --- | --- | --- |
| Frankfurt | | | | | | | |
| Nuremberg | | | | | | | |

Greece

Hungary

Iceland

Ireland

| | | | | | | | |
| --- | --- | --- | --- | --- | --- | --- | --- |
| Dublin | | | | | | | |

Italy

| | | | | | | | |
| --- | --- | --- | --- | --- | --- | --- | --- |
| Milan | | | | | | | |

Latvia

Lithuania

Luxembourg

Moldova

Netherlands

| | | | | | | | |
| --- | --- | --- | --- | --- | --- | --- | --- |
| Amsterdam | | | | | | | |

Norway

Poland

| | | | | | | | |
| --- | --- | --- | --- | --- | --- | --- | --- |
| Warsaw | | | | | | | |

Portugal

Romania

| | | | | | | | |
| --- | --- | --- | --- | --- | --- | --- | --- |
| Bucharest | | | | | | | |

Russia

| | | | | | | | |
| --- | --- | --- | --- | --- | --- | --- | --- |
| Russia-61 | | | | | | | |
| Russia-67 | | | | | | | |

Serbia

| | | | | | | | |
| --- | --- | --- | --- | --- | --- | --- | --- |
| Belgrade | | | | | | | |

Slovakia

| | | | | | | | |
| --- | --- | --- | --- | --- | --- | --- | --- |
| Bratislava | | | | | | | |

Spain

| | | | | | | | |
| --- | --- | --- | --- | --- | --- | --- | --- |
| Madrid | | | | | | | |

Sweden

| | | | | | | | |
| --- | --- | --- | --- | --- | --- | --- | --- |
| Stockholm | | | | | | | |

Switzerland

| | | | | | | | |
| --- | --- | --- | --- | --- | --- | --- | --- |
| Zurich | | | | | | | |

Ukraine

United Kingdom

| | | | | | | | |
| --- | --- | --- | --- | --- | --- | --- | --- |
| London | | | | | | | |
| Manchester | | | | | | | |
Middle East and Africa
Regions
UDP
TCP
TLS
HTTP
FTP
SMTP
Other

Armenia

Azerbaijan

Bahrain

Cyprus

| | | | | | | | |
| --- | --- | --- | --- | --- | --- | --- | --- |
| Cyprus-48 | | | | | | | |
| Cyprus-64 | | | | | | | |

Egypt

Israel

Qatar

Saudi Arabia

| | | | | | | | |
| --- | --- | --- | --- | --- | --- | --- | --- |
| Jeddah | | | | | | | |

South Africa

| | | | | | | | |
| --- | --- | --- | --- | --- | --- | --- | --- |
| Johannesburg | | | | | | | |

Turkey

| | | | | | | | |
| --- | --- | --- | --- | --- | --- | --- | --- |
| Turkey-24 | | | | | | | |
| Turkey-66 | | | | | | | |

UAE

| | | | | | | | |
| --- | --- | --- | --- | --- | --- | --- | --- |
| Dubai | | | | | | | |
Others
Regions
UDP
TCP
TLS
HTTP
K-Everest
M-Everest
Other

Free Servers

CF Line

| | | | | | | | |
| --- | --- | --- | --- | --- | --- | --- | --- |
| CF-Germany | | | | | | | |
| CF-India | | | | | | | |
| CF-Singapore | | | | | | | |
| CF-United States | | | | | | | |

Ultimate Line

| | | | | | | | |
| --- | --- | --- | --- | --- | --- | --- | --- |
| UL-Germany | | | | | | | |
| UL-India | | | | | | | |
| UL-Singapore | | | | | | | |
| UL-United States | | | | | | | |
Americas
Regions

Argentina

| | | |
| --- | --- | --- |
| UDP | | |
| TCP | | |
| TLS | | |
| HTTP | | |
| FTP | | |
| SMTP | | |
| Other | | |

Brazil

Sao Paulo

| | | |
| --- | --- | --- |
| UDP | | |
| TCP | | |
| TLS | | |
| HTTP | | |
| FTP | | |
| SMTP | | |
| Other | | |

Canada

Montreal

| | | |
| --- | --- | --- |
| UDP | | |
| TCP | | |
| TLS | | |
| HTTP | | |
| FTP | | |
| SMTP | | |
| Other | | |

Quebec

| | | |
| --- | --- | --- |
| UDP | | |
| TCP | | |
| TLS | | |
| HTTP | | |
| FTP | | |
| SMTP | | |
| Other | | |

Toronto

| | | |
| --- | --- | --- |
| UDP | | |
| TCP | | |
| TLS | | |
| HTTP | | |
| FTP | | |
| SMTP | | |
| Other | | |

Colombia

| | | |
| --- | --- | --- |
| UDP | | |
| TCP | | |
| TLS | | |
| HTTP | | |
| FTP | | |
| SMTP | | |
| Other | | |

Mexico

Mexico-45

| | | |
| --- | --- | --- |
| UDP | | |
| TCP | | |
| TLS | | |
| HTTP | | |
| FTP | | |
| SMTP | | |
| Other | | |

Mexico-64

| | | |
| --- | --- | --- |
| UDP | | |
| TCP | | |
| TLS | | |
| HTTP | | |
| FTP | | |
| SMTP | | |
| Other | | |

Peru

| | | |
| --- | --- | --- |
| UDP | | |
| TCP | | |
| TLS | | |
| HTTP | | |
| FTP | | |
| SMTP | | |
| Other | | |

United States

Arizona

| | | |
| --- | --- | --- |
| UDP | | |
| TCP | | |
| TLS | | |
| HTTP | | |
| FTP | | |
| SMTP | | |
| Other | | |

California

| | | |
| --- | --- | --- |
| UDP | | |
| TCP | | |
| TLS | | |
| HTTP | | |
| FTP | | |
| SMTP | | |
| Other | | |

Colorado

| | | |
| --- | --- | --- |
| UDP | | |
| TCP | | |
| TLS | | |
| HTTP | | |
| FTP | | |
| SMTP | | |
| Other | | |

Florida

| | | |
| --- | --- | --- |
| UDP | | |
| TCP | | |
| TLS | | |
| HTTP | | |
| FTP | | |
| SMTP | | |
| Other | | |

Georgia

| | | |
| --- | --- | --- |
| UDP | | |
| TCP | | |
| TLS | | |
| HTTP | | |
| FTP | | |
| SMTP | | |
| Other | | |

Hawaii

| | | |
| --- | --- | --- |
| UDP | | |
| TCP | | |
| TLS | | |
| HTTP | | |
| FTP | | |
| SMTP | | |
| Other | | |

Illinois

| | | |
| --- | --- | --- |
| UDP | | |
| TCP | | |
| TLS | | |
| HTTP | | |
| FTP | | |
| SMTP | | |
| Other | | |

Nevada

| | | |
| --- | --- | --- |
| UDP | | |
| TCP | | |
| TLS | | |
| HTTP | | |
| FTP | | |
| SMTP | | |
| Other | | |

New Jersey

| | | |
| --- | --- | --- |
| UDP | | |
| TCP | | |
| TLS | | |
| HTTP | | |
| FTP | | |
| SMTP | | |
| Other | | |

New York

| | | |
| --- | --- | --- |
| UDP | | |
| TCP | | |
| TLS | | |
| HTTP | | |
| FTP | | |
| SMTP | | |
| Other | | |

Ohio

| | | |
| --- | --- | --- |
| UDP | | |
| TCP | | |
| TLS | | |
| HTTP | | |
| FTP | | |
| SMTP | | |
| Other | | |

Oregon

| | | |
| --- | --- | --- |
| UDP | | |
| TCP | | |
| TLS | | |
| HTTP | | |
| FTP | | |
| SMTP | | |
| Other | | |

Texas

| | | |
| --- | --- | --- |
| UDP | | |
| TCP | | |
| TLS | | |
| HTTP | | |
| FTP | | |
| SMTP | | |
| Other | | |

Utah

| | | |
| --- | --- | --- |
| UDP | | |
| TCP | | |
| TLS | | |
| HTTP | | |
| FTP | | |
| SMTP | | |
| Other | | |

Virginia

| | | |
| --- | --- | --- |
| UDP | | |
| TCP | | |
| TLS | | |
| HTTP | | |
| FTP | | |
| SMTP | | |
| Other | | |

Washington

| | | |
| --- | --- | --- |
| UDP | | |
| TCP | | |
| TLS | | |
| HTTP | | |
| FTP | | |
| SMTP | | |
| Other | | |

Washington D.C.

| | | |
| --- | --- | --- |
| UDP | | |
| TCP | | |
| TLS | | |
| HTTP | | |
| FTP | | |
| SMTP | | |
| Other | | |
Asia Pacific
Regions

Australia

Melbourne

| | | |
| --- | --- | --- |
| UDP | | |
| TCP | | |
| TLS | | |
| HTTP | | |
| FTP | | |
| SMTP | | |
| Other | | |

Sydney

| | | |
| --- | --- | --- |
| UDP | | |
| TCP | | |
| TLS | | |
| HTTP | | |
| FTP | | |
| SMTP | | |
| Other | | |

Bangladesh

Bangladesh-50

| | | |
| --- | --- | --- |
| UDP | | |
| TCP | | |
| TLS | | |
| HTTP | | |
| FTP | | |
| SMTP | | |
| Other | | |

Bangladesh-63

| | | |
| --- | --- | --- |
| UDP | | |
| TCP | | |
| TLS | | |
| HTTP | | |
| FTP | | |
| SMTP | | |
| Other | | |

Hong Kong

| | | |
| --- | --- | --- |
| UDP | | |
| TCP | | |
| TLS | | |
| HTTP | | |
| FTP | | |
| SMTP | | |
| Other | | |

India

Bangalore

| | | |
| --- | --- | --- |
| UDP | | |
| TCP | | |
| TLS | | |
| HTTP | | |
| FTP | | |
| SMTP | | |
| Other | | |

Mumbai

| | | |
| --- | --- | --- |
| UDP | | |
| TCP | | |
| TLS | | |
| HTTP | | |
| FTP | | |
| SMTP | | |
| Other | | |

Indonesia

Jakarta

| | | |
| --- | --- | --- |
| UDP | | |
| TCP | | |
| TLS | | |
| HTTP | | |
| FTP | | |
| SMTP | | |
| Other | | |

Japan

Tokyo

| | | |
| --- | --- | --- |
| UDP | | |
| TCP | | |
| TLS | | |
| HTTP | | |
| FTP | | |
| SMTP | | |
| Other | | |

Kazakhstan

Almaty

| | | |
| --- | --- | --- |
| UDP | | |
| TCP | | |
| TLS | | |
| HTTP | | |
| FTP | | |
| SMTP | | |
| Other | | |

Malaysia

| | | |
| --- | --- | --- |
| UDP | | |
| TCP | | |
| TLS | | |
| HTTP | | |
| FTP | | |
| SMTP | | |
| Other | | |

New Zealand

| | | |
| --- | --- | --- |
| UDP | | |
| TCP | | |
| TLS | | |
| HTTP | | |
| FTP | | |
| SMTP | | |
| Other | | |

Pakistan

| | | |
| --- | --- | --- |
| UDP | | |
| TCP | | |
| TLS | | |
| HTTP | | |
| FTP | | |
| SMTP | | |
| Other | | |

Philippines

Philippines-22

| | | |
| --- | --- | --- |
| UDP | | |
| TCP | | |
| TLS | | |
| HTTP | | |
| FTP | | |
| SMTP | | |
| Other | | |

Philippines-63

| | | |
| --- | --- | --- |
| UDP | | |
| TCP | | |
| TLS | | |
| HTTP | | |
| FTP | | |
| SMTP | | |
| Other | | |

Singapore

Singapore-20

| | | |
| --- | --- | --- |
| UDP | | |
| TCP | | |
| TLS | | |
| HTTP | | |
| FTP | | |
| SMTP | | |
| Other | | |

Singapore-21

| | | |
| --- | --- | --- |
| UDP | | |
| TCP | | |
| TLS | | |
| HTTP | | |
| FTP | | |
| SMTP | | |
| Other | | |

Singapore-37

| | | |
| --- | --- | --- |
| UDP | | |
| TCP | | |
| TLS | | |
| HTTP | | |
| FTP | | |
| SMTP | | |
| Other | | |

Singapore-5

| | | |
| --- | --- | --- |
| UDP | | |
| TCP | | |
| TLS | | |
| HTTP | | |
| FTP | | |
| SMTP | | |
| Other | | |

Singapore-59

| | | |
| --- | --- | --- |
| UDP | | |
| TCP | | |
| TLS | | |
| HTTP | | |
| FTP | | |
| SMTP | | |
| Other | | |

Singapore-66

| | | |
| --- | --- | --- |
| UDP | | |
| TCP | | |
| TLS | | |
| HTTP | | |
| FTP | | |
| SMTP | | |
| Other | | |

Singapore-70

| | | |
| --- | --- | --- |
| UDP | | |
| TCP | | |
| TLS | | |
| HTTP | | |
| FTP | | |
| SMTP | | |
| Other | | |

South Korea

Seoul

| | | |
| --- | --- | --- |
| UDP | | |
| TCP | | |
| TLS | | |
| HTTP | | |
| FTP | | |
| SMTP | | |
| Other | | |

Taiwan

Taiwan-6

| | | |
| --- | --- | --- |
| UDP | | |
| TCP | | |
| TLS | | |
| HTTP | | |
| FTP | | |
| SMTP | | |
| Other | | |

Taiwan-63

| | | |
| --- | --- | --- |
| UDP | | |
| TCP | | |
| TLS | | |
| HTTP | | |
| FTP | | |
| SMTP | | |
| Other | | |

Thailand

Bangkok

| | | |
| --- | --- | --- |
| UDP | | |
| TCP | | |
| TLS | | |
| HTTP | | |
| FTP | | |
| SMTP | | |
| Other | | |

Vietnam

| | | |
| --- | --- | --- |
| UDP | | |
| TCP | | |
| TLS | | |
| HTTP | | |
| FTP | | |
| SMTP | | |
| Other | | |
Europe
Regions

Austria

Wien

| | | |
| --- | --- | --- |
| UDP | | |
| TCP | | |
| TLS | | |
| HTTP | | |
| FTP | | |
| SMTP | | |
| Other | | |

Belgium

Brussels

| | | |
| --- | --- | --- |
| UDP | | |
| TCP | | |
| TLS | | |
| HTTP | | |
| FTP | | |
| SMTP | | |
| Other | | |

Bulgaria

Sofia

| | | |
| --- | --- | --- |
| UDP | | |
| TCP | | |
| TLS | | |
| HTTP | | |
| FTP | | |
| SMTP | | |
| Other | | |

Czech Republic

Prague

| | | |
| --- | --- | --- |
| UDP | | |
| TCP | | |
| TLS | | |
| HTTP | | |
| FTP | | |
| SMTP | | |
| Other | | |

Denmark

Copenhagen

| | | |
| --- | --- | --- |
| UDP | | |
| TCP | | |
| TLS | | |
| HTTP | | |
| FTP | | |
| SMTP | | |
| Other | | |

Estonia

| | | |
| --- | --- | --- |
| UDP | | |
| TCP | | |
| TLS | | |
| HTTP | | |
| FTP | | |
| SMTP | | |
| Other | | |

Finland

Helsinki

| | | |
| --- | --- | --- |
| UDP | | |
| TCP | | |
| TLS | | |
| HTTP | | |
| FTP | | |
| SMTP | | |
| Other | | |

France

Gravelines

| | | |
| --- | --- | --- |
| UDP | | |
| TCP | | |
| TLS | | |
| HTTP | | |
| FTP | | |
| SMTP | | |
| Other | | |

Paris

| | | |
| --- | --- | --- |
| UDP | | |
| TCP | | |
| TLS | | |
| HTTP | | |
| FTP | | |
| SMTP | | |
| Other | | |

Germany

Frankfurt

| | | |
| --- | --- | --- |
| UDP | | |
| TCP | | |
| TLS | | |
| HTTP | | |
| FTP | | |
| SMTP | | |
| Other | | |

Nuremberg

| | | |
| --- | --- | --- |
| UDP | | |
| TCP | | |
| TLS | | |
| HTTP | | |
| FTP | | |
| SMTP | | |
| Other | | |

Greece

| | | |
| --- | --- | --- |
| UDP | | |
| TCP | | |
| TLS | | |
| HTTP | | |
| FTP | | |
| SMTP | | |
| Other | | |

Hungary

| | | |
| --- | --- | --- |
| UDP | | |
| TCP | | |
| TLS | | |
| HTTP | | |
| FTP | | |
| SMTP | | |
| Other | | |

Iceland

| | | |
| --- | --- | --- |
| UDP | | |
| TCP | | |
| TLS | | |
| HTTP | | |
| FTP | | |
| SMTP | | |
| Other | | |

Ireland

Dublin

| | | |
| --- | --- | --- |
| UDP | | |
| TCP | | |
| TLS | | |
| HTTP | | |
| FTP | | |
| SMTP | | |
| Other | | |

Italy

Milan

| | | |
| --- | --- | --- |
| UDP | | |
| TCP | | |
| TLS | | |
| HTTP | | |
| FTP | | |
| SMTP | | |
| Other | | |

Latvia

| | | |
| --- | --- | --- |
| UDP | | |
| TCP | | |
| TLS | | |
| HTTP | | |
| FTP | | |
| SMTP | | |
| Other | | |

Lithuania

| | | |
| --- | --- | --- |
| UDP | | |
| TCP | | |
| TLS | | |
| HTTP | | |
| FTP | | |
| SMTP | | |
| Other | | |

Luxembourg

| | | |
| --- | --- | --- |
| UDP | | |
| TCP | | |
| TLS | | |
| HTTP | | |
| FTP | | |
| SMTP | | |
| Other | | |

Moldova

| | | |
| --- | --- | --- |
| UDP | | |
| TCP | | |
| TLS | | |
| HTTP | | |
| FTP | | |
| SMTP | | |
| Other | | |

Netherlands

Amsterdam

| | | |
| --- | --- | --- |
| UDP | | |
| TCP | | |
| TLS | | |
| HTTP | | |
| FTP | | |
| SMTP | | |
| Other | | |

Norway

| | | |
| --- | --- | --- |
| UDP | | |
| TCP | | |
| TLS | | |
| HTTP | | |
| FTP | | |
| SMTP | | |
| Other | | |

Poland

Warsaw

| | | |
| --- | --- | --- |
| UDP | | |
| TCP | | |
| TLS | | |
| HTTP | | |
| FTP | | |
| SMTP | | |
| Other | | |

Portugal

| | | |
| --- | --- | --- |
| UDP | | |
| TCP | | |
| TLS | | |
| HTTP | | |
| FTP | | |
| SMTP | | |
| Other | | |

Romania

Bucharest

| | | |
| --- | --- | --- |
| UDP | | |
| TCP | | |
| TLS | | |
| HTTP | | |
| FTP | | |
| SMTP | | |
| Other | | |

Russia

Russia-61

| | | |
| --- | --- | --- |
| UDP | | |
| TCP | | |
| TLS | | |
| HTTP | | |
| FTP | | |
| SMTP | | |
| Other | | |

Russia-67

| | | |
| --- | --- | --- |
| UDP | | |
| TCP | | |
| TLS | | |
| HTTP | | |
| FTP | | |
| SMTP | | |
| Other | | |

Serbia

Belgrade

| | | |
| --- | --- | --- |
| UDP | | |
| TCP | | |
| TLS | | |
| HTTP | | |
| FTP | | |
| SMTP | | |
| Other | | |

Slovakia

Bratislava

| | | |
| --- | --- | --- |
| UDP | | |
| TCP | | |
| TLS | | |
| HTTP | | |
| FTP | | |
| SMTP | | |
| Other | | |

Spain

Madrid

| | | |
| --- | --- | --- |
| UDP | | |
| TCP | | |
| TLS | | |
| HTTP | | |
| FTP | | |
| SMTP | | |
| Other | | |

Sweden

Stockholm

| | | |
| --- | --- | --- |
| UDP | | |
| TCP | | |
| TLS | | |
| HTTP | | |
| FTP | | |
| SMTP | | |
| Other | | |

Switzerland

Zurich

| | | |
| --- | --- | --- |
| UDP | | |
| TCP | | |
| TLS | | |
| HTTP | | |
| FTP | | |
| SMTP | | |
| Other | | |

Ukraine

| | | |
| --- | --- | --- |
| UDP | | |
| TCP | | |
| TLS | | |
| HTTP | | |
| FTP | | |
| SMTP | | |
| Other | | |

United Kingdom

London

| | | |
| --- | --- | --- |
| UDP | | |
| TCP | | |
| TLS | | |
| HTTP | | |
| FTP | | |
| SMTP | | |
| Other | | |

Manchester

| | | |
| --- | --- | --- |
| UDP | | |
| TCP | | |
| TLS | | |
| HTTP | | |
| FTP | | |
| SMTP | | |
| Other | | |
Middle East and Africa
Regions

Armenia

| | | |
| --- | --- | --- |
| UDP | | |
| TCP | | |
| TLS | | |
| HTTP | | |
| FTP | | |
| SMTP | | |
| Other | | |

Azerbaijan

| | | |
| --- | --- | --- |
| UDP | | |
| TCP | | |
| TLS | | |
| HTTP | | |
| FTP | | |
| SMTP | | |
| Other | | |

Bahrain

| | | |
| --- | --- | --- |
| UDP | | |
| TCP | | |
| TLS | | |
| HTTP | | |
| FTP | | |
| SMTP | | |
| Other | | |

Cyprus

Cyprus-48

| | | |
| --- | --- | --- |
| UDP | | |
| TCP | | |
| TLS | | |
| HTTP | | |
| FTP | | |
| SMTP | | |
| Other | | |

Cyprus-64

| | | |
| --- | --- | --- |
| UDP | | |
| TCP | | |
| TLS | | |
| HTTP | | |
| FTP | | |
| SMTP | | |
| Other | | |

Egypt

| | | |
| --- | --- | --- |
| UDP | | |
| TCP | | |
| TLS | | |
| HTTP | | |
| FTP | | |
| SMTP | | |
| Other | | |

Israel

| | | |
| --- | --- | --- |
| UDP | | |
| TCP | | |
| TLS | | |
| HTTP | | |
| FTP | | |
| SMTP | | |
| Other | | |

Qatar

| | | |
| --- | --- | --- |
| UDP | | |
| TCP | | |
| TLS | | |
| HTTP | | |
| FTP | | |
| SMTP | | |
| Other | | |

Saudi Arabia

Jeddah

| | | |
| --- | --- | --- |
| UDP | | |
| TCP | | |
| TLS | | |
| HTTP | | |
| FTP | | |
| SMTP | | |
| Other | | |

South Africa

Johannesburg

| | | |
| --- | --- | --- |
| UDP | | |
| TCP | | |
| TLS | | |
| HTTP | | |
| FTP | | |
| SMTP | | |
| Other | | |

Turkey

Turkey-24

| | | |
| --- | --- | --- |
| UDP | | |
| TCP | | |
| TLS | | |
| HTTP | | |
| FTP | | |
| SMTP | | |
| Other | | |

Turkey-66

| | | |
| --- | --- | --- |
| UDP | | |
| TCP | | |
| TLS | | |
| HTTP | | |
| FTP | | |
| SMTP | | |
| Other | | |

UAE

Dubai

| | | |
| --- | --- | --- |
| UDP | | |
| TCP | | |
| TLS | | |
| HTTP | | |
| FTP | | |
| SMTP | | |
| Other | | |
Others
Regions

Free Servers

| | | |
| --- | --- | --- |
| UDP | | |
| TCP | | |
| TLS | | |
| HTTP | | |
| K-Everest | | |
| M-Everest | | |
| Other | | |

CF Line

CF-Germany

| | | |
| --- | --- | --- |
| UDP | | |
| TCP | | |
| TLS | | |
| HTTP | | |
| K-Everest | | |
| M-Everest | | |
| Other | | |

CF-India

| | | |
| --- | --- | --- |
| UDP | | |
| TCP | | |
| TLS | | |
| HTTP | | |
| K-Everest | | |
| M-Everest | | |
| Other | | |

CF-Singapore

| | | |
| --- | --- | --- |
| UDP | | |
| TCP | | |
| TLS | | |
| HTTP | | |
| K-Everest | | |
| M-Everest | | |
| Other | | |

CF-United States

| | | |
| --- | --- | --- |
| UDP | | |
| TCP | | |
| TLS | | |
| HTTP | | |
| K-Everest | | |
| M-Everest | | |
| Other | | |

Ultimate Line

UL-Germany

| | | |
| --- | --- | --- |
| UDP | | |
| TCP | | |
| TLS | | |
| HTTP | | |
| K-Everest | | |
| M-Everest | | |
| Other | | |

UL-India

| | | |
| --- | --- | --- |
| UDP | | |
| TCP | | |
| TLS | | |
| HTTP | | |
| K-Everest | | |
| M-Everest | | |
| Other | | |

UL-Singapore

| | | |
| --- | --- | --- |
| UDP | | |
| TCP | | |
| TLS | | |
| HTTP | | |
| K-Everest | | |
| M-Everest | | |
| Other | | |

UL-United States

| | | |
| --- | --- | --- |
| UDP | | |
| TCP | | |
| TLS | | |
| HTTP | | |
| K-Everest | | |
| M-Everest | | |
| Other | | |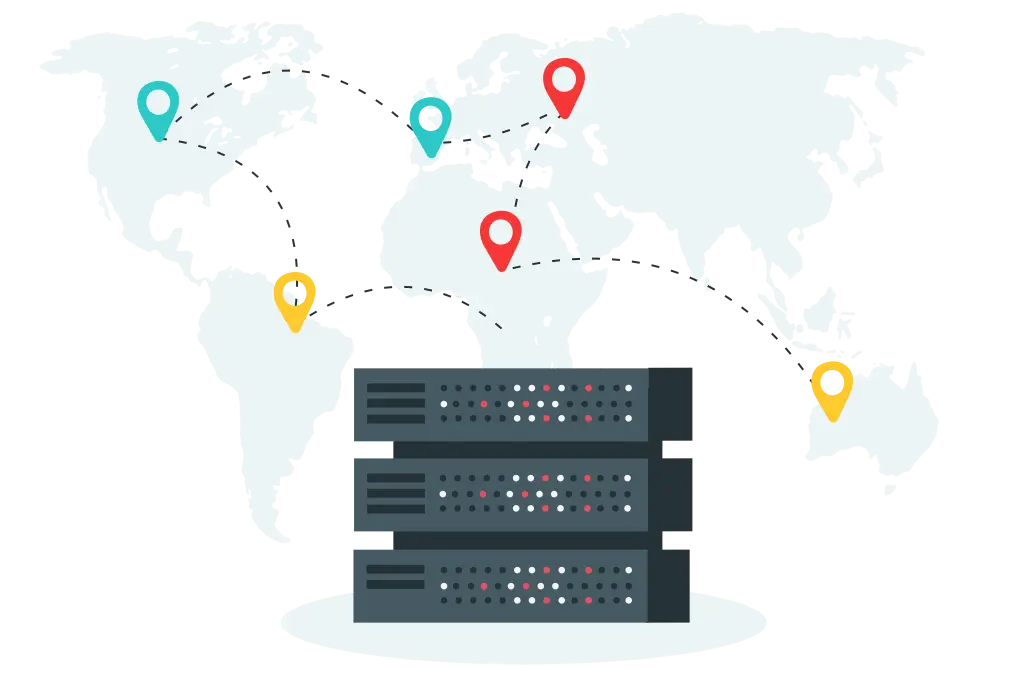 Free Servers
Free servers are available on Mobile and PC. There are thousands of global servers in location Free Servers but you can't choose specific locations and the speed is limited, the good thing is that it is free with no payment.
Get X-VPN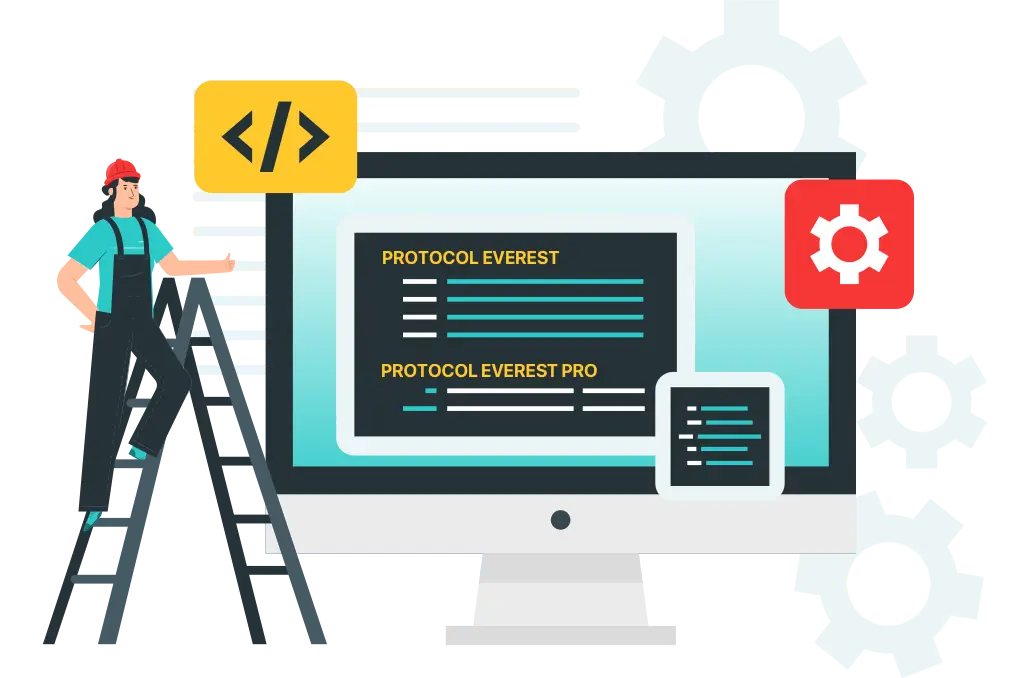 Ultimate Line & CF Lines
Ultimate Line & CF Lines Servers use our self-developed acceleration technology, they are more stable and work better in severe internet filtering environments. Only support protocol Everest and protocol Everest Pro.
Get X-VPN Server Automatic Scaling System THA
The THA system, in tandem with load balancing and periodic adjustments, effectively enables unattended and fully automated operation and maintenance of a vast network of approximately 10,000 servers across various operators and regions during peak times.
The automatic scaling method expands capacity as traffic increases and consistently analyzes data such as user activity, traffic, and load. Furthermore, it automatically optimizes costs for each line, eliminating the need for manual intervention.
VPN Server Tools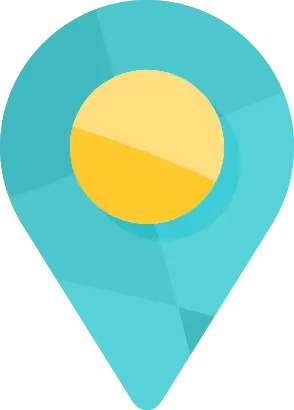 IP Address
A VPN server always has an IP address representing the online location. By connecting to VPN you can change your online location to access streaming or games which are limited by region or just to protect privacy by hiding your real personal IP address.
Check My IP Address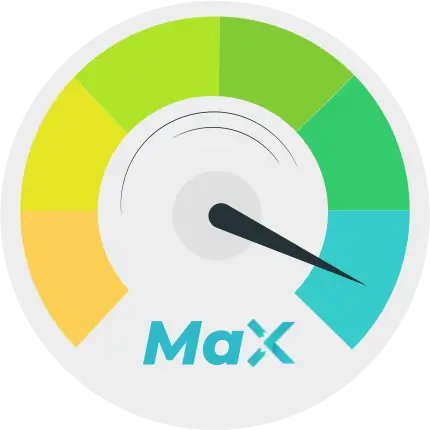 Speed Test
The VPN server would send a considerable amount of internet data to your device. The latency and package loss of VPN servers can help you to choose the most stable and fastest server. And Speed Test is available on X-VPN Mobile and PC apps
Get X-VPN App Major Server Provider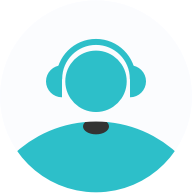 Support
Timely support from real people.
24-hour live chat support or you can email us at support@xvpn.io anytime.
30-day Money-Back Guarantee
We believe X-VPN provides you with the best VPN service. Anyway, get a refund if you are not satisfied, no risk.
Try X-VPN Risk-Free