How to access watchaplay from all countries
WATCHAPLAY can only be streamed on devices with a South Korea IP address. If you trying to access Watchaplay outside South Korea, this error page will shows up:
"에러가 발생했어요
접속할 수 없는 국가입니다."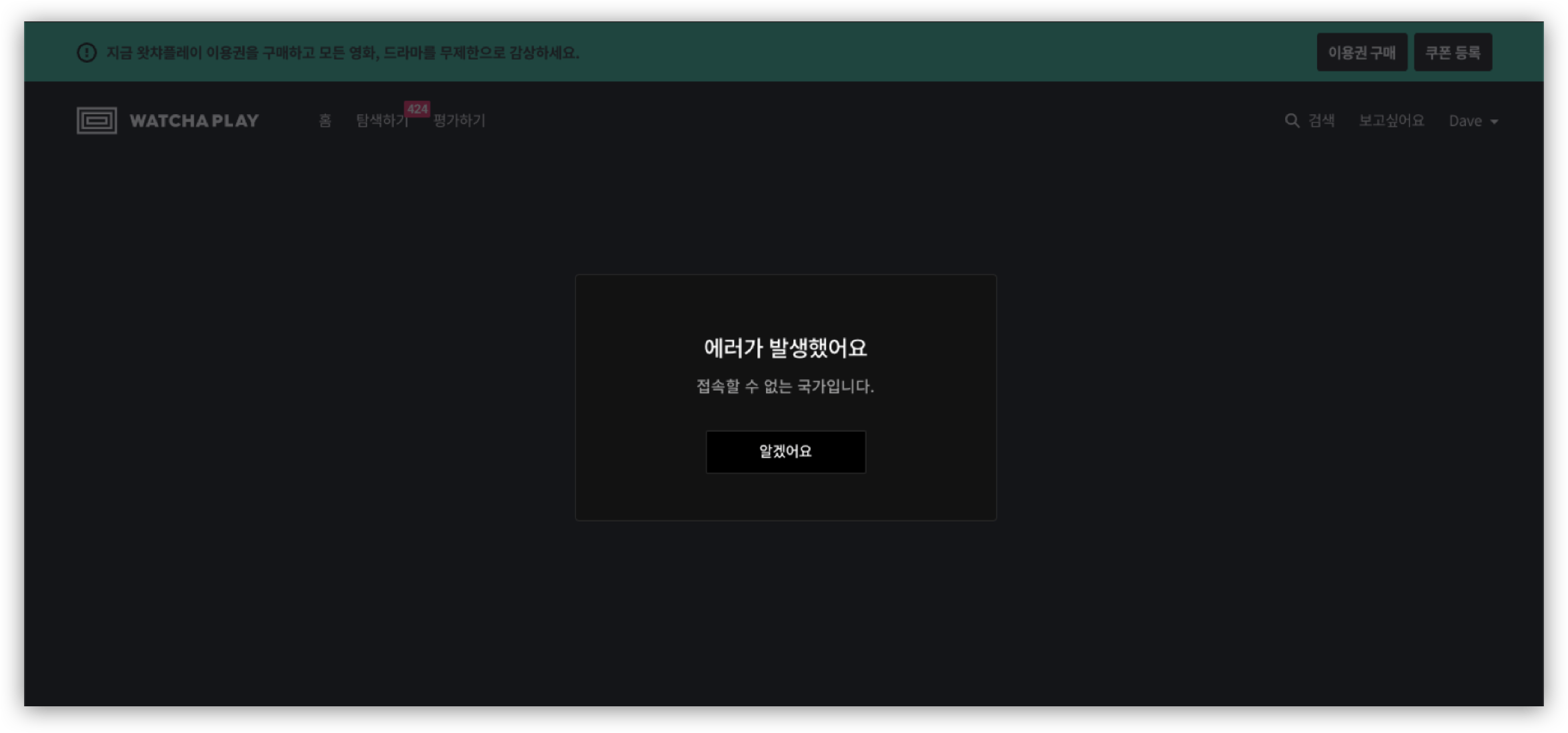 Here is the instruction about how to access full comtents of WatchaPlay outside Korea:
1. Download X-VPN from here and open it then login with your premium account.
2. Click on "Select Location" in X-VPN home page.
3. Enter the "All" tab then find "Asia Pacific" option and select "South Korea" server.
4. If the content is still banned or connection not stable, please choose different locations of "South Korea" to retry.
Still experiencing any issue?
You can send email to support@xvpn.io or try
Live Chat
X-VPN Support Team