Which VPN protocol is best for me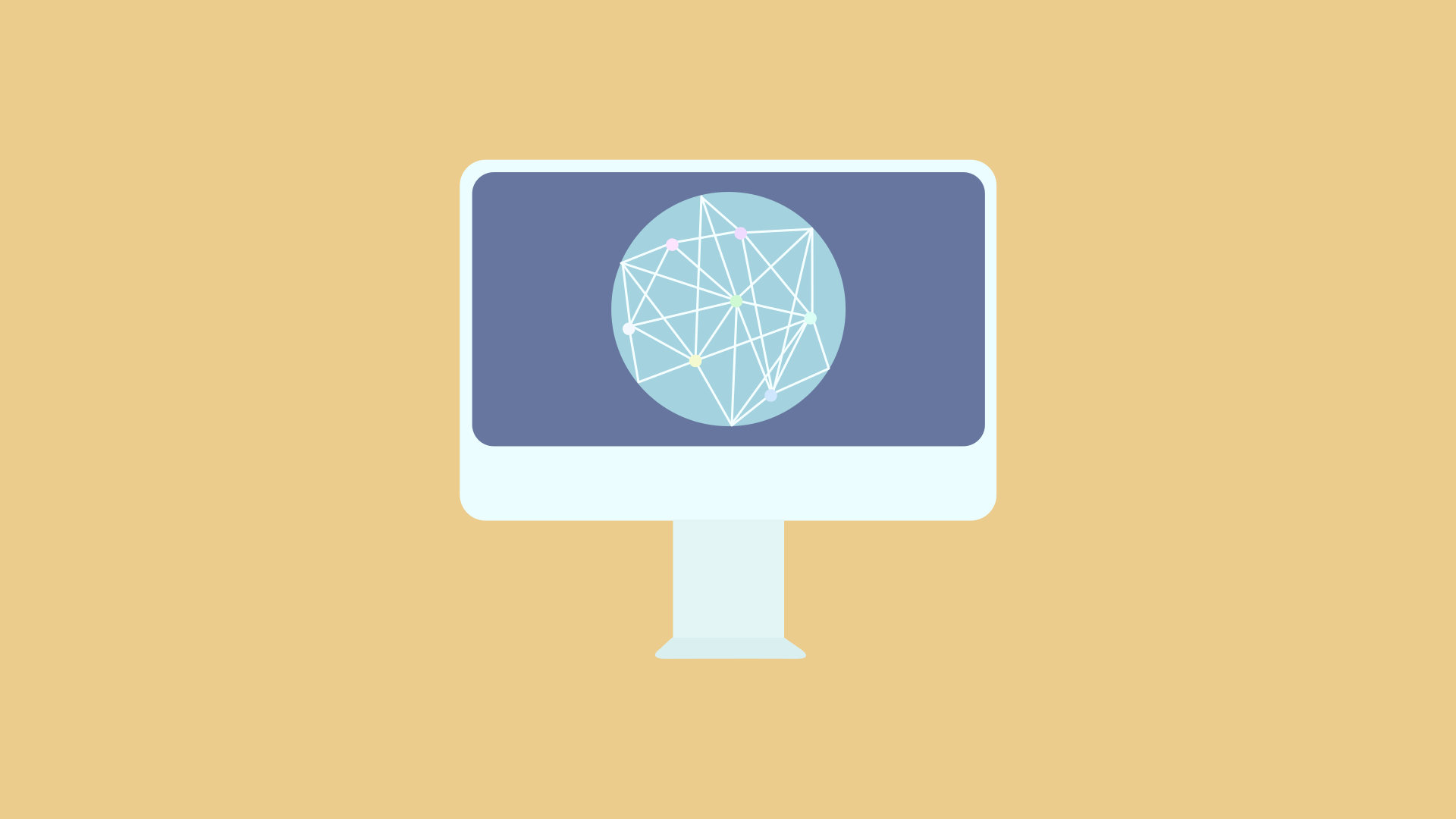 What is the VPN protocol?
A VPN can extend a virtual network to the entire network without a dedicated physical connection, so all devices connected to the VPN can send and receive data as if they were physically attached to the same private network. A VPN protocol is the set of rules that decide precisely how your device and the VPN server should make a connection.
There are many different types of VPN protocols. Furthermore, various protocols have their advantages and disadvantages. For example, some protocols can provide higher security protection, and some protocols can provide smoother speed. Therefore, according to different needs, you can choose different configured protocols.
The typical protocol types are
PPTP (Point-to-Point Tunneling Protocol): The End-to-End Tunneling Protocol was the first VPN protocol, and it is over 20 years old. Because of the simple setup, most devices support PPTP. The most significant disadvantage is that the connection speed increases at the expense of encryption. Among all protocols, PPTP has the lowest encryption level.
L2TP/IPsec (Layer 2 Tunneling Protocol): Tunneling protocol, often combined with IPSec, to optimize the security of VPN connections. The L2TP protocol itself does not provide encryption and reliability verification functions and can be used in conjunction with security protocols to realize encrypted data transmission. The encryption protocol often paired with the L2TP protocol is IPsec, which, when used together, provides a more secure and reliable tunneling protocol.
OpenVPN: The OpenVPN protocol was launched in 2001. This protocol is an open-source VPN that programmers can modify based on the original protocol. Because of better compatibility, it uses on almost all platforms, including Windows, Linux, iOS, Android, macOS, Blackberry, and routers.
SSTP: SSTP is very similar to OpenVPN, but the biggest problem is limited usage and doesn't perform as well on other systems as it does on Windows.
IKEv2: IKEv2 is a tunneling protocol that provides secure key exchange sessions. Like L2TP, it is often paired with IPsec to provide authentication and encryption. In addition, it's excellent at reconnecting during network swaps when switching from wifi to mobile data. But because it's proprietary software, it only supports Windows, iOS, and Blackberry.
How many protocols can you choose from X-VPN?
X-VPN provides 12 self-developed protocols; we name them with letters from A to K instead of the actual protocol name. All 12 protocols are fast and highly secure by encapsulating encryption and authentication algorithms in multiple network layers.
Especially this year, we have established deep cooperation with network service providers Cloudflare and Akamai to create Protocol K and Protocol M. We also support PPTP, L2TP, and OpenVPN for different device requirements.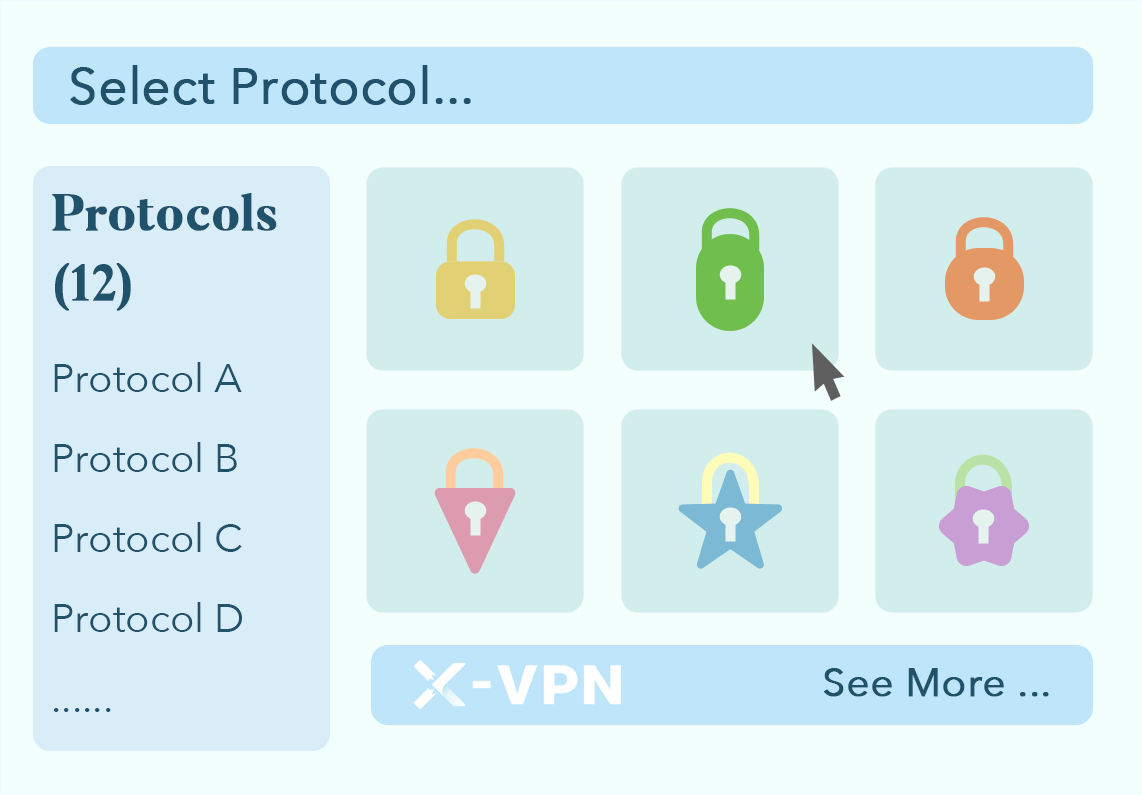 Our protocols can provide you with
1. It
is necessary to reduce the ping time and reduce the delay when playing games.
2. Due to geographical restrictions, watching streaming media such as Netflix, BBC iPlayer, HBO, or Amazon Prime has a more vital unblocking ability while still satisfying a smooth viewing experience.
3. It offers bank-grade encryption, bypasses most firewalls, and keeps your Internet connection stable for the best privacy protection all around.
4. On the go, we need to switch between different types of networks (public wifi or mobile data). It won't disconnect when switching from public networks to mobile data ensuring your privacy is optimally protected.
5. Switching between multiple devices using VPN may require configuring different VPN protocols to keep all devices secure. A more stable and secure protocol can ensure unimpeded switching back and forth between multiple devices. Alternatively, you can install X-VPN on your router (click here for the tutorials) to solve the multi-device connection problem at home.
6. When you don't know what to choose, it recommends that protocol A/B has the fastest connection speed, which will save you more time no matter what you need to do next.
Which protocol is the best?
Due to the complex network environment, there is no single protocol that can cover everyone in all situations. However, we can follow some basic rules to improve your connection experience. Relying on our analysis of the local network environment many times, combined with exclusive technology, we will automatically match the fastest connection for you the first time.
For the following regions, we recommend that you give priority to the protocol used:
The United States --> A/B/E
The United Kingdom --> A/B/H
Canada --> A/B/C
Australia --> A/G/H
Russia --> A/B/H
UAE --> J/D/E
India --> A/B/H
In addition, we support 5/24 online human customer service. If you encounter any problems, please do not hesitate to contact us. Our technical support team will try our best to solve your problems.
All
Security
Streaming
Privacy
Speed
VPN Tech
Subscribe
Subscribe to this blog and receive notifications of new posts.
Process failed, invaild email address.
Subscribe