Best VPN for Firestick
Jan 12, 2022

|

3 mins to read
X-VPN offers a dedicated Firestick app with easy setup, a one-click connection and a wide range of streaming servers.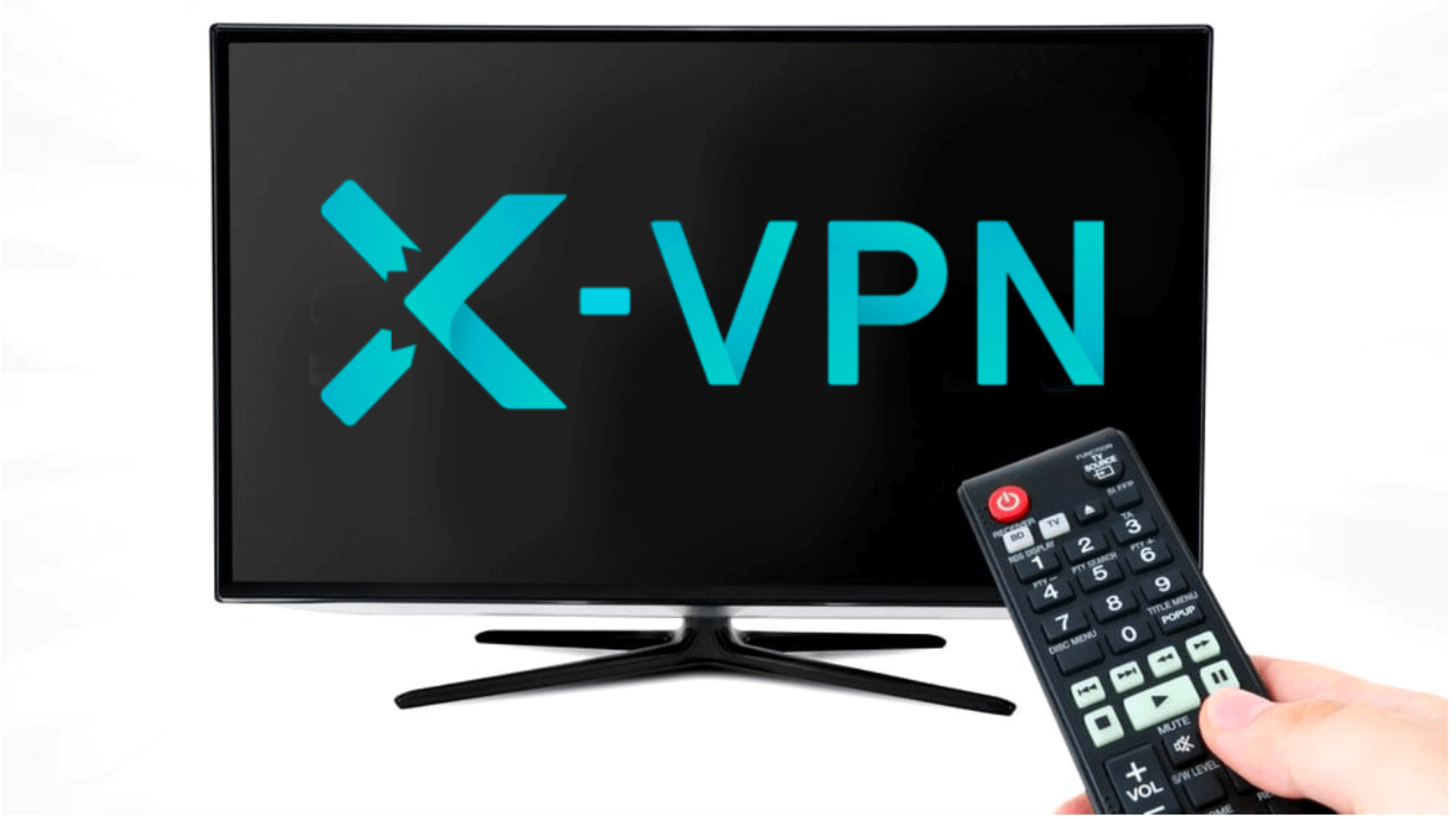 You may have learned how to reach all your favorite contents with X-VPN. However, are there times when you want to gain more entertainment, like… watch your favorite shows or sports streaming on big screen? Here are some ways for you to expand your happiness within one tap.
• Download X-VPN on Amazon Fire TV
X-VPN is available on Amazon Fire TV. Like installing Netflix and Disney+ on your Amazon Fire TV, you can also search and free download X-VPN at Amazon Appstore. Then you will have everything unblocked on just opening X-VPN and tapping the connect button.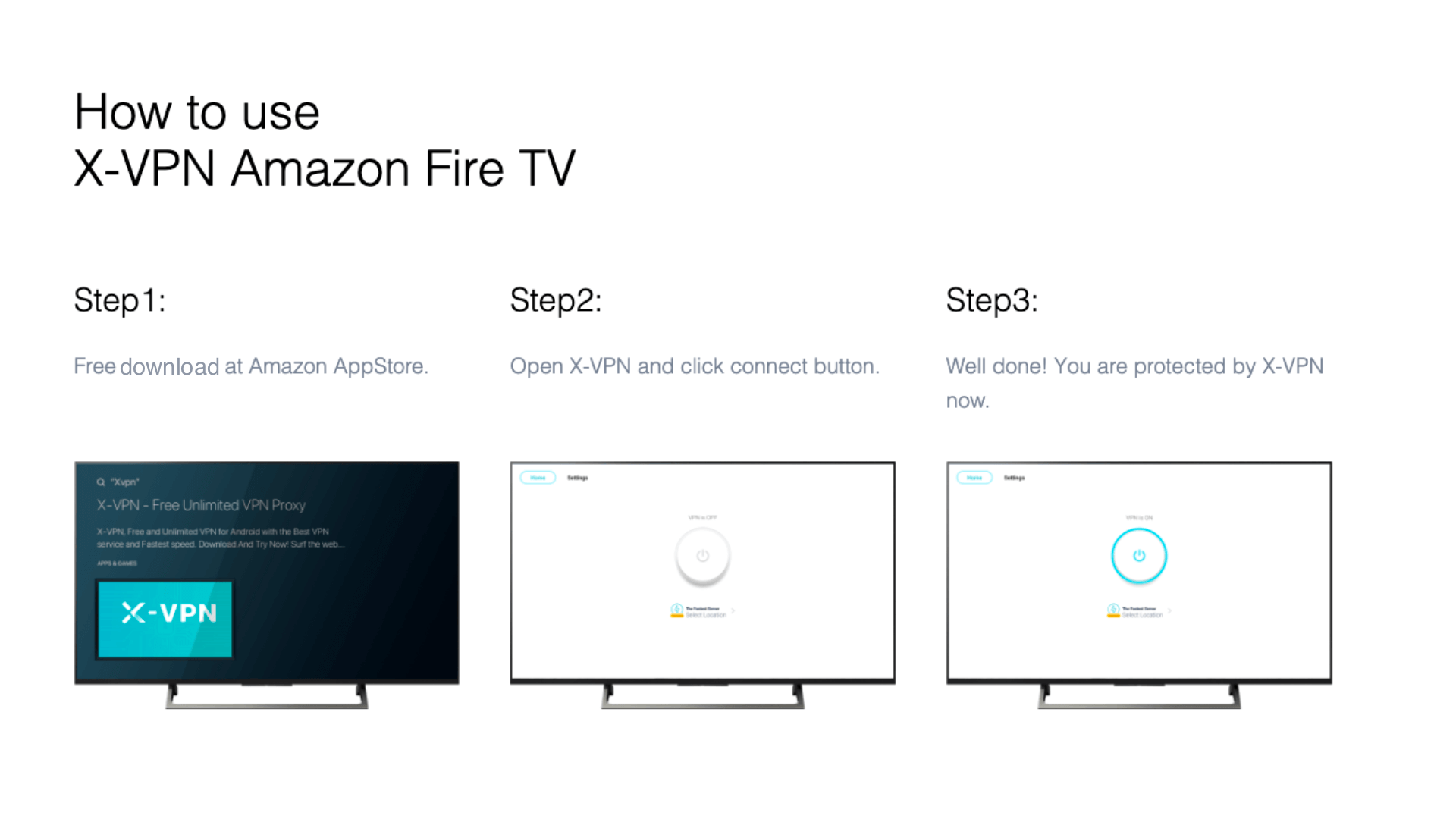 • Sideload X-VPN on Google TV
X-VPN doesn't have a TV version for Google devices(including the Chromecast with Google TV) in the Play Store. However, you can sideload it on your Google TV devices. Just follow the steps below:
1. Download X-VPN on your Android phone or pad.
2. Move the APK to Google TV. One of the easiest ways is to upload it to a cloud storage service and enable the service on Google TV.
3. Find and install the APK of X-VPN on your Google TV.
• Set up X-VPN on Router
Does your smart TV support X-VPN? Or do you feel cumbersome to install X-VPN on each service? A more convenient way for you is to install X-VPN on your router, so that all the devices at your home are using X-VPN, including your smart TV absolutely.
Check how to set up X-VPN on Router here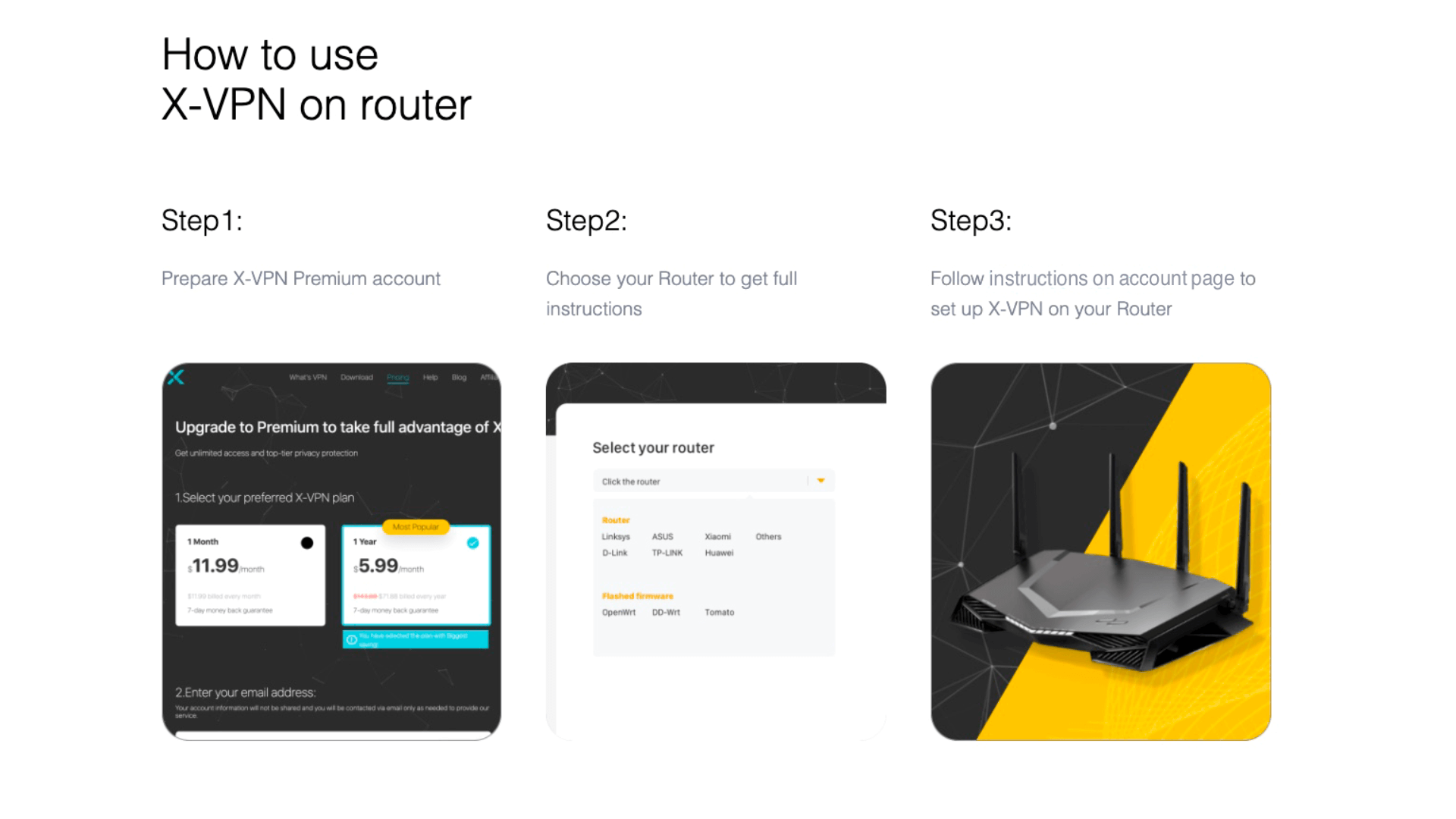 • Mirror to your TV when using X-VPN
Most smart TV devices support screen mirroring, and it is already convenient. No matter where you are, as long as you connect your mirror source device(such as your smart phone) to X-VPN, you can mirror all the contents to your smart TV. For example, you can connect to X-VPN on your iPhone and visit Hulu, then mirror the show to your TV, and you can watch it on the big screen.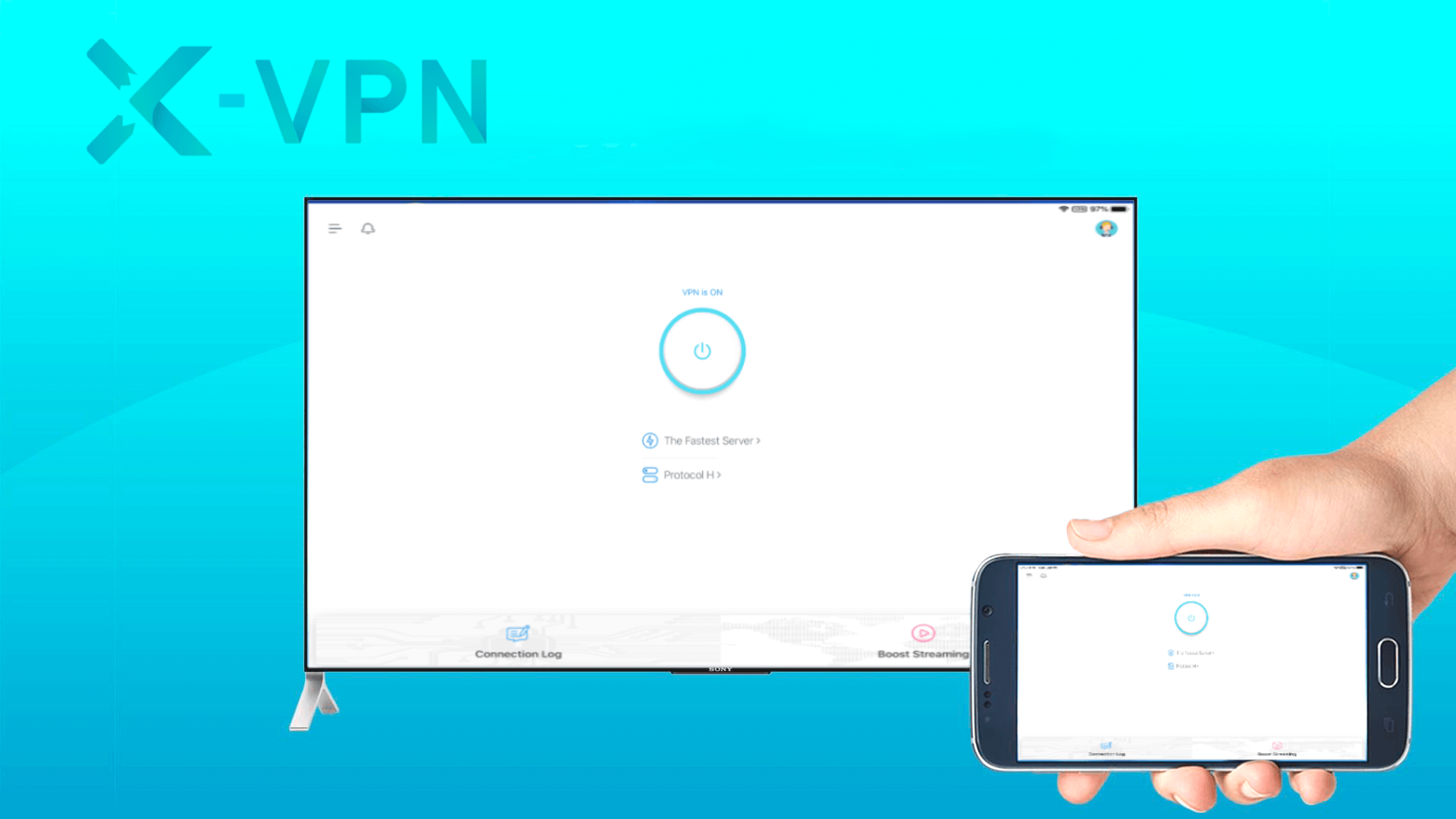 Watching your favorite contents on bigger screen will bring more fun, and it is also a good way for sharing! Simply connect your to X-VPN and enjoy.
Tips: Do not worry about repeated purchasing, because one premium account for X-VPN can support up to 5 different devices!
Download X-VPN:
Follow Us on Social Media
Access anything anywhere anonymously with X-VPN
24/7 one-one live chat support

Ultimate protection for 5 devices

Access to all worldwide contents

8000+ servers at 225 locations
Get X-VPN Now
30-DAY MONEY-BACK GUARANTEE