Best VPN for PUBG New State
Best VPN for PUBG: New State
Oct 27, 2021

|

2 mins to read
PUBG: New State will get a final technical test in limited locations. Try X-VPN to join.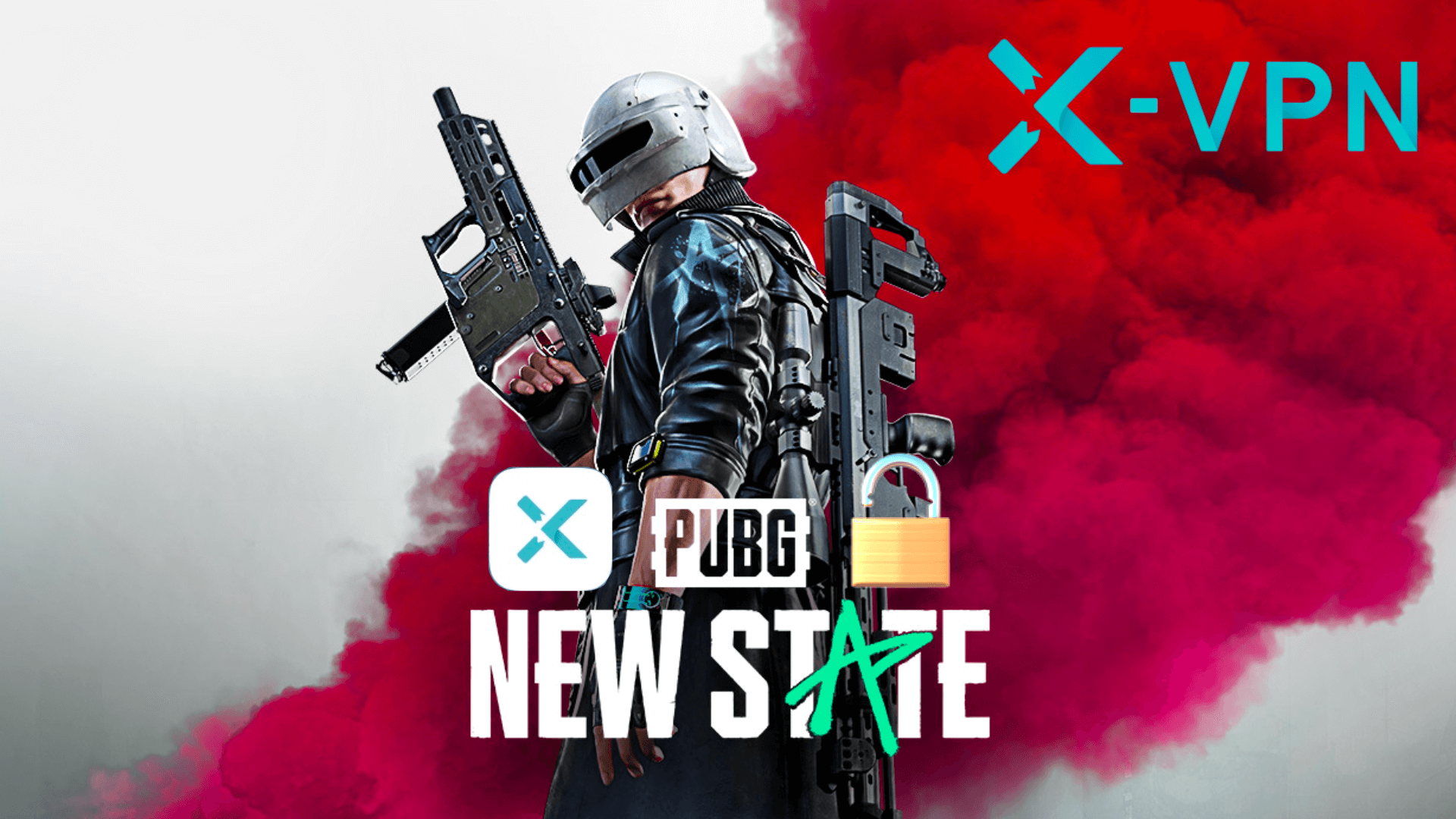 Which is one of the most popular battle royale game on mobile? You may usually think of PlayerUnknown's Battlegrounds(PUBG) , in which a maximum of one hundred players are parachuted in a remote island to fight each other and remain the last survivors. However, PUBG: New State, the sequel to PUBG, has just revealed the launch trailer and the release date has been confirmed.
As the second installment in the PUBG universe developed by PUBG Studios and published by Krafton, PUBG: New State is set in the year 2051 when a town called Troi has been fall in a state of perpetual anarchy. To seize the power, warring factions fight each other.
Learn More About PUBG Universe

The launch trailer of PUBG: New State offers a glimpse at what you can expect from the much-anticipated game. It opens by focusing different characters in the game's universe as well as the action-packed gunplay. Different from the original PUBG: Battlegrounds which is beat up jeeps and 20th century firearms, PUBG: New State has a futuristic environment with fantastic buildings, architectures and monuments.
PUBG: New State will get a final technical test from October 29th to October 30th in 28 countries in regions like Northeast Asia, Southeast Asia, Europe and the Middle East. For countries not included, such as India, Vietnam and Nepal, you can also use a VPN to change your location for the Technical Test. For example, if you are in Vietnam where you cannot pre-register, you can follow the steps below to block the restriction:
1. Download and open X-VPN.
2. Choose the special streaming(For example, you can access the game in UAE).
3. One tap to block the restriction.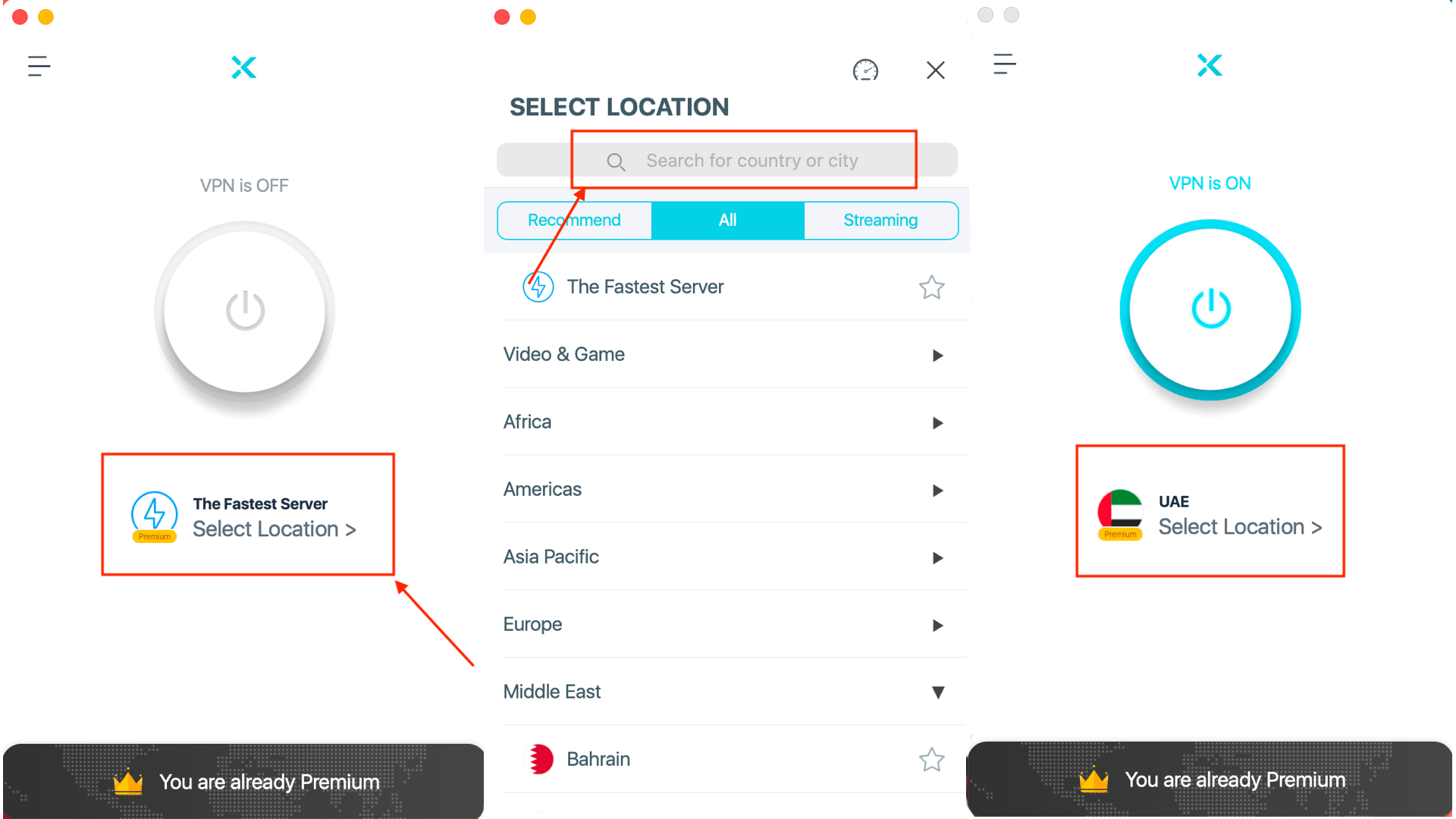 Before the game release on November 11th globally for iOS and Android, you can pre-register on its official website. X-VPN invites you to experience the higher speed and lower ping with our special streaming for PUBG. We will provide you with 5000+ high-quality servers in global locations to boost your gaming.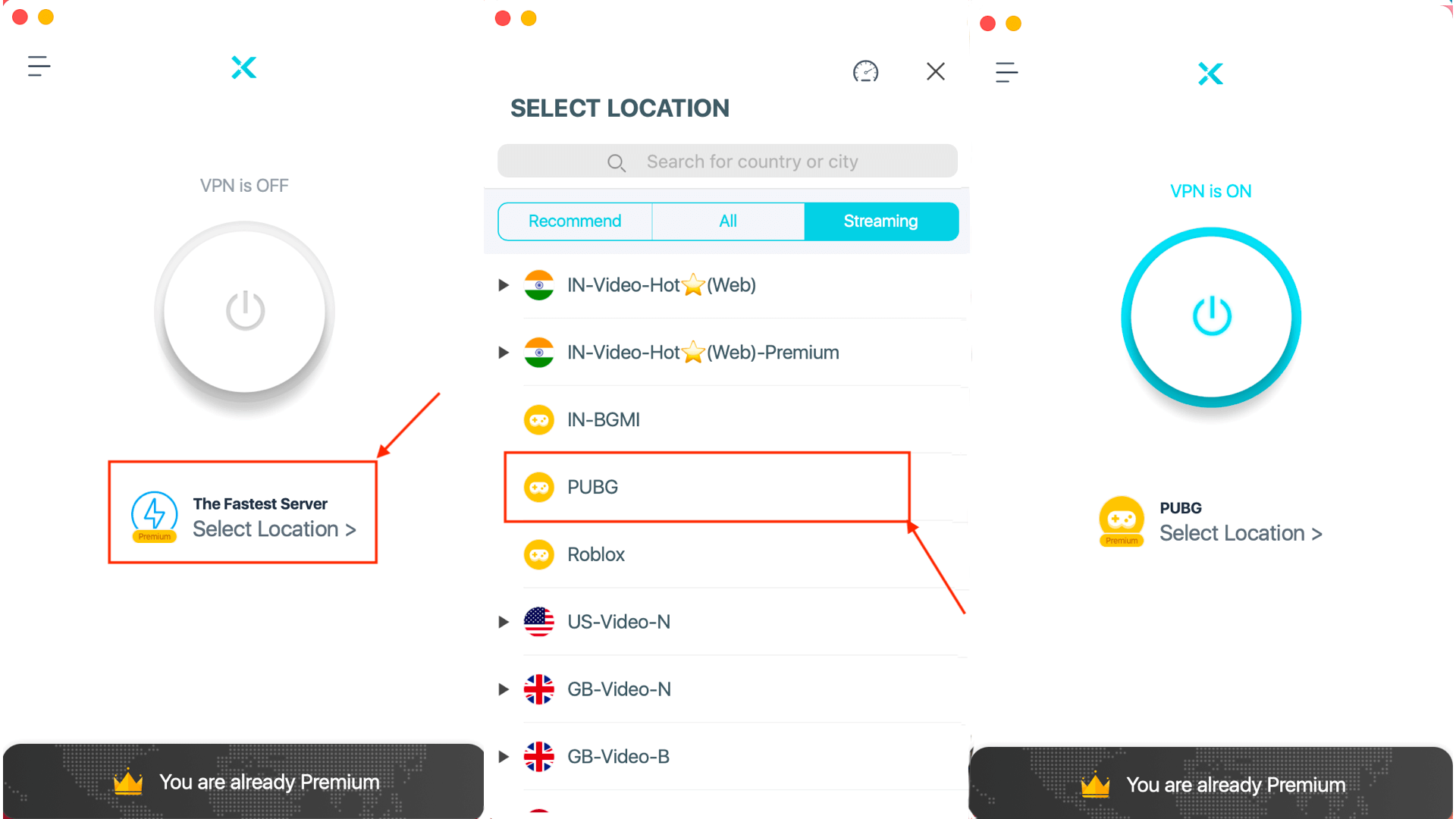 Troi, New State and the mysterious gold masked people, PUBG: New State will share the story behind it all. The concepts and settings of Troi will be connected to a grander world, just look forward to the new game with X-VPN!
Download X-VPN:
Google Play I Android Users

Follow Us on Social Media
Access anything anywhere anonymously with X-VPN
24/7 one-one live chat support

Ultimate protection for 5 devices

Access to all worldwide contents

8000+ servers at 225 locations
Get X-VPN Now
30-DAY MONEY-BACK GUARANTEE