How to enable Spotify private session?
How to enable Spotify private session?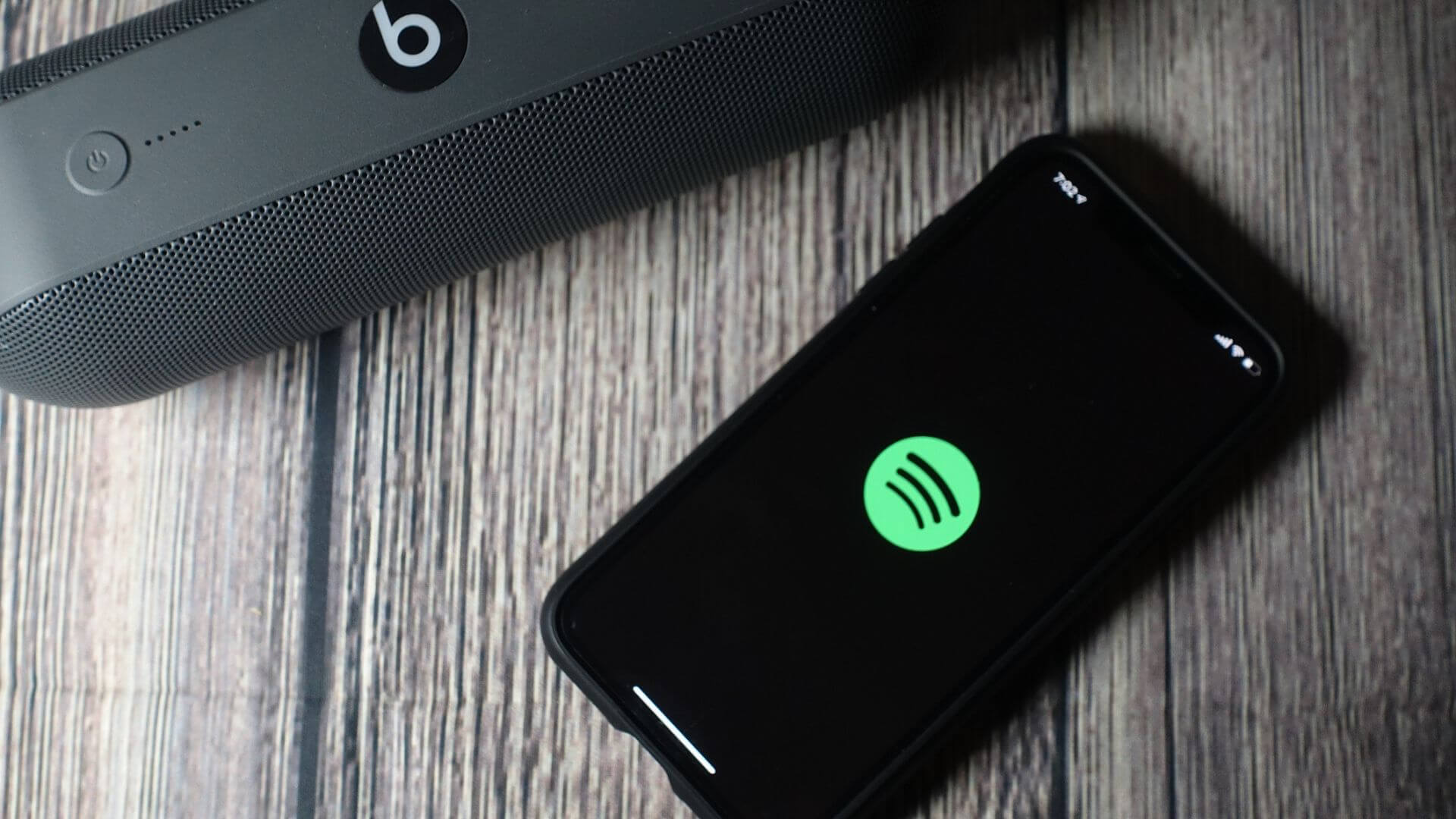 Do you feel embarrassed and uncomfortable because you are afraid that friends or family will see what you are listening to on Spotify? Or are you hesitant to give Spotify access to your Facebook? Earlier this year, the music streaming giant Spotify was fined 58 million Swedish kronor for not properly informing users about how the data it collected was used. The handling of Spotify's data privacy has always been a concern to Spotify users' community.
This article takes you through what information Spotify collects, and how you can listen to Spotify more freely without sacrificing privacy.
What is a private session?
Spotify gathers diverse data to personalize its music service, tracking your preferred songs, playlists, session duration, and device usage. Location data might be used for location-based recommendations. In addition, connecting to social media allows Spotify to access and use information for features like sharing activity on social platforms.
In order to meet Spotify's needs such as personalized services, it collects a large amount of user information. And by default, anyone who follows you on Spotify can see what you're listening to with the Friend Activity feature. If you don't want to share your listening activity at all, you can start a Private session.
Private sessions prevent others from viewing your listening activity and listening preferences, including what you were listening to a few hours ago and and your favorite artists or songs, and limit the collection of certain data that Spotify uses to run its recommendation algorithms.
If you want to reduce the risk of being monitored and get a more private experience, you can take a look at how to enable a private session.
How to use Spotify private session?
You can quickly click your profile photo-> Private session to enable it. You'll see a blue lock on the top, showing "Private session".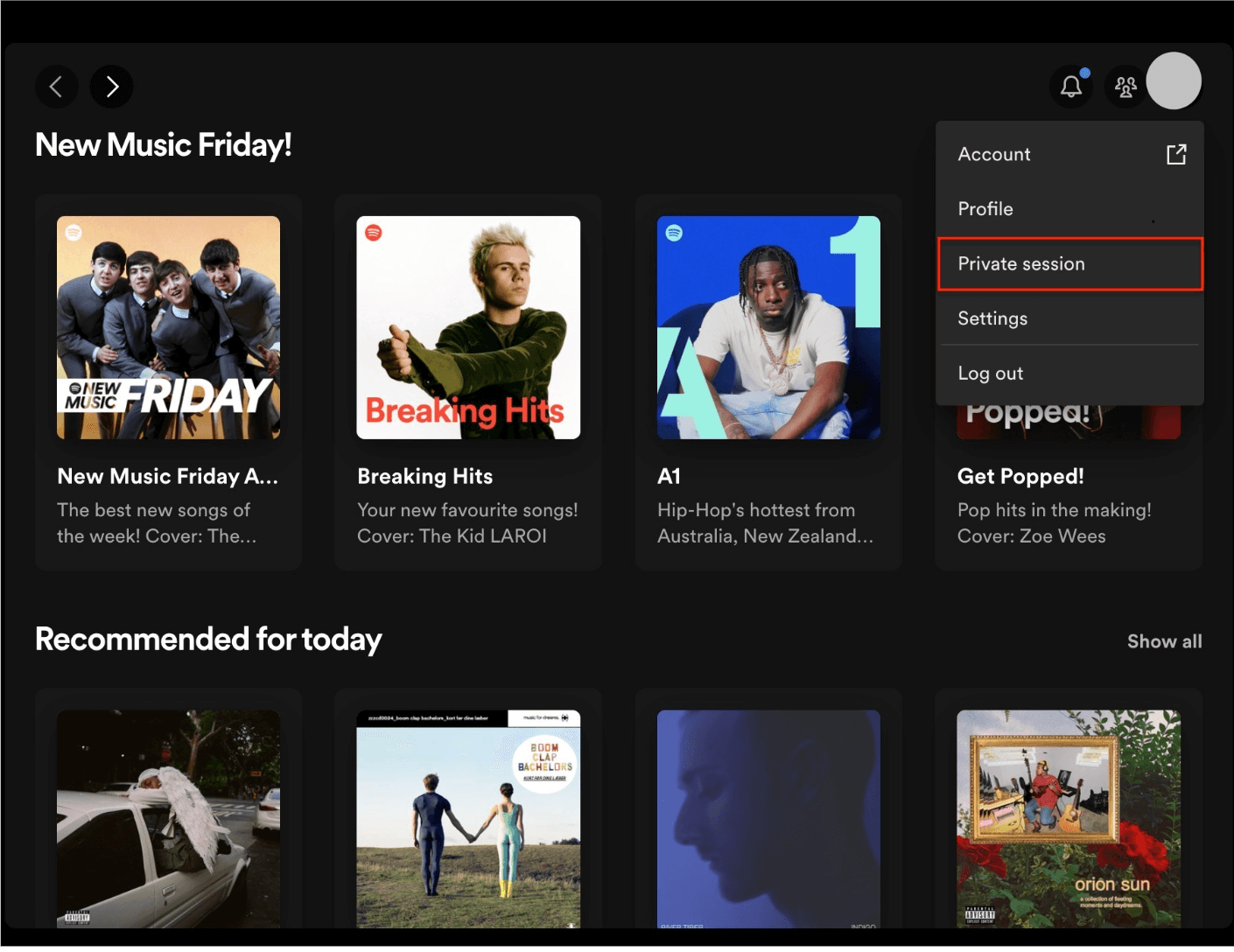 Or you can go to Settings and look into details.
1. Click your profile photo on the top-right in the app.
2. Tap Settings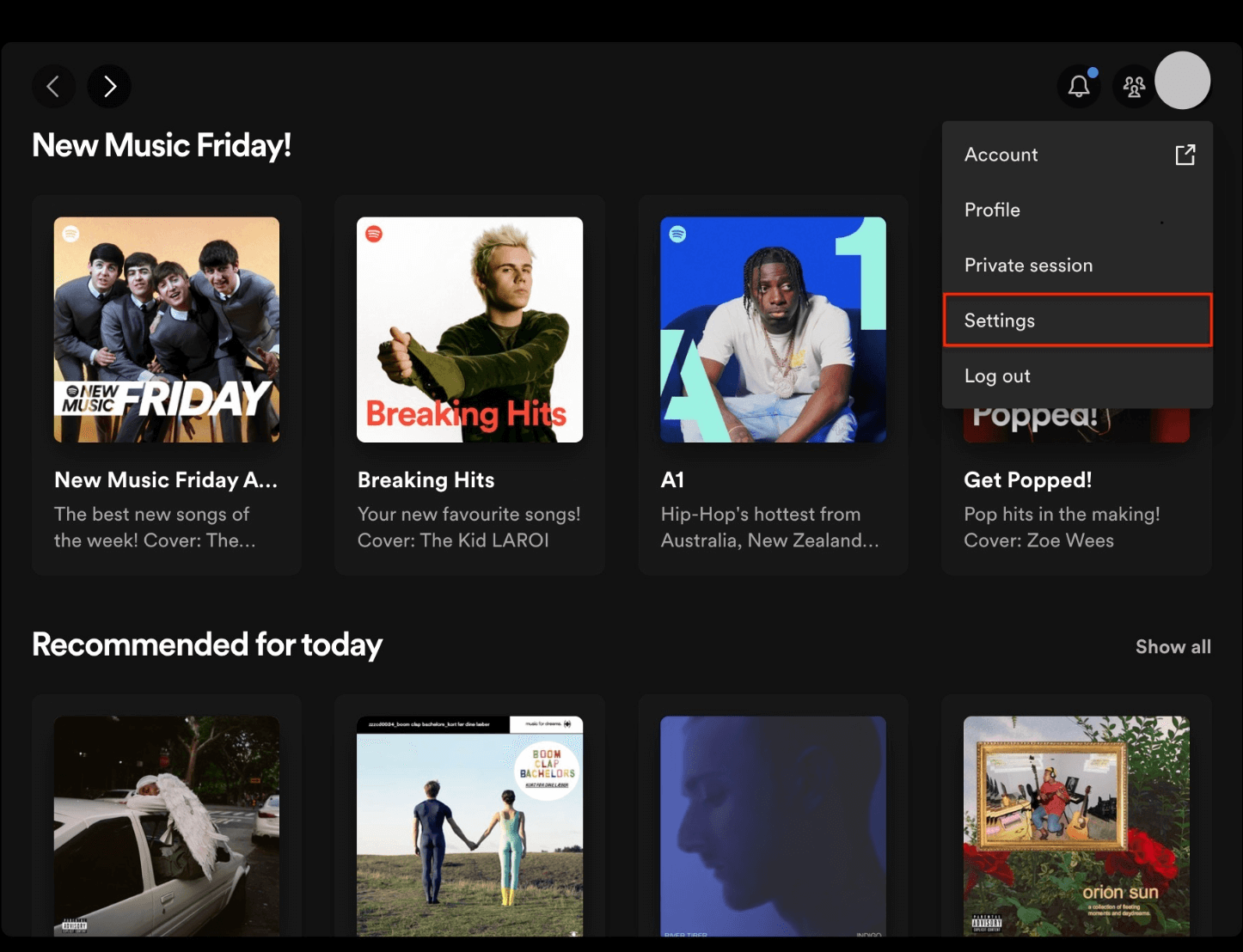 3. Scroll down to Social
4. Disable "Publish my new playlists on my profile", in this way, no one can see your playlist updates from now on.

5. You can also "Start a private session" to listen anonymously in your Spotify.
Notice: It temporarily hides your activity from your followers but ends automatically after six hours.
On the mobile app you should:
1. Click your profile photo on the top-left and tap "Settings and privacy".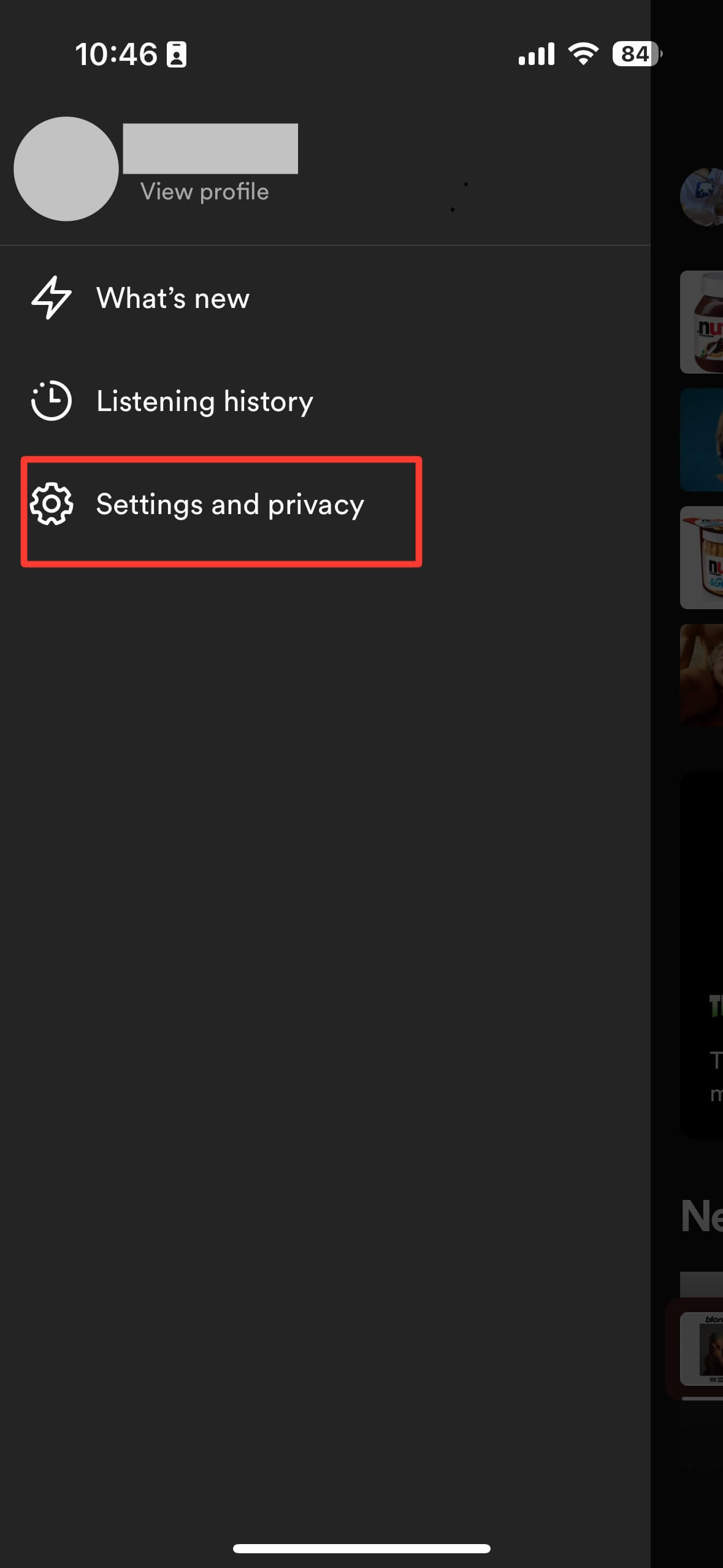 2. Find Privacy & Social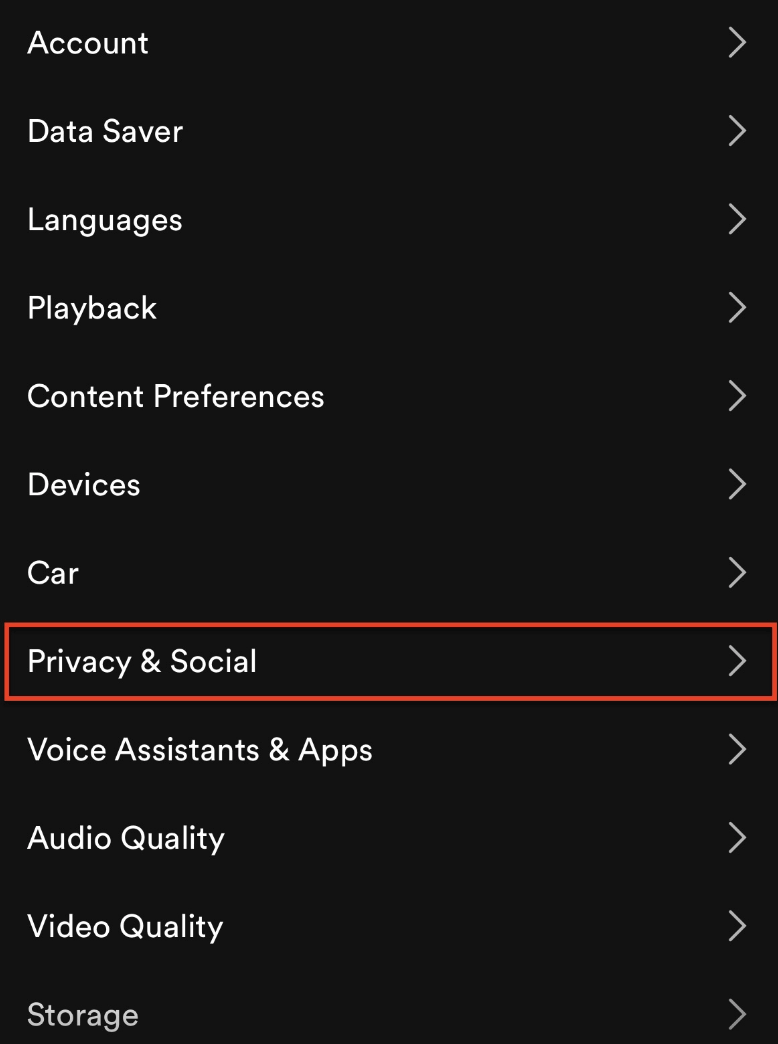 3. Here you can enable a private session, hide listening activity and recently played artists.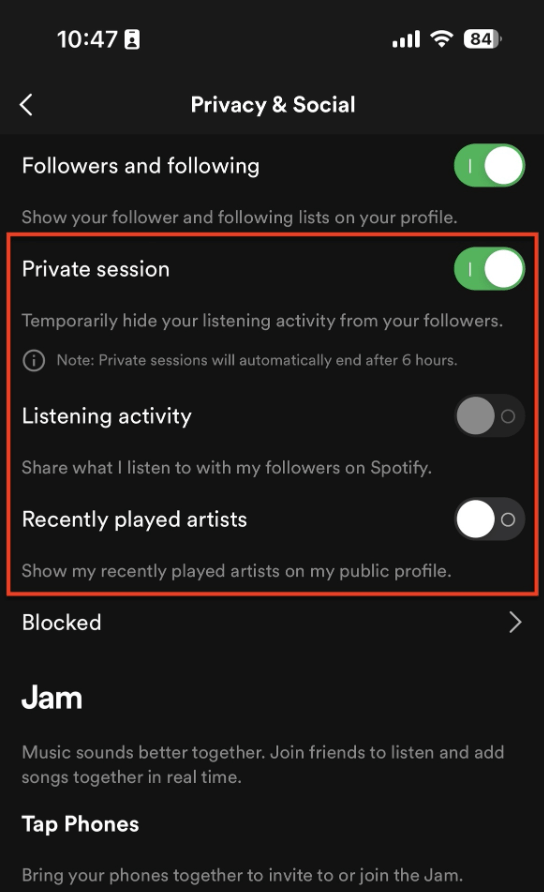 How to make your Spotify more private?
In addition to the private session, you can also further limit Spotify's control over your privacy.
Make your playlists private
Click Playlists on your library and right-click to choose "Make private". And no one will see this specific playlist on your homepage.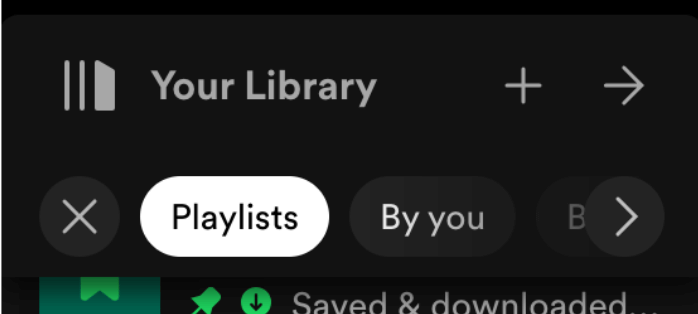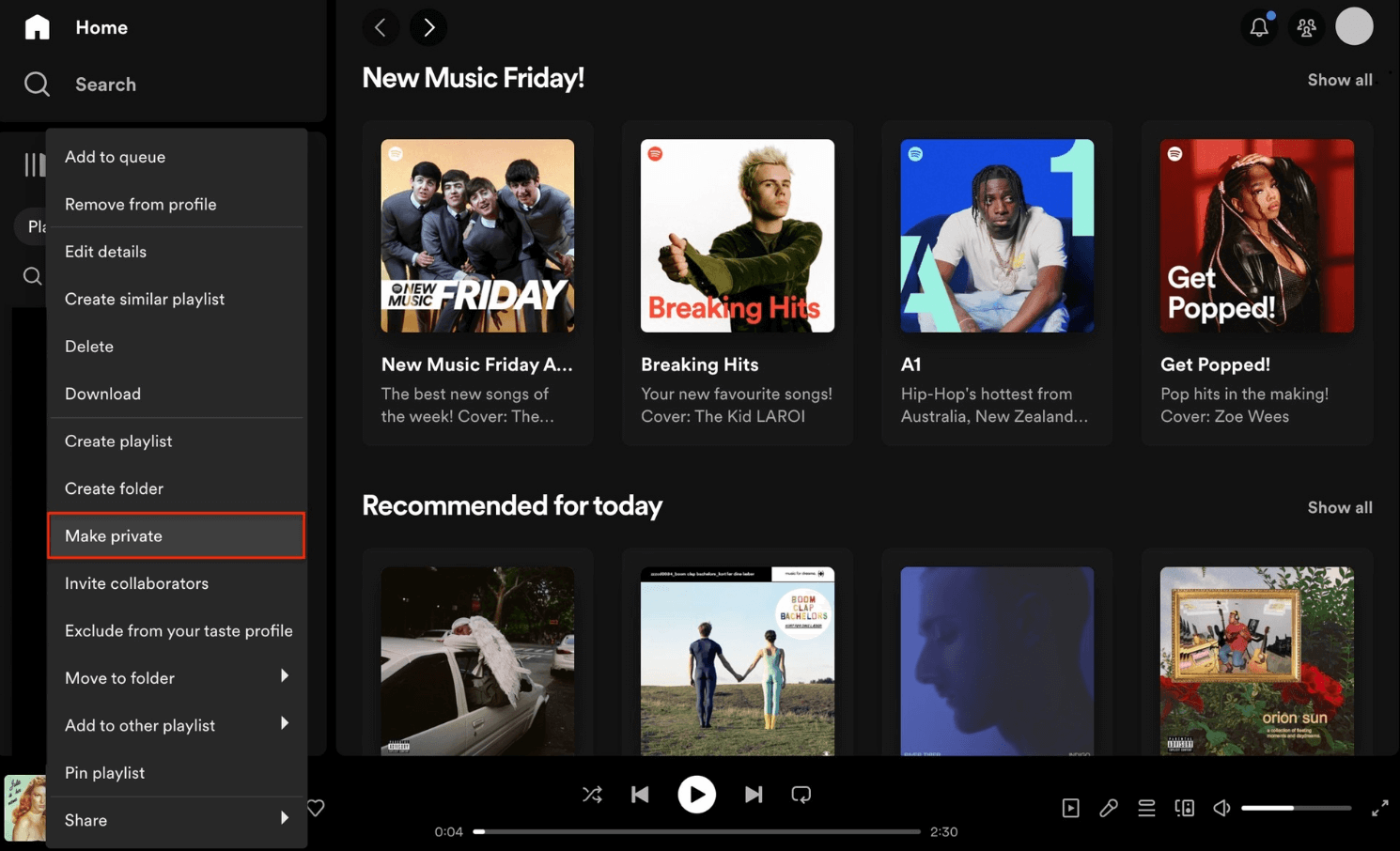 Make yourself private
In 2019, Spotify began allowing users to block artists they didn't want to listen to via a "Don't play this artist" option. But there's nothing you can do about your ex or anyone else you don't like casually viewing your profile unless you request it from Spotify. But for now, you can easily block anyone you don't want to see you on mobile.
1. Click your profile photo on the top-left in the mobile app and view profile.
2. Click Followers and tap the three dots and choose the follower you want to block.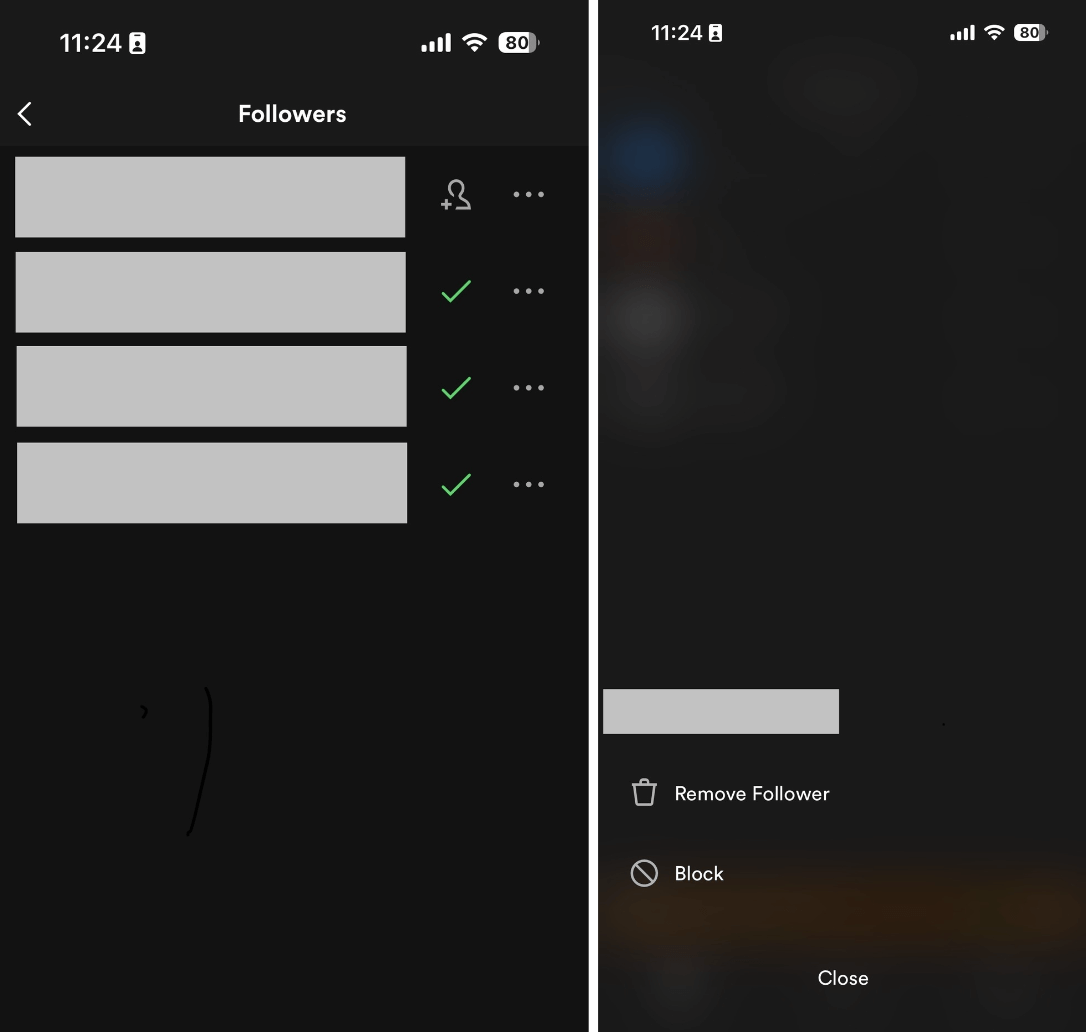 3. For non-followers, the operation is similar. Simply click on the user's homepage and select Block in the upper right corner.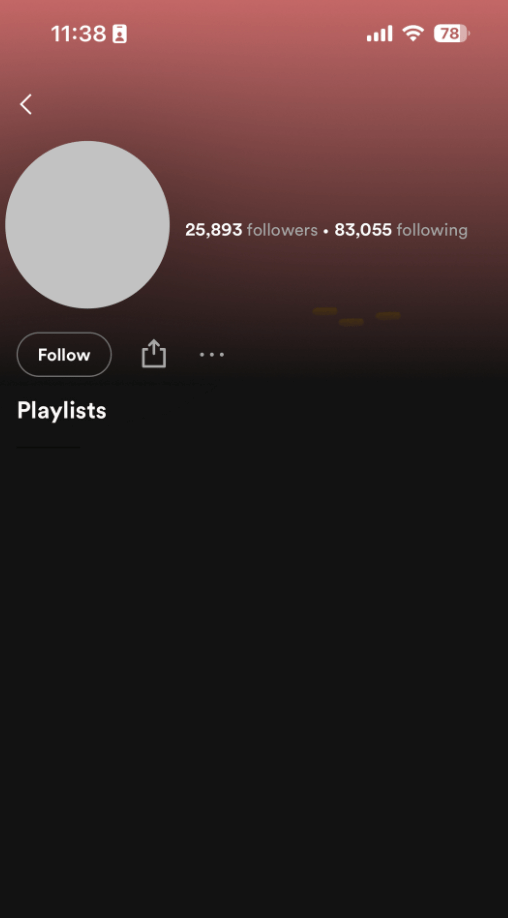 Reduce exposure to additional information
In addition to the privacy settings within the app, we recommend that you go to the account page on Spotify website to further check more privacy settings.
1. Go to https://www.spotify.com/us/account/overview/
2. Go to Security and privacy and click Privacy settings. Here, you can control which Facebook data Spotify knows about you, manage ads, and download your personal data.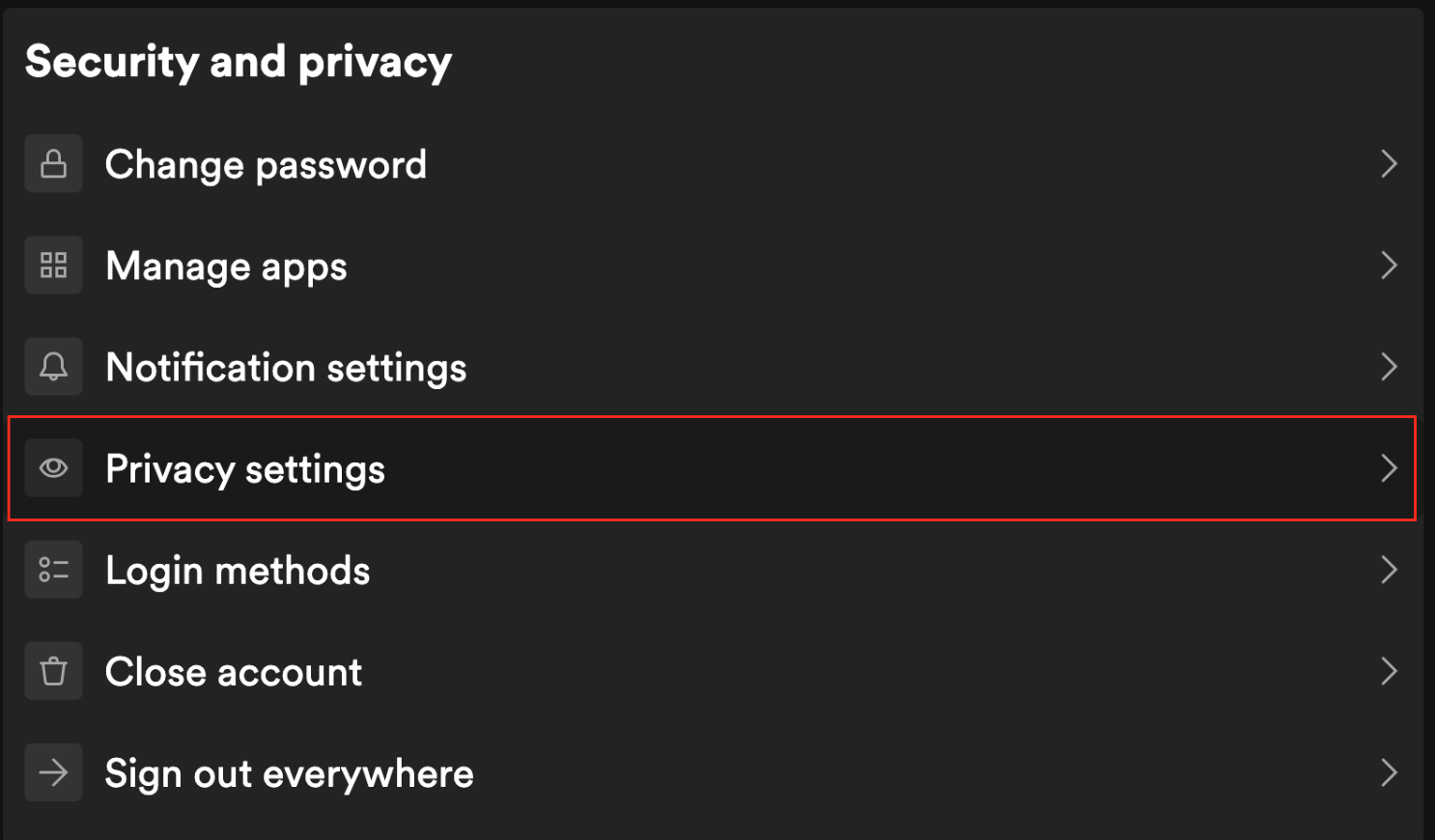 3. Turn off Process my personal data for tailored ads. Then Spotify will not use your data to serve your targeted ads.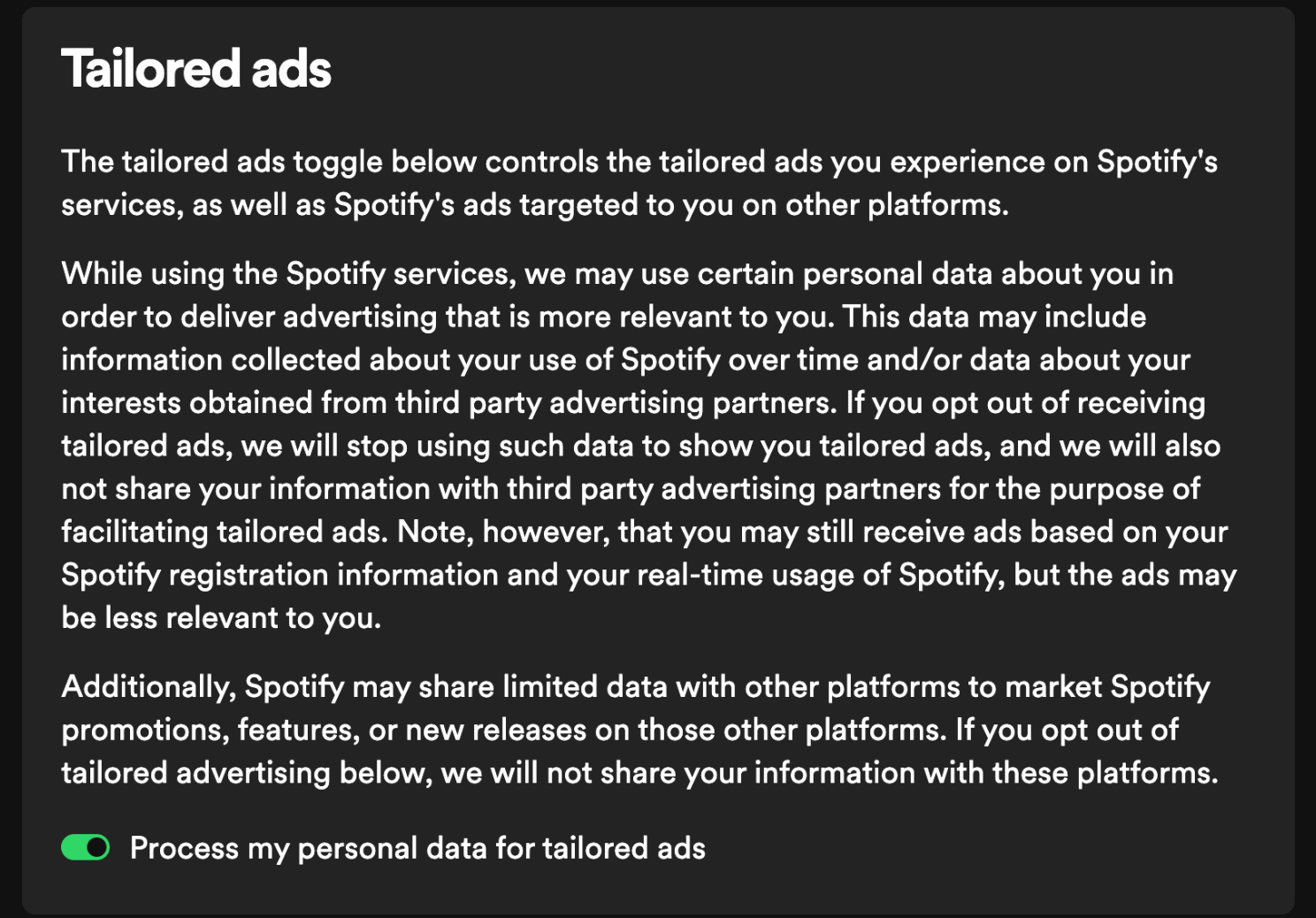 4. Turn off Process my Facebook data. Then Spotify will stop processing any shared Facebook data.
5. Also in the Security and privacy bar, click Manage apps.

6. If you have any app attached to Spotify, you can click Remove Access next to the apps you share Spotify data with. If nothing shows up here, you're all good.
Use Spotify from anywhere
Spotify has a ton of music, but it's not available in every country. This means that if you travel a lot, study abroad, or go on vacation, you might not be able to listen to your favorite playlists. But no need to stress! You can use a VPN to get around these restrictions and still enjoy Spotify no matter where you are.
If you try X-VPN now, you can take advantage of the biggest Black Friday discount. With X-VPN, you can use it on up to five devices simultaneously. So whether you're with your family or friends, everyone can enjoy listening to their favorite music on Spotify together. Don't miss out on this great opportunity to stay connected and enjoy music with your loved ones.
Follow Us on Social Media
Access anything anywhere anonymously with X-VPN
24/7 one-one live chat support

Ultimate protection for 5 devices

Access to all worldwide contents

8000+ servers at 225 locations
Get X-VPN Now
30-DAY MONEY-BACK GUARANTEE