How to improve VPN connection speed?
How to improve VPN connection speed?
May 12, 2020

|

2 mins to read
Learn the factors that affect the VPN connection speed and there are several ways to potentially improve it.

As the epidemic of coronavirus in Europe and the United States worsens, it has become the norm to work at home, which not only causes the US Internet traffic to increase by 20% in a week, but also Netflix and YouTube to lower the video quality in Europe, so as not to overload the traffic.
A recent survey found that US traffic increased by 20% in one week, streaming demand increased by 12%, VPN traffic increased by 30%, and online gaming traffic surged by 75% during the same period.
How to choose a secure, fast VPN among many products will become very important.
X-VPN will meet the needs of both security and speed. There is no need to make other choices. You only need "one-click connection" to enjoy the fastest VPN experience under the best encryption protection conditions.
 
What are the reasons that affect the VPN connection speed:
• Quality of encryption
• Distance to VPN server
• VPN server load
• Security protocols in use
• Firewall or anti-virus software used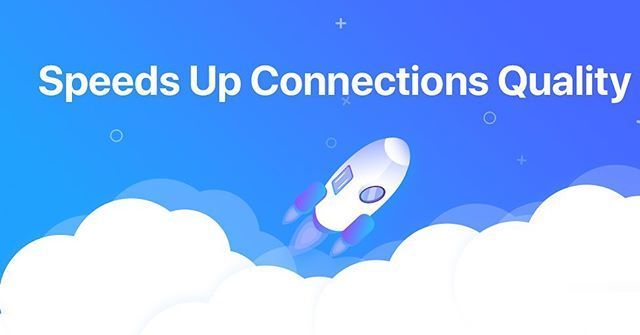 All of the elements may cause watching, streaming, or downloading of media content. X-VPN use AES-256-bit encryption to secure your internet data, we  have a large number of servers around the world, covering user needs in different regions.Don't worry if you encounter a connection issue, we provide assistant support to service you with any issues.
If you meet a slow internet connection, you can check these aspects. There are several ways you can ensure a fast VPN connection:
Select more coverage servers. X-VPN has servers all over the world. If there are multiple servers in the same area, it means less congestion and faster speed.
 
Choose a server that is closer to you. It is best to choose a server that is closer to you in actual location. This can reduce the risk of long-distance transmission.
 
"One Click Connection" will automatically match the best server for you.
 
X-VPN continues to increase the number of servers worldwide, increase server load, and maintain strong technical support. This has greatly improved our service speed. But don't worry about X-VPN will not record anyone's browsing data, we will not share your content with third parties.
Google Play | For Android Users

Follow Us on Social Media
Access anything anywhere anonymously with X-VPN
24/7 one-one live chat support

Ultimate protection for 5 devices

Access to all worldwide contents

8000+ servers at 225 locations
Get X-VPN Now
30-DAY MONEY-BACK GUARANTEE