Implementing the latest upgrades to our help center
Implementing the latest upgrades to our help center
May 29, 2023

|

3 mins to read
Upgrading our help center for better customer experience: here's what you need to know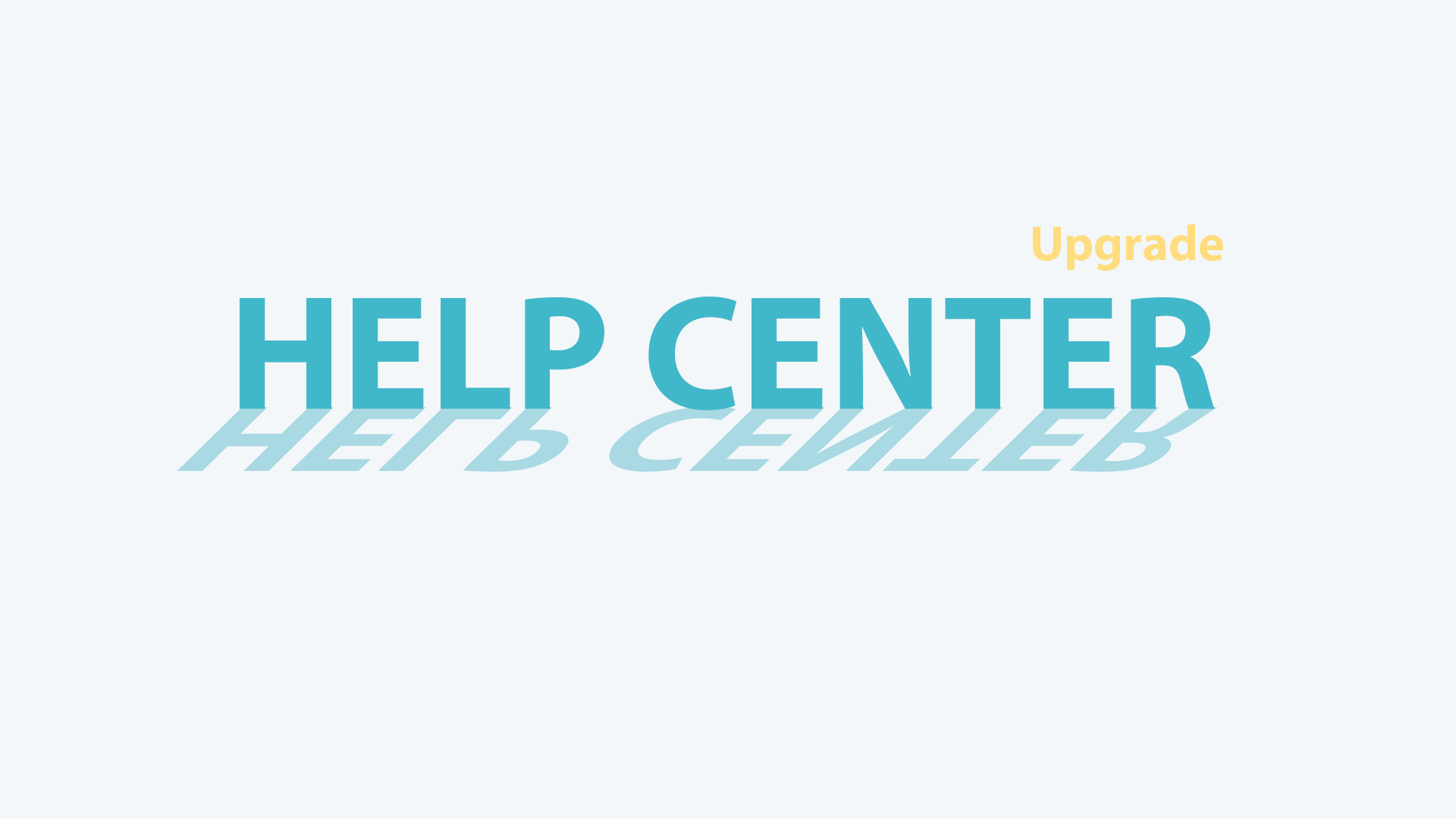 Our help center answers frequently asked questions, offers detailed tutorials and guides on how to use it, and allows you to contact support if needed.
Where can I find the help center?
Navigation menu: Click Help in the website's navigation menu, allowing you to access it easily from any page on the official site.
Footer: Optionally, include a link to the Help Center in the website's footer section.
Support or contact button: If you have trouble finding the entrance, there is a Contact Support chat button in the bottom right corner of the official website. Please send your question, the answer contains information about the Help Center and how to access it.

How to use the help center?
Our help center is a valuable resource that can save you time and effort and encourage you to explore it further. The help center contains problems you have encountered or may encounter. We have divided it into four main parts, up to 80 articles to solve various problems you face, including how to install X-VPN on iOS, subscribe, and use X-VPN on Xbox, etc., and it's still increasing.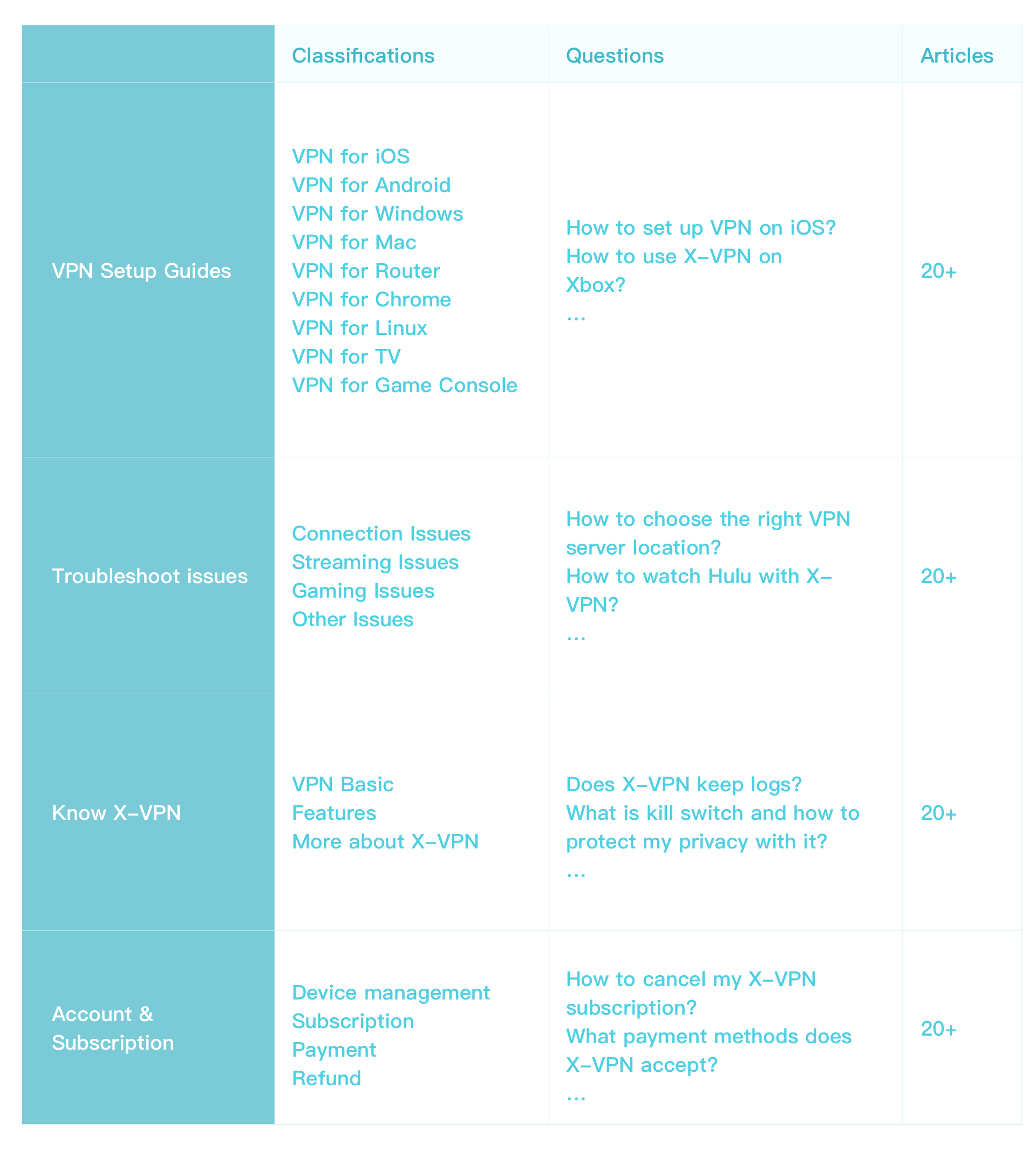 What does our help center do?
The help center page is an essential part of our service. It is a go-to resource for you who need assistance navigating and utilizing the product. We have recently updated our help center pages to improve your experience and provide more comprehensive support.
Welcome to explore new ways to use it:
Improve experience: We give easy access to the information you need, reducing frustration and increasing satisfaction to improve your experience significantly.
Save time: Save your time. You can quickly find answers to your questions, eliminating the need to contact support. It means fewer inquiries and more time for our support teams to focus on complex issues.
Increase productivity: The help center page can increase productivity by providing the information you need to be more efficient and effective. You can complete tasks more quickly and accurately by reducing the time it takes to find answers.
Our help center is a valuable resource that can save you time and effort and encourage you to explore it further.
What can I do with the help center?
The possibilities are endless, with new ways to use it, such as self-service, education, community building, and multi-channel support.
Self-service page: Our well-designed help center page can give you the information you need to solve problems independently. It reduces your need to contact support and allows you to continue using the product without interruption.
Education center: Our help center page can be an educational resource. It can provide tips and tricks for using the product more efficiently and tutorials and videos demonstrating how to complete specific tasks.
Community building: We plan to create a closer community around the product with our users. Please share your experiences and provide feedback, creating community and increasing engagement.
Multi-channel support: Our help center page can support multiple channels, including email, chat, and online button. You can choose the best support channel for you from these channels.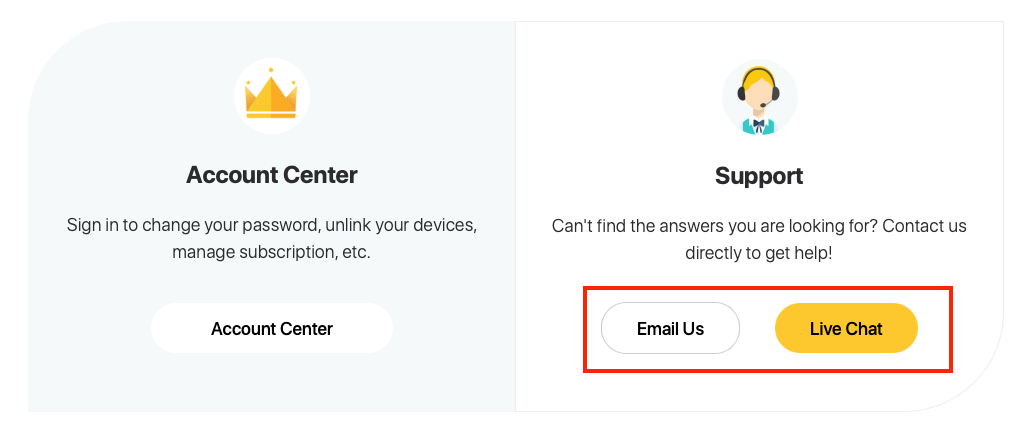 If you can't find the answers you're looking for, don't hesitate to contact us, we are willing to hear from you and assist to help you solve the problems. There are two CTA "Email Us" and "Live Chat", you can choose to click one of them, we will solve your problem as soon as possible.
Follow Us on Social Media
Access anything anywhere anonymously with X-VPN
24/7 one-one live chat support

Ultimate protection for 5 devices

Access to all worldwide contents

8000+ servers at 225 locations
Get X-VPN Now
30-DAY MONEY-BACK GUARANTEE