Learn how to delete a Tinder account
How to delete a Tinder account?
Sep 13, 2022

|

2 mins to read
Tinder requires more personal information than other social media. Keep your data safe even when deleting your account.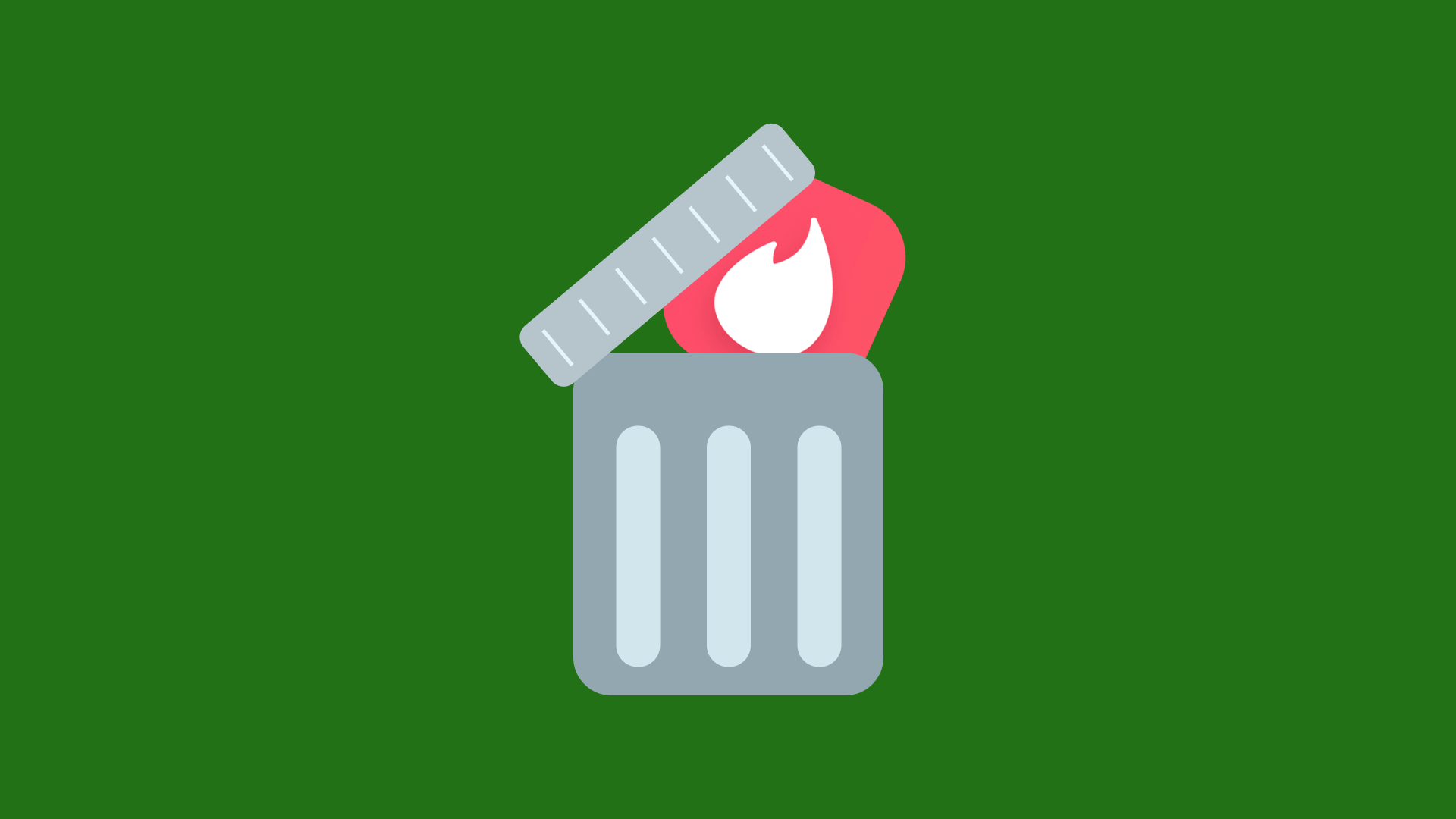 Tinder is a popular dating application. You may have tried to meet someone on it while today you may already got your lover or don't want to continue looking for love on Tinder. We recommend that you delete your account to protect your personal information.
How to delete a Tinder account?
In order to be matched with the right person, you must have told Tinder a lot of privacy.
The information Tinder collects includes:
1. Basic personal information: name, age
2. Contact information: phone number, email address, home address
3. Pictures: Uploaded photos. If you enable the album permission, Tinder can even access all your pictures
4. Hobbies: Every action you do, like a click or a search, tells Tinder what you like
Tinder records and stores this information and uses it to recommend personalized ads for you (whether you turn it on or not). Additionally, Tinder will sell this information to third parties if it wants to.
If you no longer use Tinder, you can temporarily pause or delete your account.
Pause account: Hide your personal information, users who swipe on the Tinder discovery page cannot view your profile. But you can still send messages to people you've already matched.
Delete account: Delete all of your personal information and all chat history. You can't use any of Tinder's features.
Whichever one you choose, it's important to note that you make sure that you've already canceled your Tinder subscription. If not, go to the App Store or Google Play Store to manually set it up and request a refund.
How to suspend your Tinder account?
1. Start the Tinder app and tap your profile icon
2. Tap Settings
3. In the Discovery section, turn Show me on Tinder off
How to delete your Tinder account:
1. Sign in to the Tinder app or Tinder.com
2. Tap the profile icon
3. Go to Settings
4. Scroll to the bottom of the page and tap Delete Account
We recommend that you delete your account in time when you are not using the app to protect the security of personal information. The disclosure of personal information can expose you to spam, phishing, scams, and even cyberbullying.
Tinder has been repeatedly exposed to the problem of protecting user privacy. In 2018, cybersecurity experts discovered that Tinder did not encrypt the pictures it transmits. Tinder transfers pictures via the simple HTTP protocol. This is an unsafe protocol and your photos are at great risk of being seen by unintended people.
To learn more about the HTTP and HTTPS protocols, check out: What is SSL, TLS and HTTPS?
However, it should be noted that when you fill in your private information, Tinder stores them. Though deleting an account only ensures that this information is no longer public, it is already useful.
Follow Us on Social Media
Access anything anywhere anonymously with X-VPN
24/7 one-one live chat support

Ultimate protection for 5 devices

Access to all worldwide contents

8000+ servers at 225 locations
Get X-VPN Now
30-DAY MONEY-BACK GUARANTEE