Meet upgrade: the newest Windows and Mac version
Meet upgrade: the newest Windows and Mac version
Feb 24, 2023

|

3 mins to read
The latest upgrade of the X-VPN Windows and Mac version.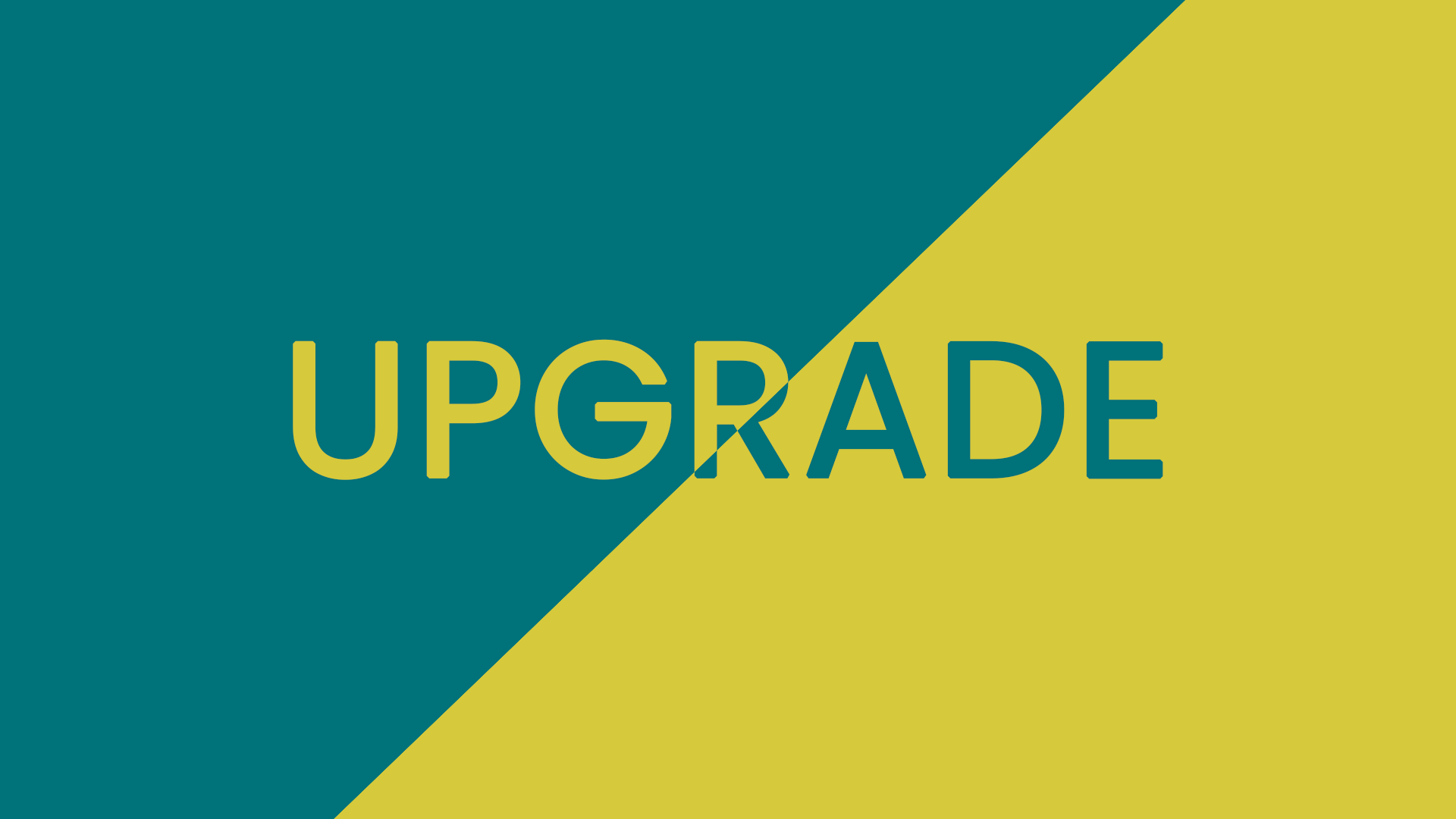 X-VPN has comprehensively upgraded the PC version. It is a memorable moment for us. This time, we are adding useful new features from traffic usage to protocol updates, page layout to convenient installation. Let's take a look at what's new:
What's new in the sidebar?
We merged the original four sidebar sections into three sections: Home, Servers, and Settings.
Home section
It is concisely divided into three parts, one-click connection, lower left corner, and lower right corner.
One-click connection: Click the connect button, the symbolic blue-green circle closes to indicate a successful connection, and the words "VPN is ON" are displayed right above the circle.
Bottom left corner: Select the location and customize the servers you need. Of course, we will automatically match the fastest server for you by default if you do nothing. That is The Fastest Server.
Bottom right corner: Change protocol and customize the protocol you need.
Servers section
Provide 8000+ global servers according to your needs.
All Locations: It covers 60+ locations around the world. Try to scroll up to show more servers.
For Game & Video: Better servers for streaming and gaming. They usually have faster transmission speeds and more robust unblocking capabilities.
For BitTorrent: Yes, you are right. Here are the servers dedicated to Torrenting downloads.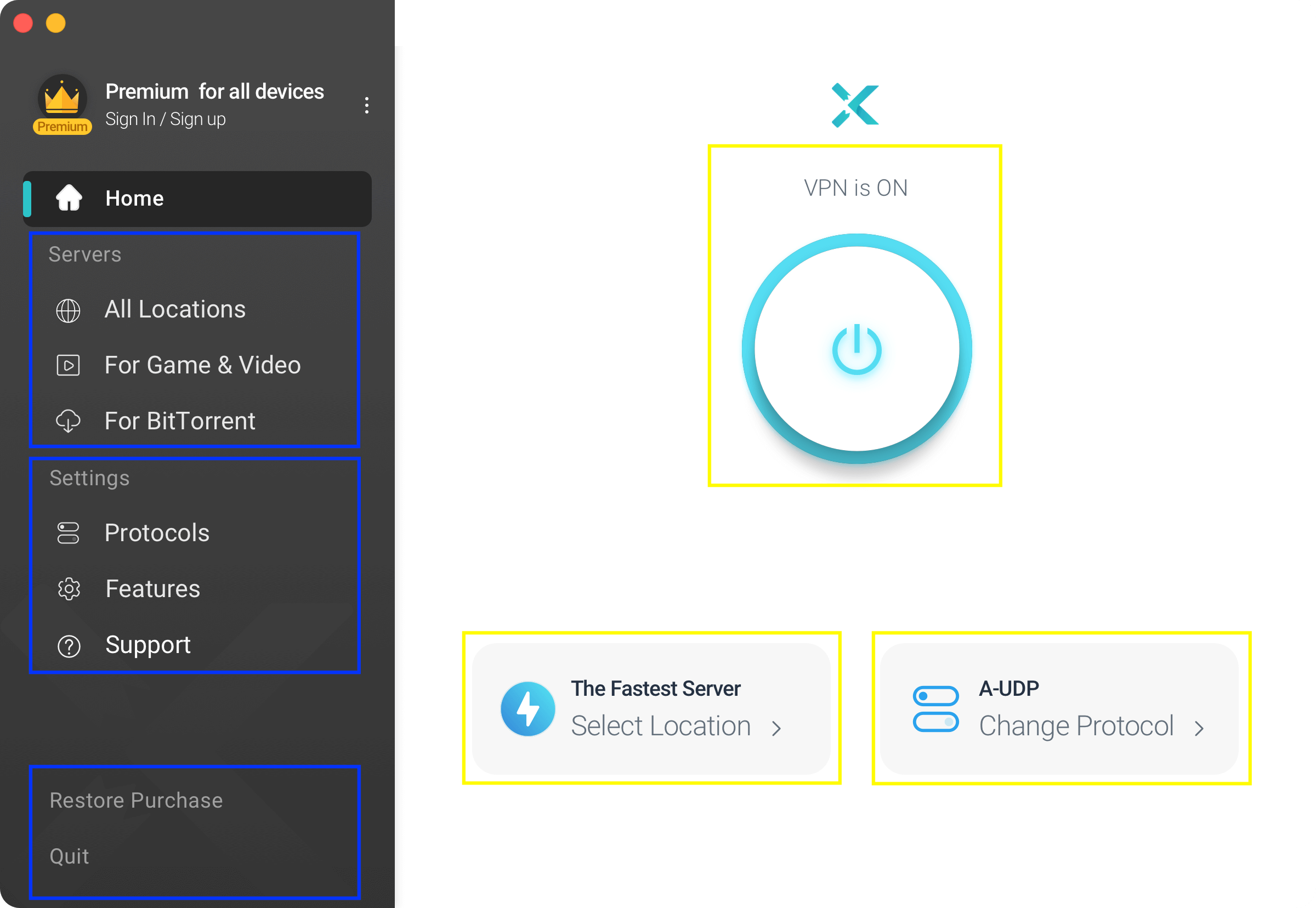 Settings section
This part shows the three subsets.
Protocols: Here are 12 newly upgraded protocols.
Features: That means the advanced features, including Startup, Kill switch and Notification. The kill switch has been updated from a paid to a free part. We recommend enabling the kill switch after installation to prevent accidental network disconnection from exposing private information. But, of course, if you feel uncomfortable doing that, we respect your choice.
Support: Don't hesitate to contact us if you have any questions.
The bottom of the sidebar shows the regular operation.
Restore Purchase: In-app purchase without going through the purchase process again.
Quit: Log out.
Whether to provide free data?
We offer free traffic to all PC users, whether you need to overcome geo-blocks, bypass ISP monitoring and tracking, enjoy stable streaming, or keep your work highly secure.
What changes have been made to protocols?
To those who have been confused by our protocols, we apologize for that. In our new upgrade, we have renamed all the protocols, including the well-known standard VPN protocols, such as TCP, UDP, HTTP etc. We have also improved more robust security and privacy capability. Of all 12 protocols, 100% free use of 10 protocols with free servers. It is worth mentioning that Everest and Shell are the two most robust protocols independently developed by our team.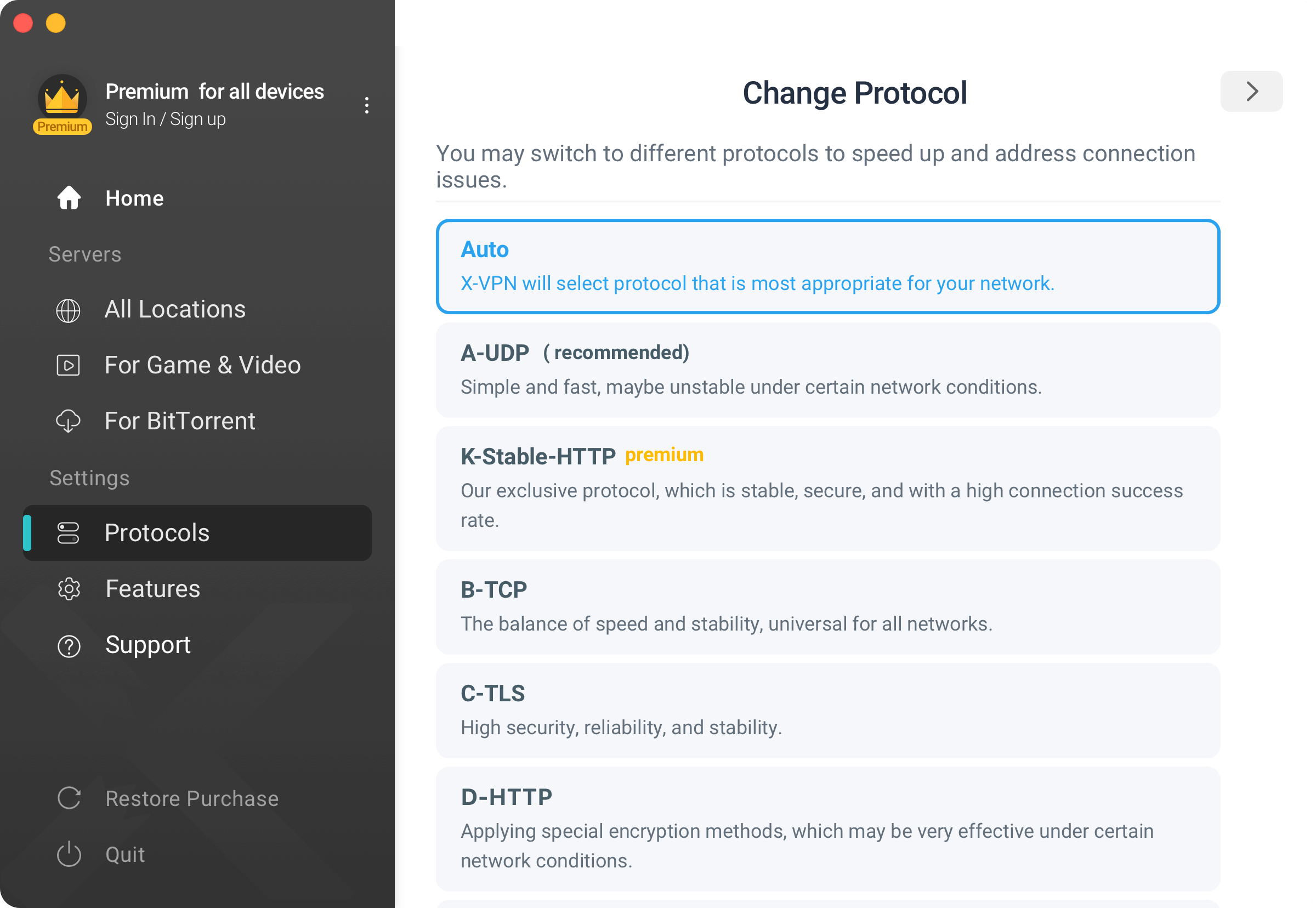 Installation guide
If you are already a subscriber of X-VPN, update to the latest version for a better experience.
If you are interested in X-VPN, don't hesitate to click here to install it on your Mac or Windows device.
Mac: https://xvpn.io/products?IsAutoDownload=true&os=mac
Windows: https://xvpn.io/products?IsAutoDownload=true&os=win
Keep on keeping on
Next, we're optimizing step by step, and we set our sights on a comprehensive upgrade.
We focus on keeping every aspect of our product top-notch, and this includes maintaining and upgrading what we believe to be the most secure and reliable VPN in the market, making a smooth experience for our users, and satisfying more users' needs, to be the most reliable security guard around you.
Follow Us on Social Media
Access anything anywhere anonymously with X-VPN
24/7 one-one live chat support

Ultimate protection for 5 devices

Access to all worldwide contents

8000+ servers at 225 locations
Get X-VPN Now
30-DAY MONEY-BACK GUARANTEE