What is the difference between free and paid X-VPN
What is the difference between free and paid X-VPN?
Sep 01, 2020

|

3 mins to read
X-VPN offers both free and paid services. You can choose freely based on your needs.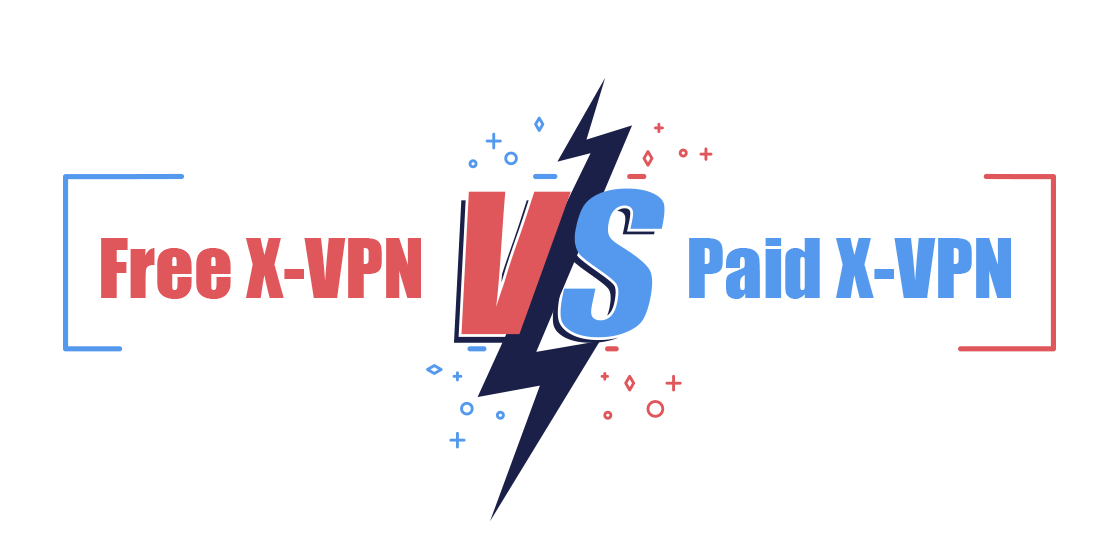 Search the word "VPN" in the app store, and you will find that there are many related apps. Some of this VPN software is entirely free, but the rest are charging from its users. If VPN software can provide services for free, then why are those fee-based VPNs charged?
As we all know, X-VPN offers two versions, paid and free. What is the difference between these two versions?
First, let's talk about the cost of VPN services.
First of all, VPN providers must purchase a server. As a service provider, server rental and maintenance and customer service costs are not free. If they provide free services, it is because of the following reasons: 1)Advertising for other charged items. 2)Server resources are idle. For whatever reason, the uncontrolled provision of free services will lead to a lot of individuals who abuse services, and there will also be overuse. Too many users will often affect the performance of each individual when using the product — service interruption at any time.
Secondly, VPN providers need technical construction and manual maintenance. VPN service providers need to provide customers with your paid technical support, features, and adequate equipment. A good VPN service provider ensures that you are provided with the best service possible and timely solutions to your network problems and connection problems. And these all require expensive costs.
Thirdly, bandwidth is not free. An excellent VPN service will allow you to have better bandwidth, speed, and security. You have enough servers to smoothly select and browse the Internet, ensuring that your bandwidth is secure and personal data is not threatened.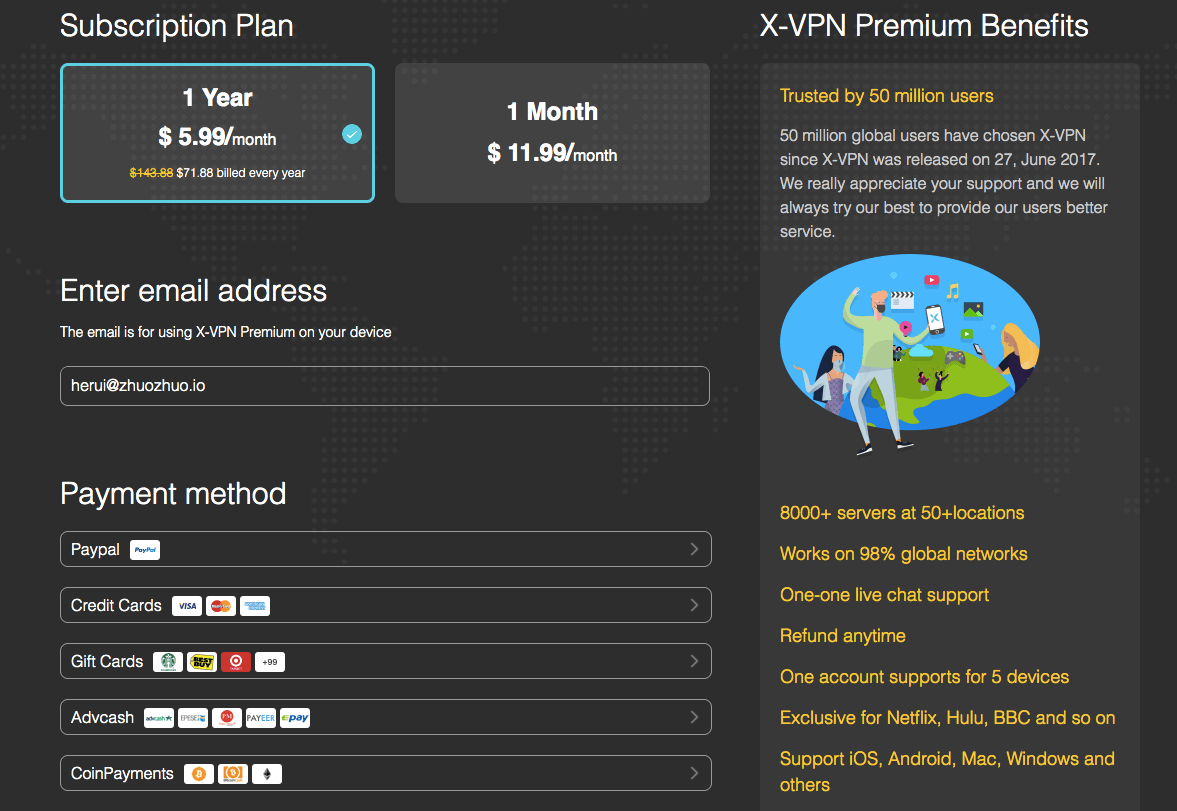 So what's the difference between the paid version and the free version of X-VPN?
The paid version can access to 8000+ servers worldwide. X-VPN has exclusive streaming servers to ensure that users can have the best watching experience. At present, we are only offering one free location called "The Fastest Server" option;
A paid account can be used on Windows, Mac, iOS, Android, Linux, Chrome, Router, Amazon Fire TV. One X-VPN account can be used up to 5 devices at the same time. For mobile X-VPN applications, we serve ads to free users to sustain our free VPN service. As of now, we do not offer free services on our PC applications & extensions, but we do provide 500MB open data for users to try out our services.

X-VPN provides nine protocols to disguise your internet traffic with 256-bit encryption. Paying users can choose different protocols according to their own needs. Regardless of privacy, speed, or PUBG game experience, you can select the contract that suits you in X-VPN's protocol.
X-VPN has 24/6 live chat support for all users. If you have any questions, please contact our customer service. We will answer your questions at any time.
X-VPN supports a 7-day refund policy. If you are dissatisfied with X-VPN within seven days of payment, you can get a refund.
Follow Us on Social Media
Access anything anywhere anonymously with X-VPN
24/7 one-one live chat support

Ultimate protection for 5 devices

Access to all worldwide contents

8000+ servers at 225 locations
Get X-VPN Now
30-DAY MONEY-BACK GUARANTEE