What to know about romance scams
What to know about romance scams?
Feb 13, 2023

|

3 mins to read
Romance scammers often use dating sites, create fake profiles, and cultivate targets on social media and other non-dating social media sites.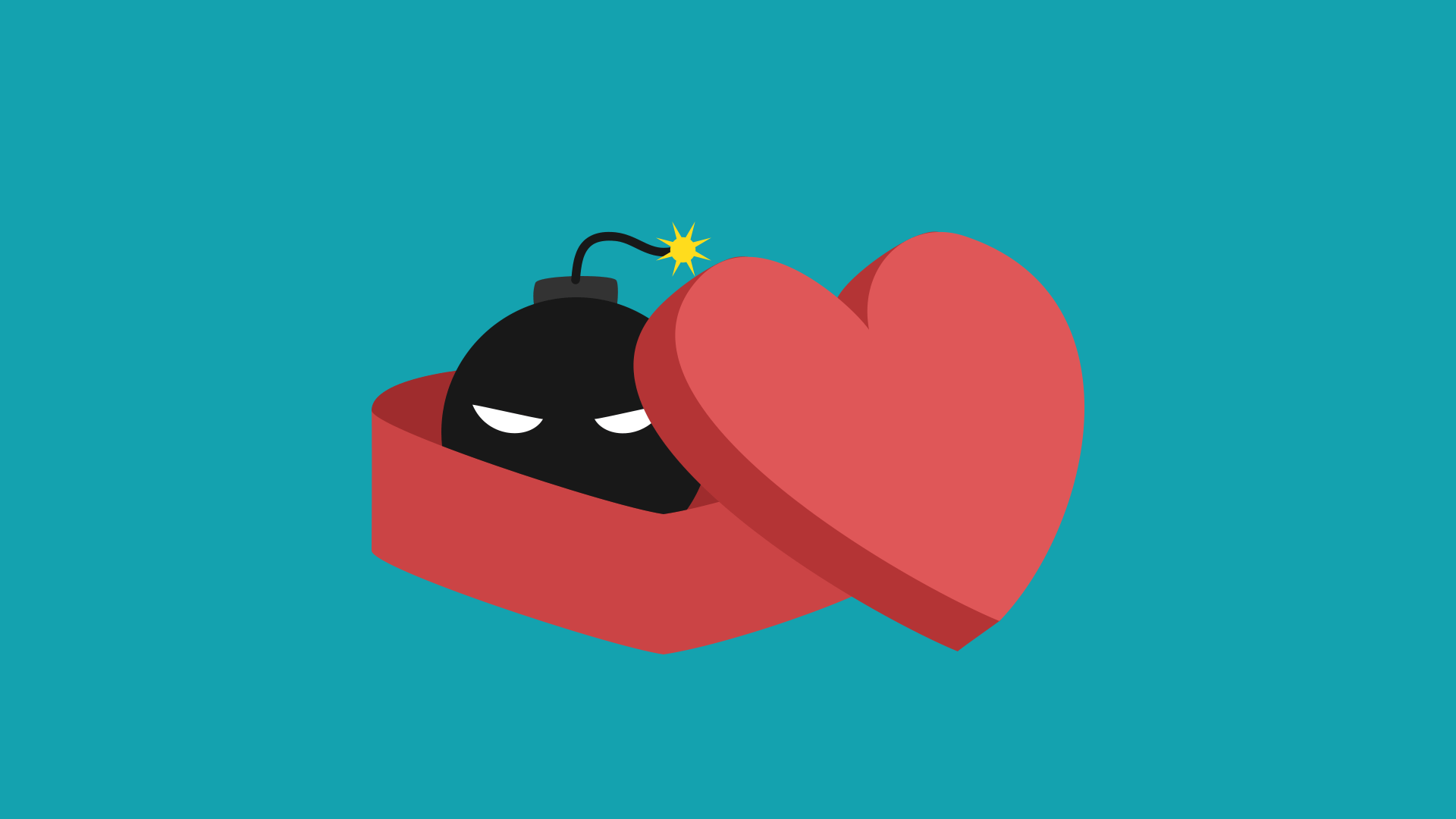 Chocolate and flowers have become common attributes of Valentine's Day. But, on the flip side of romance and beauty, perhaps we should pay more attention to threats and risks. Any holiday allows cybercriminals to employ new tactics, and Valentine's Day is one of the best times of the year. Romance scammers often use dating sites, create fake profiles, and cultivate targets on social media and other non-dating social media sites.
What are some common ways to cybercrime on Valentine's Day?
Threat actors use cybercrime to lurk at any opportunity to obtain your valuable data or cause financial damage. The most common way:
Phishing messages
Gift sales
Dating app disinformation
Phishing
Hiding malicious websites among many legitimate ones is extremely common during Valentine's Day.
Scammers send messages to your mailbox with the theme of conveying love. If someone sends you, "I like your photos," or "I like you," if you see this sudden love with attaches the downloads attachments, clicks URLs, clicks to enter a website, clicks to enter verification codes, etc. at the same time, and deletes emails without hesitation. These sites are used for credential harvesting, online scams, malware infections, and personal information harvesting.
The best way to avoid becoming a victim of a phishing or malware attack:
Do not click on links or open attachments in emails unless you can confirm that the source of the email is of high confidence.
Treat all emails from external addresses as potentially untrusted, especially unknown senders.
Be on the lookout for a message in your email that instructs you to do any of the following, and it is likely a phishing attempt:

Click on the link
Open the attachment
Verify password
Login account
Enter personal details or credentials
Pretending to be a gift sale
Shopping for flowers, chocolates, romantic getaways, and small gift sales. These could include infected URLs directing you to one of the fraudulent websites that try to steal your personal or financial information, gain trust and convince you to send money or buy expensive gifts.
Dating app disinformation
Dating apps have all kinds of pitfalls, and the danger isn't that the person is personally interested in you but that they don't share the whole truth about you. Be careful to spot unrealistic or fake photos online. If someone's photo looks too good to be true, it's because it's fake. Especially with romantic online scams, it's important to remember that if someone asks you to transfer money online for any reason, no matter how believable or sad it sounds, don't do it. Never transfer money to people you don't know, and avoid sharing private personal information online.
Learn some tips for spotting a romance scam
Check their stories
If you can, when someone claims to be a government worker or law enforcement officer, check their story with their job center to verify the person's true identity before sharing sensitive information (such as financial information) with them.
Be skeptical of excessive praise
If someone is full of compliments on you or offers you the perfect relationship advice right away, it could be a red flag. But unfortunately, online romances are alluring because people live in false information and packaging.
Remember: If he/she makes you uncomfortable or doubtful, being vigilant will not make you miss the real good relationship but can help you avoid it.
Risk of fraud
Do not meet alone in a closed environment. If someone contacts you and claims to be visiting your area, even hope to meet up soon. Don't go to meet alone and choose a public place if you must.
Do not share financial details
If you decide to have a financial conversation with someone online, ensure they have a trustworthy profile and don't give money-related financial information to romantic scammers.
What to do if you get scammed
If you suspect that you may be the victim of a relationship scam, follow these steps:
Collect evidence
Provide evidence of your conversations, such as screenshots of chat conversations, email exchanges, currency transactions discussed, and, if necessary, proof of your transfer transaction information.
Report and stop scammers
If you made a payment to a scammer via credit card, debit card, wire transfer, or cryptocurrency transfer, contact your bank immediately to request that the transaction be reversed.
Call the police
Criminals may change their name, avatar, location, personal profile, occupation, and other file information. Still, they usually use highly similar deception methods to report your experience to the police in time, which will help the police break through the case and also help prevent more people from being hurt in the same way.
Follow Us on Social Media
Access anything anywhere anonymously with X-VPN
24/7 one-one live chat support

Ultimate protection for 5 devices

Access to all worldwide contents

8000+ servers at 225 locations
Get X-VPN Now
30-DAY MONEY-BACK GUARANTEE