X-VPN supports routers Linux and PS4
X-VPN supports routers, Linux and PS4.
Sep 03, 2021

|

3 mins to read
You can use X-VPN on your PS4 for unlimited gaming. A guide for the Linux version is also accessible.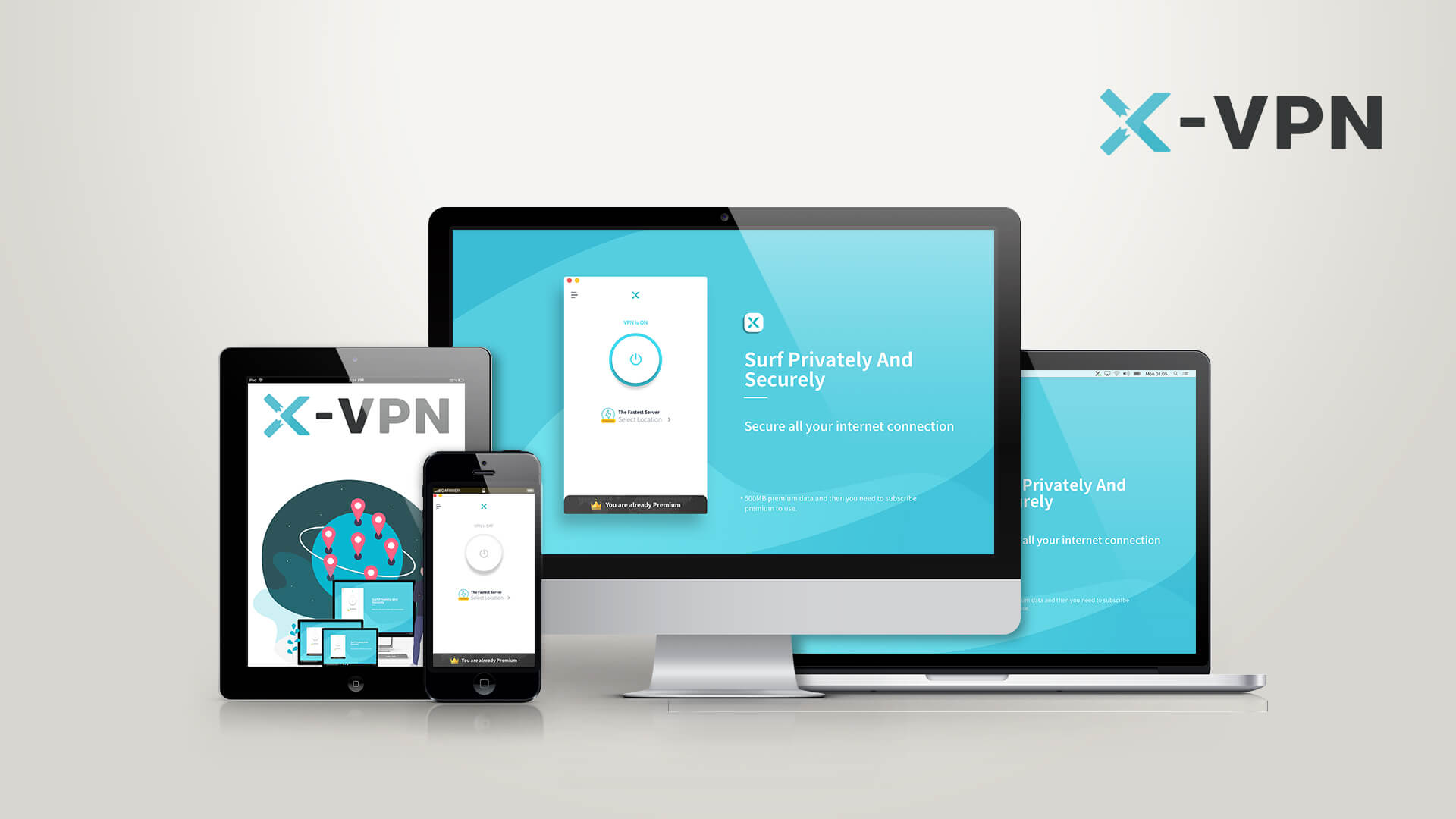 We have mentioned that X-VPN supports multiple devices besides mobile phones and PCs. With the common use of members in family life and the demand for users to share accounts on multiple devices at the same time, X-VPN is fully prepared for gaming, live broadcasts, and streaming programs.

First, Become a premium user
(iOS device subscription page)
>Click the "Go Premium" button at the right up corner.
>Select a subscription plan to purchase. And X-VPN provides a 7-day free trial on both Android and iOS.
>You are all set. Tap the connect button and you will be protected by X-VPN.
See steps on PC subscription here.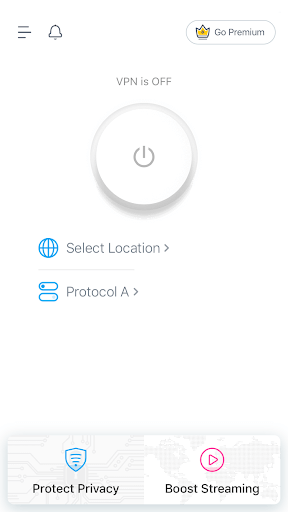 Then, Use it on all your devices :)
Choose your Router to get full instructions Follow instructions on the account page to set up X-VPN on your Router
1. Go to the download center and download the correct file per your OS/Arch
2. Open the file in the Terminal and add permission to it chmod +x /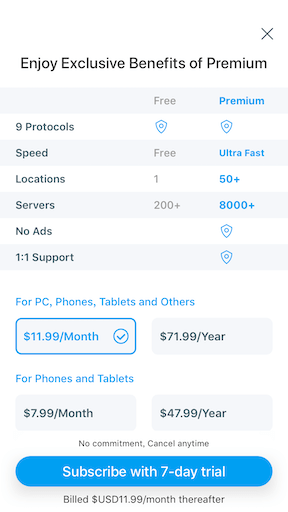 3. Connect X-VPN with The Fastest Server

sudo /

4. Disconnect X-VPN
Ctrl + c or sudo killall
5. Acquire all locations
// location

6. Connect X-VPN with the specific location
sudo // connect -cmdkey  -loc
(Notice: Location id is the number behind the location name)

You may select Left sidebar> Use On Other Devices> For PlayStation to set up with your PS4. You can see more information there.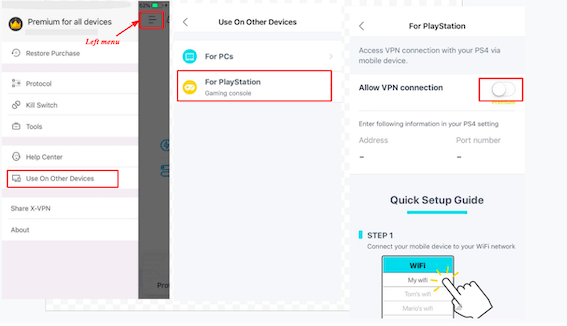 (Notice: We recommend using the router version to set up the PS4 to X-VPN connection, which is more stable and convenient.)
For more devices installation details, please visit our official website.
More powerful functions of X-VPN will continue to be introduced next time.
Download X-VPN now:
Follow Us on Social Media
Access anything anywhere anonymously with X-VPN
24/7 one-one live chat support

Ultimate protection for 5 devices

Access to all worldwide contents

8000+ servers at 225 locations
Get X-VPN Now
30-DAY MONEY-BACK GUARANTEE