How to change IP and location with a VPN
How to change IP and location with a VPN?
Sep 26, 2021

|

3 mins to read
Using VPN to change IP and virtual location is essential to stay safe, private, and secure online.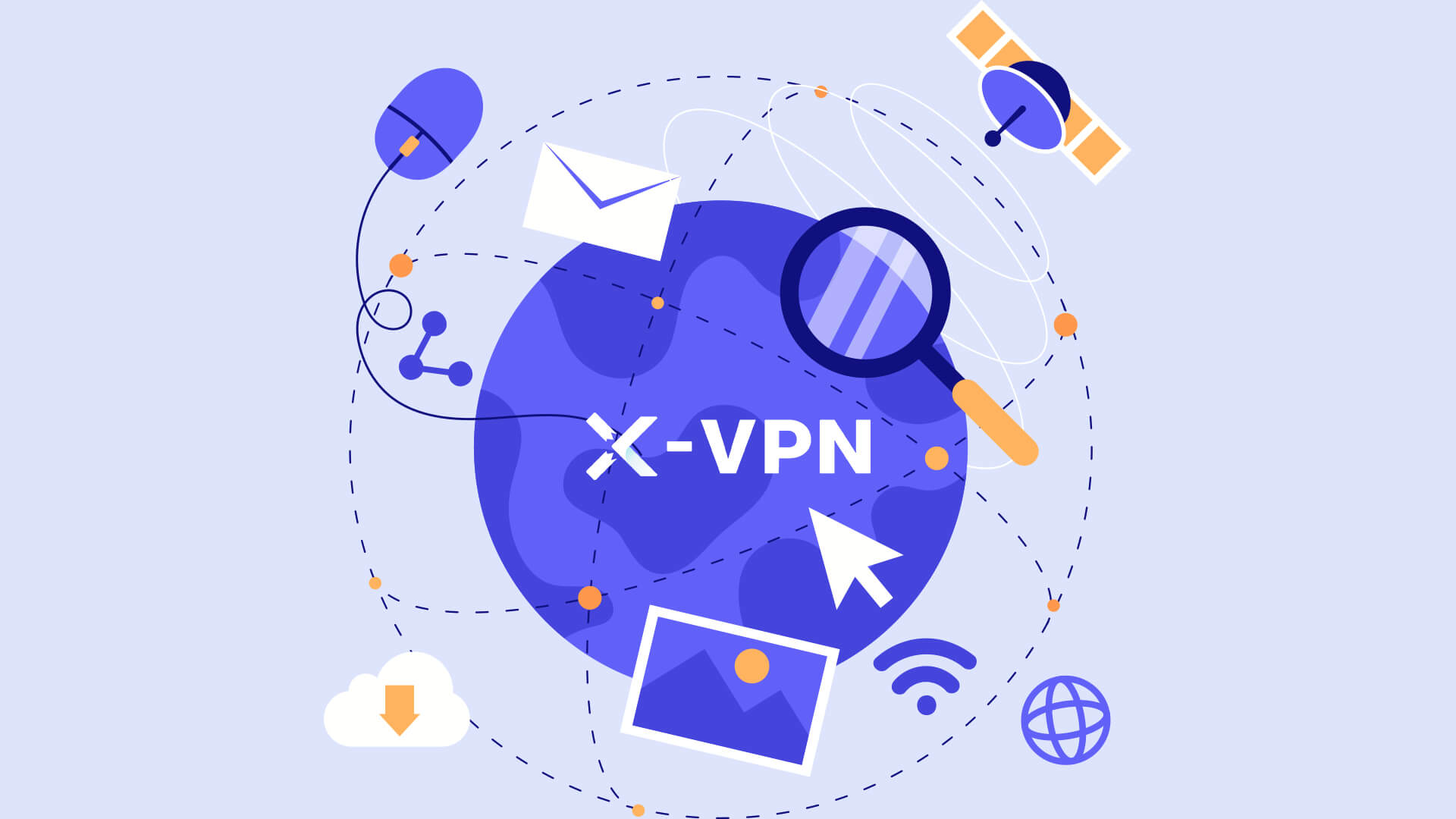 Whenever you are surfing online, there will be a unique IP address for you, which enables the providers to detect your location and more information. However, there are times when you do not want to expose your real location, so VPN just serves as an easy-to-use tool for you to change your location whenever and wherever you want.
When should you change your location?
• Save money shopping online: Many businesses are using geographical pricing strategies to adjust the price of item according to the user's location. Changing your location helps you to compare prices around the globe and look for the best price, and it is totally legal to use a VPN for your bargain.
• Playing games in other servers: Some online games may run several servers in different regions, and it will automatically choose the one near your geographical location. However, sometimes you may want to play online games with friends in the other regions. Using a VPN will virtually change your device location as well as improve ping.
• Unblocking the restrictions: It is frustrating to see 'not available' when you are trying to access some websites or apps. Network in workplaces might have certain social networking apps/sites blocked, and in some countries, many video call or instant message apps just do not work. But VPN will help you bypass filters and firewalls. For example, X-VPN will provide you with 9 protocols to gain access to streaming contents and many apps.
• Protecting online safety: Online service providers can detect more and more information via your IP address. They can send you ads related to your exposed information, which can be annoying. What is more, hackers can also track you through your IP address. A VPN will enable you to change your IP address and online location, and if you are attacked by hackers, they will only see the information of the VPN server instead of your private device.
How does VPN change your online location?
• Usually, a VPN company will build several servers in different countries and districts in case you select the one you need. For example, X-VPN provides you with 8000+ servers at 50+ locations around the globe to meet your need anywhere in the world.
• When you connect to the server you select, your internet traffic will be encrypted and routed through the secure VPN tunnel, and your IP address and online location will change to the one of the selected server.
• If someone tries to discover your location using your IP address, they will see your location as the location of the server you have selected. And X-VPN uses AES-256-bit encryption to secure your internet data, so neither the online service providers nor the hackers will track more information of you.
How can you change your online location with a VPN?
1. Download a VPN app. You can download X-VPN here.
2. Click the location button to choose the location you want. There are several free severs for you to choose, but you can also get premium for more locations and streaming.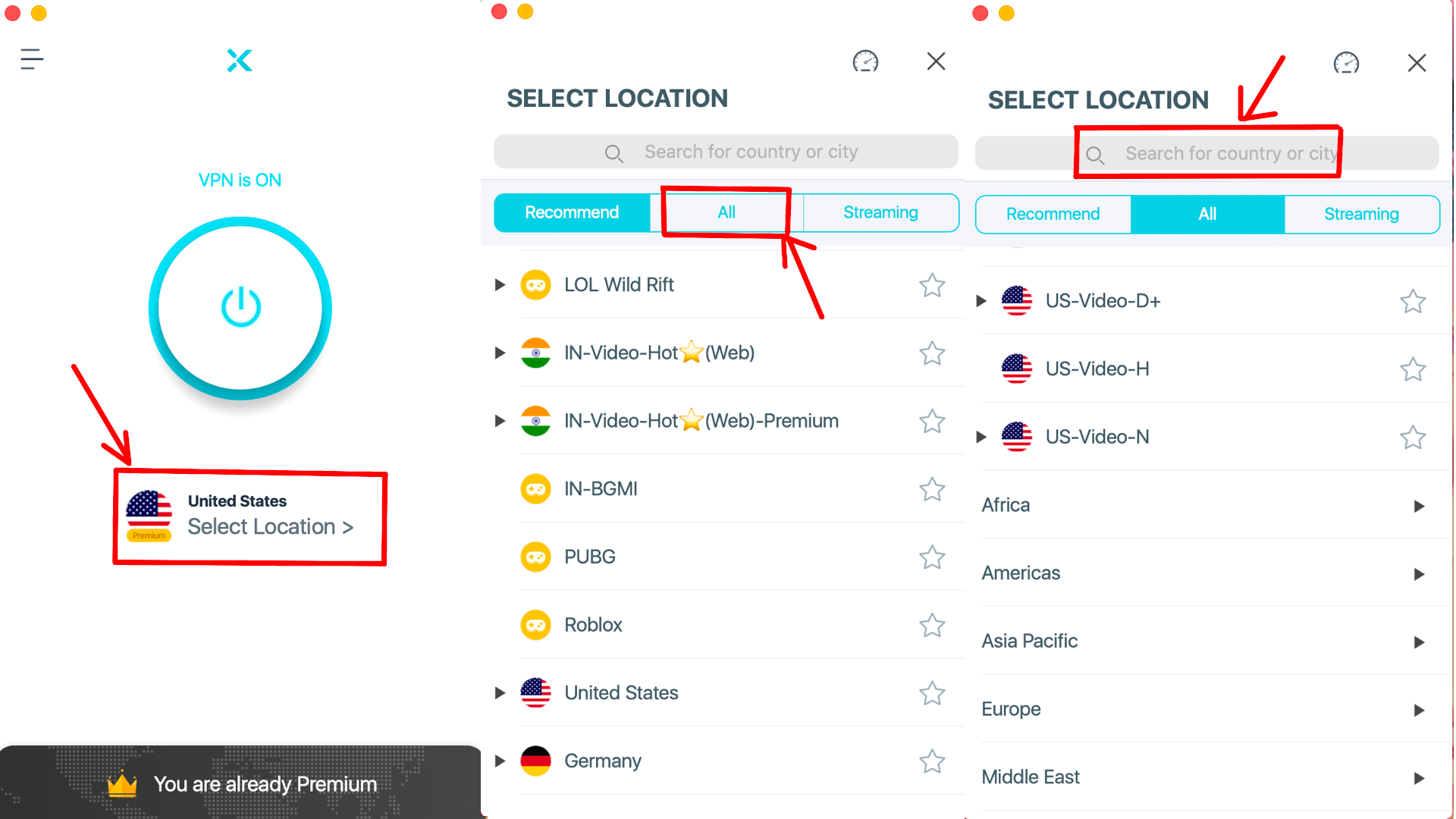 3. Just one tap to change your IP address and location.
Download X-VPN:
Follow Us on Social Media
Access anything anywhere anonymously with X-VPN
24/7 one-one live chat support

Ultimate protection for 5 devices

Access to all worldwide contents

8000+ servers at 225 locations
Get X-VPN Now
30-DAY MONEY-BACK GUARANTEE