How to remove your Twitter account permanently?
May 13, 2022

|

4 mins to read
Twitter now forced new users to bind their mobile phone numbers. Your mobile phone number can not be guaranteed to be completely anonymous.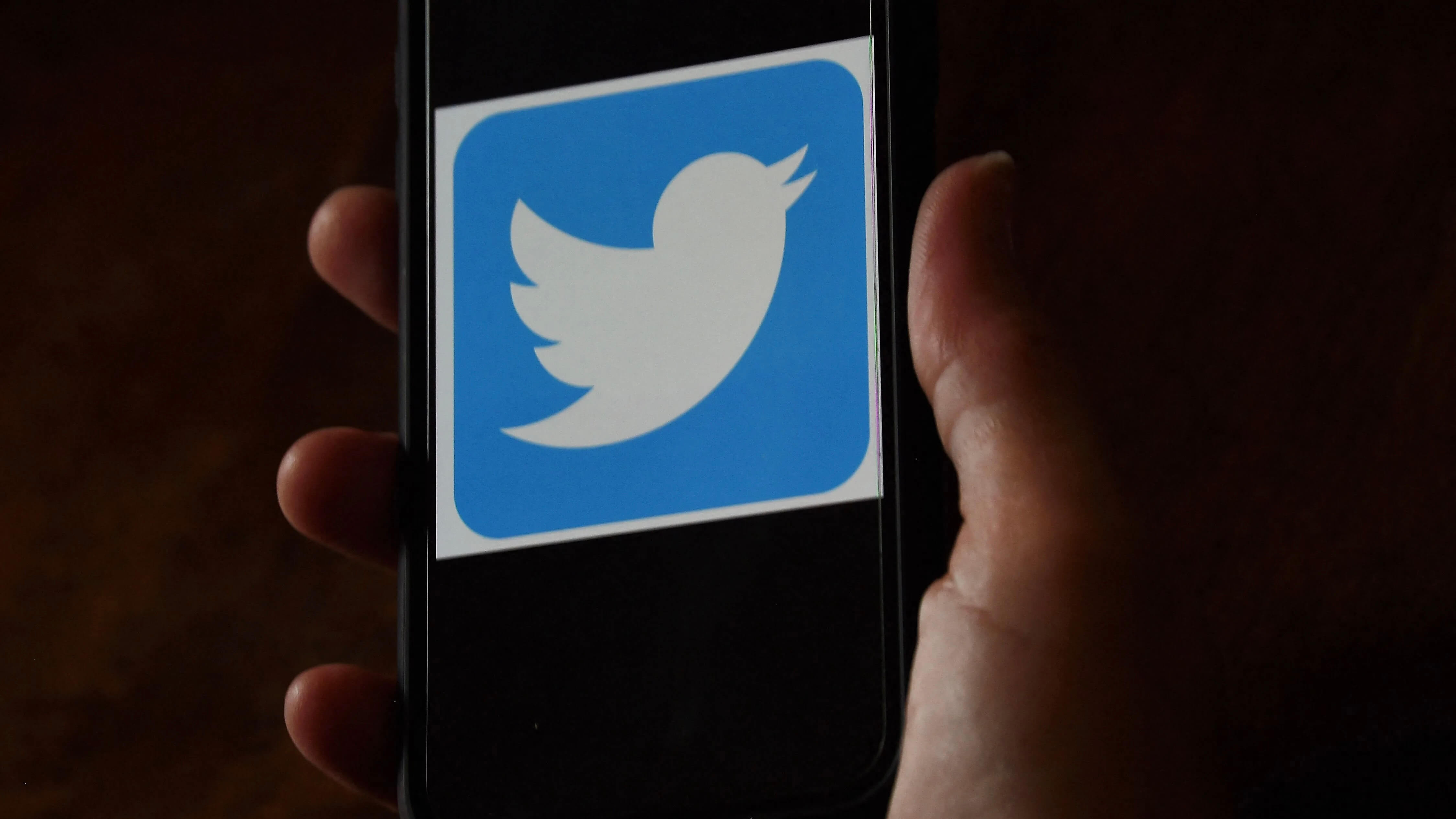 Since Twitter forced new users to bind their mobile phone numbers, Twitter is no longer safe, and mobile phone numbers cannot be guaranteed to be completely [anonymous], similar to Google.
Why should you deactivate your account before uninstalling?
While this is rare, some companies retain personal data even after you delete your account, especially if your "identity" in your app account and service is handled separately - for example, if you use Google or twitter account is logged in and the two services share data with each other.
This article will explain how to permanently delete a Twitter account.


How does Twitter use your information?
In Twitter's Privacy Policy, Section 3.2 explicitly mentions that public tweets will be collected and used by Twitter in the following cases.
With service providers.
With advertisers. Twitter may also collect other personal information from you, such as cookie identifiers, or your IP address.
Third-party content & integrations, especially for business usage.
Through APIs.


Generally speaking for removing accounts:
In short, look for menus in the app labeled "Privacy," "Security," or "Account," then dig through them and look for a menu that lets you delete "Account Data," "Stored Personal Data," "Usage History," "Record" or similar.
If necessary, you should also revoke the app's access to any associated accounts. Some services were found accessing Gmail or Twitter likes even after users deleted their accounts or deleted the app. You'll need to log into the linked account and check your settings to find out which apps Google, Facebook, Twitter, etc. share data with, and delete any apps you no longer use.


Step by step guidance:
Log in to your twitter.com with account and password

In the left sidebar, select [More], scroll down and select [Setting and privacy]
Before uninstalling, you are able to save your data first, click [Download an archive of your data], and follow the prompts to type in the code that Twitter sent to the email or phone number you added.
Click [Download archive] or follow the instructions directly in the email.


Next, here is how to completely delete your account on the web:
1 In the left sidebar, select [More], scroll down and select [Setting and privacy]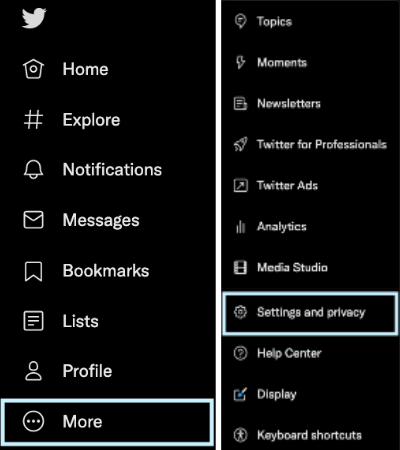 2 Click [Deactivate your account] in you account page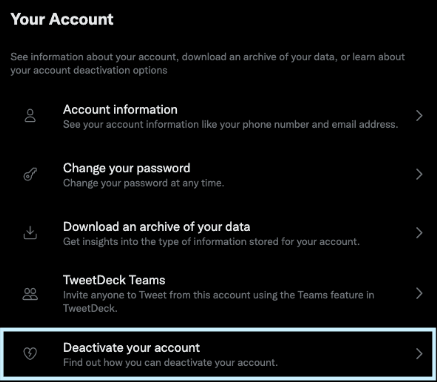 3 Click [Deactivate] in the Deactivate account page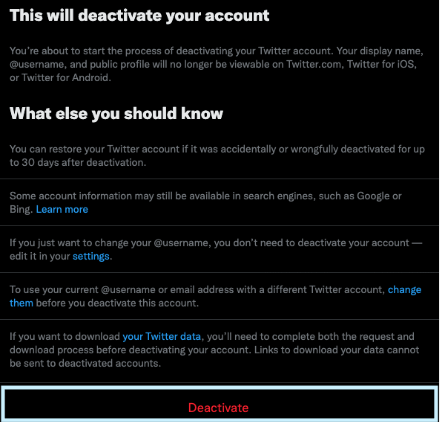 4 To deactivate, you need to enter you password and finish the process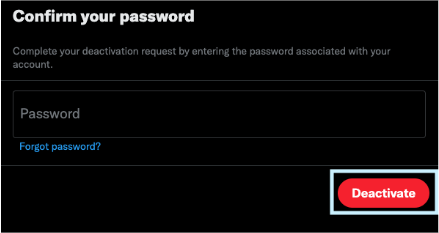 It is worth noting that there is also an option to change your password independently in the settings.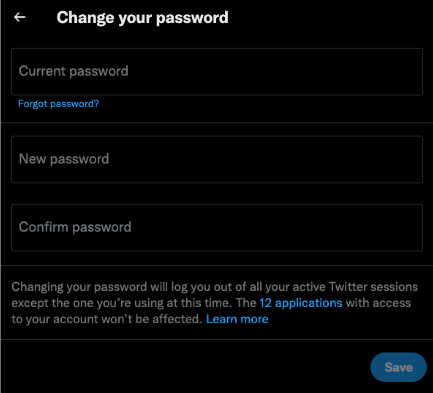 We recommend that when you have not yet completely quit using Twitter if your password is in the following situations, you can try to change it when you see it here:
The password was set years ago
Use the same password in several apps
Simple and repetitive passwords with short characters
Long-term storage in Google or browser password book


You can also completely delete your account on the phone:
1 Click on your avatar and scroll down and click on [Settings and privacy]
2 Click on [Your account]-[Deactivate your account]-[Deactivate]
3 Confirm you password and you're all done
How else can I keep my social media safe?
In addition to clearing your associated email and social media accounts and protecting your passwords, you can also use a VPN while browsing for added security and privacy.
A VPN is similar to an encrypted tunnel, in addition to the encrypted content on the network itself, it can also encrypt the destination of the target content accessed by the user, making it impossible for hackers trying to surveil or trace your data to break into your access path. Your browsing on the web, your Twitter searches and communications all take place under a complete protective shell.
X-VPN can be your first try. No need to register and one click to open connection and protection. The self-developed multi-protocol constitutes a strong layout of encrypted channels, making privacy protection a convenient daily routine
Try X-VPN Now: