The schedule for the 2022 FIFA World Cup live
2022 FIFA World Cup schedule and how to watch live stream
Nov 18, 2022

|

11 mins to read
Prepare the newest version of X-VPN to welcome the 2022 FIFA World Cup. Enjoy unlimited streaming.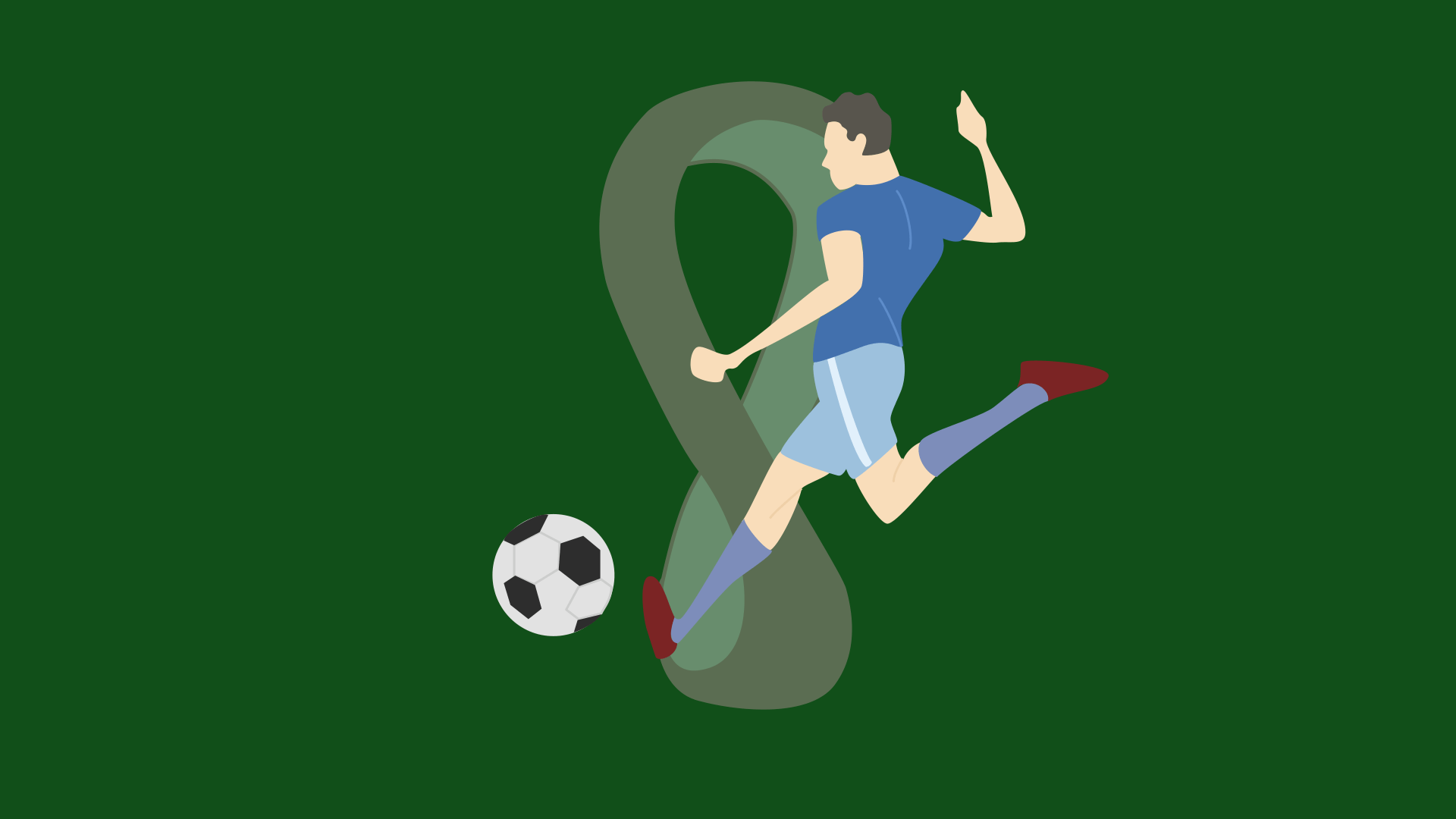 The FIFA World Cup, the world's top football event held every four years, is about to begin. The 22nd World Cup will be held in Qatar from November 20th to December 18th. Teams from 32 countries participated, France is the defending champion, and traditional strong teams such as Brazil, Germany and Argentina are also eye-catching.
This is the first FIFA World Cup to be held in the Arab world. In order to avoid the negative impact of Qatar's Gulf climate on the players, FIFA decided to hold the game in winter. Maybe you are unfamiliar with the game time, then check out the complete match schedule we have prepared.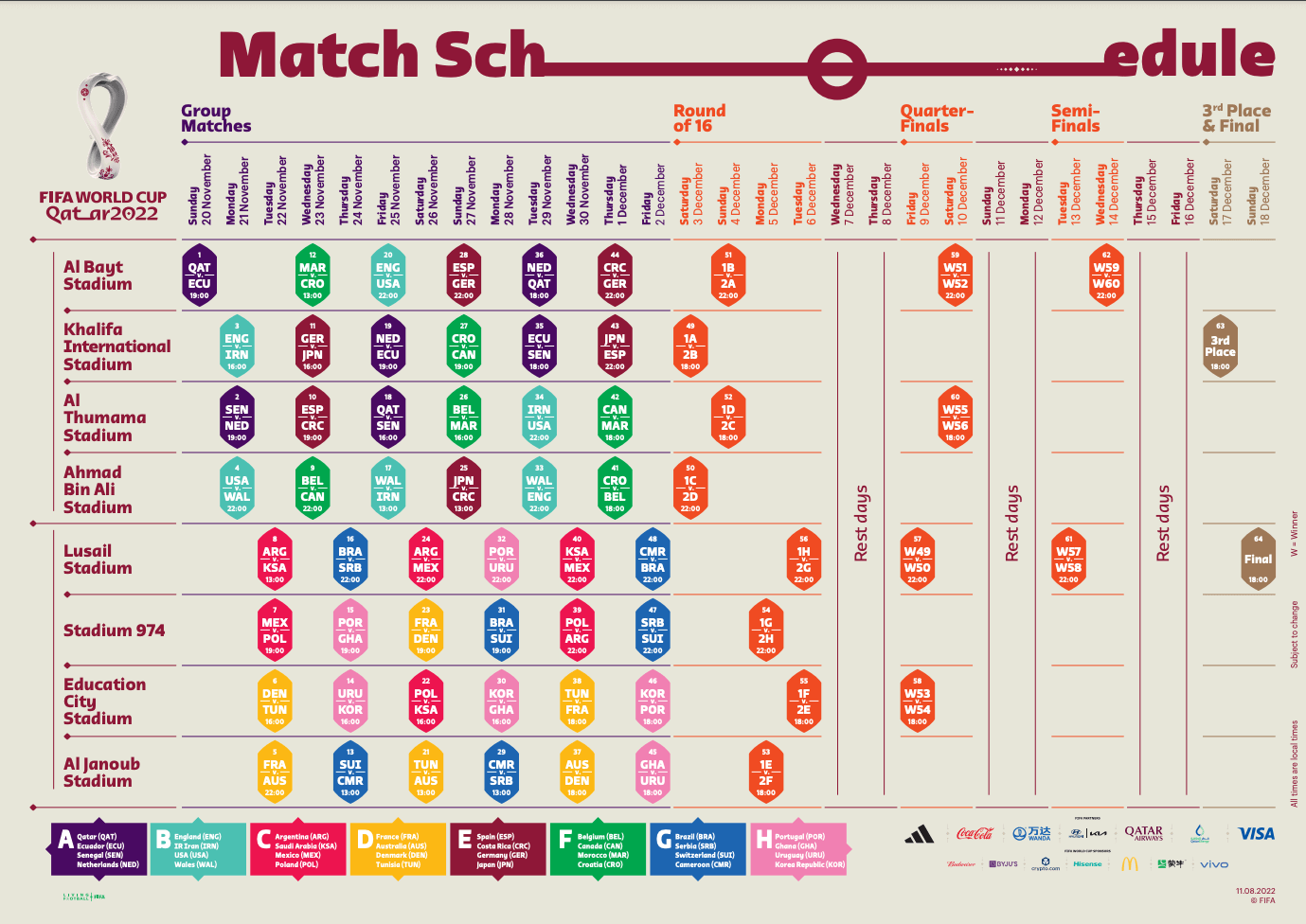 (The time is local time in Qatar. image credit. FIFA)
FIFA World Cup 2022 group stage schedule
Group A: Qatar, Ecuador, Senegal, Netherlands
Host nation Qatar and Ecuador will open the first match of the World Cup. Senegal, as the Africa Cup of Nations champion, and the experienced Dutch team will bring them a lot of challenges.

Group B: England, Iran, USA, Wales
England, who have advanced to the Euro 2020 final, is considered the most likely to top the group. It will be interesting to see which of the mighty Wales, the United States, which has won the Americas League and Gold Cup, and Iran, which may cause an upset, will advance.

Group C: Argentina, Saudi Arabia, Mexico, Poland
Argentina's football superstar Lionel Messi is undoubtedly one of the most eye-catching figures of the Qatar World Cup. It is worth looking forward to that Poland, led by Barcelona striker Robert Lewandowski, is also in Group C. It can be believed that under such circumstances, Mexico and Saudi Arabia will be pushed to show more exciting games.

Group D: France, Australia, Denmark, Tunisia
Defending champions France progress from the group stage will be a predictable thing. Denmark, which has become a strong team in recent years, is ambitious for another qualification spot. Tunisia and Australia are also likely to reach the knockout rounds to break their World Cup records.
Group E: Spain, Costa Rica, Germany, Japan
World Cup winners Spain and Germany set Group E apart. Although not a strong team compared to them, Japan and Costa Rica have both had amazing performances in the World Cup.

Group F: Belgium, Canada, Morocco, Croatia
Belgium, which ranks first in the FIFA rankings all year round, should have great expectations in Qatar. Croatia is likely to join hands with Belgium to advance. Canada, led by a group of young players, returned to the World Cup after many years. Morocco also has talented players like Hakim Ziyech.

Group G: Brazil, Serbia, Switzerland, Cameroon
Brazil is not only the favorite to win Group G, but also a popular choice for the entire World Cup in Qatar. The other three teams have a chance to win the second place in the group. Switzerland and Serbia will be safe choices, and the Cameroon team is slightly disadvantaged.

Group H: Portugal, Ghana, Uruguay, South Korea
This is the most difficult group to predict. The favorites Portugal have 37-year-old Manchester United star Cristiano Ronaldo. Many fans are looking forward to his final match against Argentina's Lionel Messi. Uruguay also has many talented players such as Luis Suarez. The representative of the South Korean team is Son Heung-min. Ghana are expected to show wonderful matches in Qatar.

FIFA World Cup 2022 round of 16
The knockout round will start the day after the group stage, with 2 games per day.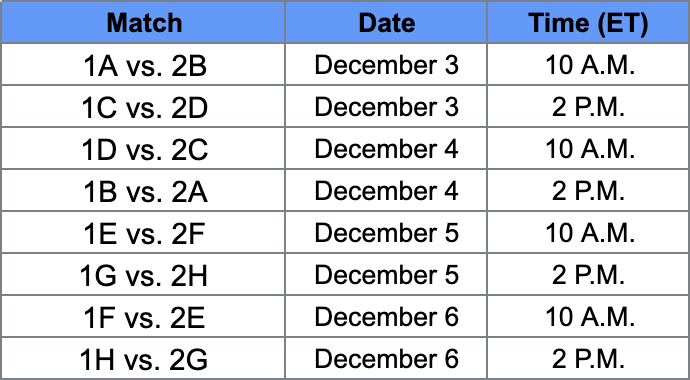 FIFA World Cup 2022 quarterfinals

FIFA World Cup 2022 semifinals

FIFA World Cup 2022 third-place playoff

FIFA World Cup 2022 final

Where to watch FIFA World Cup 2022 Live steam?
It is estimated that in order to host the World Cup, Qatar has invested more than 200 billion US dollars. Traveling to Qatar to feel the atmosphere of the World Cup or to sit in the stadium and watch the game live must be an unforgettable experience. But if you don't have tickets or can't make it to Qatar, it's also great to watch live at a party with family and friends.
Use X-VPN to enjoy safe and smooth live streaming. X-VPN supports terminals such as PCs, TVs, and mobile phones. We recommend that you install it on your router so that all devices in your home can enjoy the service.
Choose your devices or platforms to download X-VPN: iOS, Android, MacOS, Windows, Router, Amazon Fire TV, Android TV, Chrome extension, Linux
Check our list to see how to watch Qatar World Cup 2022 in your country.
US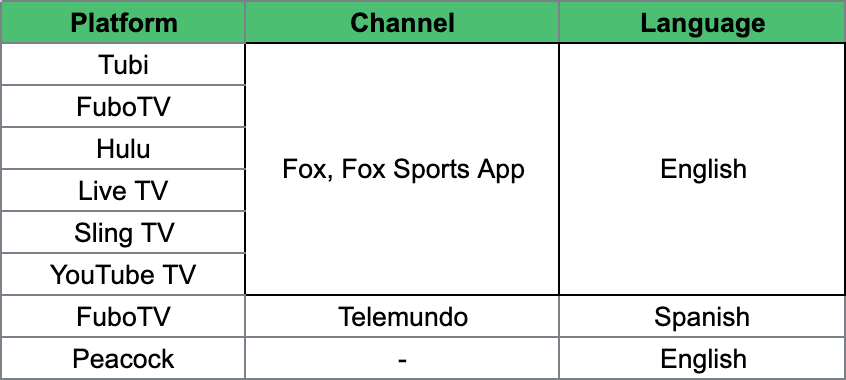 US fans can watch the World Cup 2022 through Fox. Fox Sports App, FOX and FOX Sports 1 cable channels are available. Also, if you have subscribed a plan that include Fox's sporting channels, Tubi and FuboTV, Hulu with Live TV, Sling TV or YouTube TV are alternatives.
Peacock is a more affordable option. It set the first 12 games of the tournament free and the rest on Peacock Premium. Though these will be Spanish-language streams.
UK

BBC and ITV share the rights to the fixtures of the World Cup 2022. People can watch matches online on the BBC iPlayer and ITV Hub.
Canada

CTV and TSN will live all World Cup matches. Use their APPs and subscribe to a plan to watch. In addition, you can also watch the games with French commentary on RDS.
Australia

SBS On Demand is the best choice to go to live stream World Cup matches. All 64 matches are free on SBS On Demand.
France

French public Television station TF1 will provide free-to-air coverage of the World Cup games. 28 matches including all France matches are free on TF1 TV.
Germany

Public service broadcaster ZDF has partnered with fellow public network operator ARD to show the 2022 FIFA World Cup live in Germany on free-to-air television. In addition, Magenta TV has secured pay-TV rights for 16 matches exclusively.
Italy

National public broadcaster RAI has secured Italian rights to the 2022 World Cup. All 64 World Cup matches are live streaming on RAIPlay and also to be shown live on free-to-air television.
Argentina

Fans can watch the 2022 FIFA World Cup matches through pay-television broadcaster TyC Sports, including TV services, TyC Sports Argentina, DIRECTV Sports Argentina, DIRECTV Sports App, TyC Sports Play.
Brazil

TV Globo holds Brazilian free-to-air rights to the FIFA World Cup. Fans can choose live broadcasts on television and service Globoplay for free. Users of DirecTV Go, Vivo Play, Oi Play and Claro TV+ with a subscription of Grupo Globe-owned SporTV can enjoy a 4K UHD quality live too.
Mexico

Televisa's channels (Las Estrellas, Canal 5, N+, etc.) will broadcast 32 games for free. Pay-TV channels such as TUDN and Sky Mexico will also air simultaneous broadcasts of Mexico's games during the World Cup, with the latter airing all 64 games in the tournament.
New Zealand

All 64 games live and on demand with Sky Sport and streaming on Sky Sport Now.
Qatar

If you are in Qatar, then of course the best way to watch the World Cup is to go to the stadium. Just in case, you didn't get a ticket, you can watch it live through beIN SPORTS CONNECT Arabia.
United Arab Emirates

Fans in UAE can watch the FIFA World Cup on beIN SPORTS CONNECT Arabia.
Saudi Arabia

beIN SPORTS CONNECT Arabia is available in Saudi Arabia.
Follow Us on Social Media
Access anything anywhere anonymously with X-VPN
24/7 one-one live chat support

Ultimate protection for 5 devices

Access to all worldwide contents

8000+ servers at 225 locations
Get X-VPN Now
30-DAY MONEY-BACK GUARANTEE